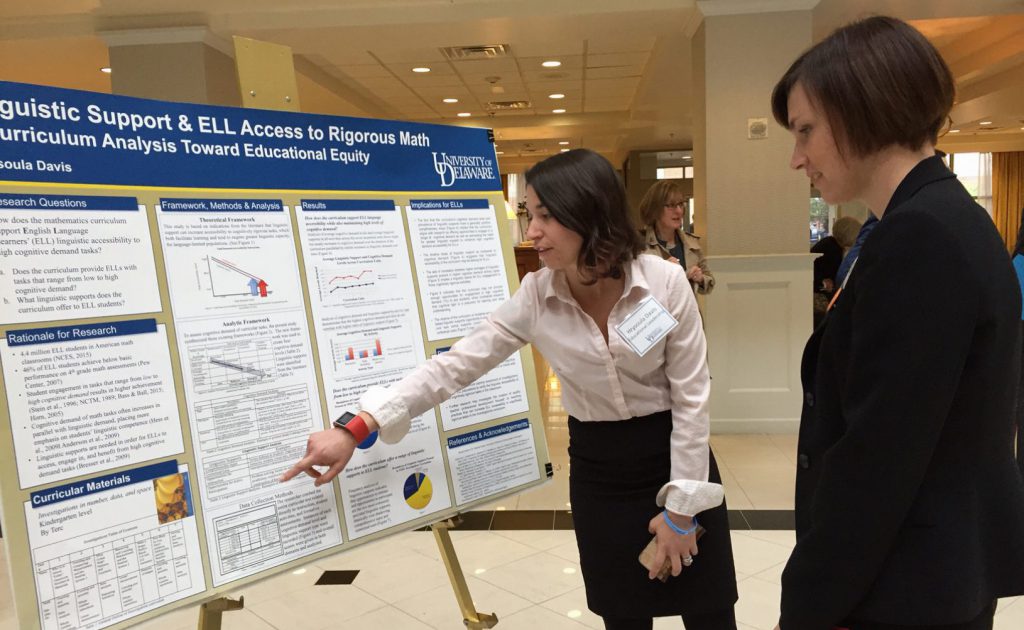 Consistently ranked as one of the top education schools by US News and World Report's "America's Best Graduate Schools," the School of Education at the University of Delaware is a vibrant learning community that prepares graduate students for careers devoted to the solution of today's most pressing educational problems. The School's expert faculty bring their knowledge of the latest research to their graduate students who are rising professionals already in the field, future practitioners, and even tomorrow's educational researchers.
CEHD Graduate Programs Open House
We invite you to attend our CEHD Graduate Programs Open House on November 10, 2017 from 2:30-4:30 pm in 116 Willard Hall. Visit our registration page to learn more about the event and reserve your space.
Master's and Specialist Programs
Online Master's Program
4 + 1 Tracks (Bachelor's and Master's in 5 years)
Doctoral Programs
Courses of Study
The University of Delaware offers Courses of Study to certified teachers seeking additional certification or certified teachers who already have master's degrees. These courses of study designed for those seeking intensive professional development and may lead to a "plus 15" salary increment for those who qualify.
Apply or Request More Information
Graduate applicants should see the How to Apply page for more information. You are also invited to request more information and join our mailing list.