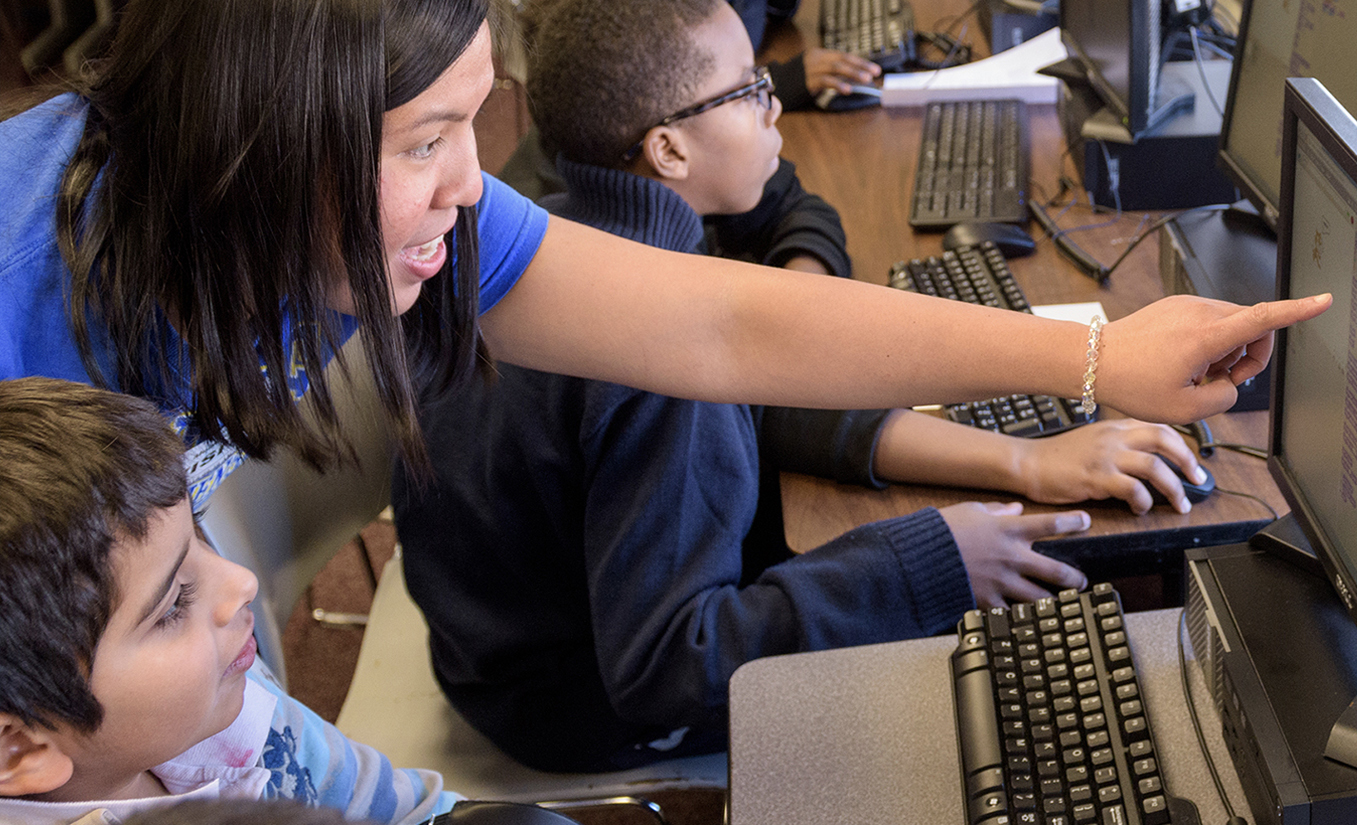 The Ph.D. Program in the School of Education seeks to prepare scholars whose research will address critical problems in education, develop our understanding of teaching and learning in diverse contexts, and lead to improved outcomes for all learners. There is no more important goal, nationally and globally, than educating all children and youth so that they may develop to their fullest potential. However, much remains to be discovered about how best to achieve this goal, given variation in learners, contexts, and opportunities.
Our mission, to prepare the educational researchers of tomorrow, is accomplished through the implementation of a rigorous doctoral program that emphasizes high quality educational research utilizing varied methodological approaches. The program is grounded in interdisciplinary perspectives, including those from anthropological, sociological, psychological, and cognitive science traditions.
The Ph.D. program prepares students to assume leadership roles in both academic and non-academic settings. The program requires a shared first year core that provides the foundation needed to frame and begin investigating important research questions. Specializations within the program build on this foundation and offer students the opportunity to pursue individualized programs of study that capitalize on faculty expertise both within the School of Education and across the University. By engaging in ongoing research and producing evidence of their accomplishments through apprenticeship activities, graduates are well positioned to contribute to solving significant educational problems throughout their careers.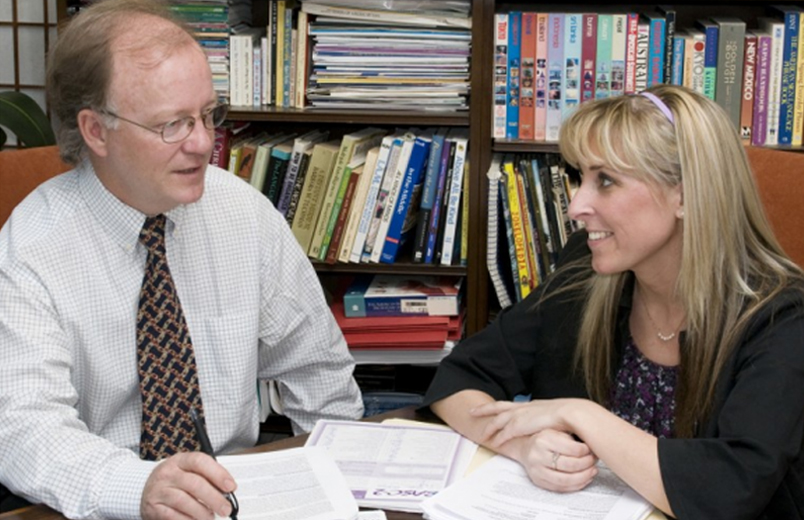 School Psychology
Grounded in the scientist/practitioner model, the school psychology program provides students with a strong foundation in psychological theory and research.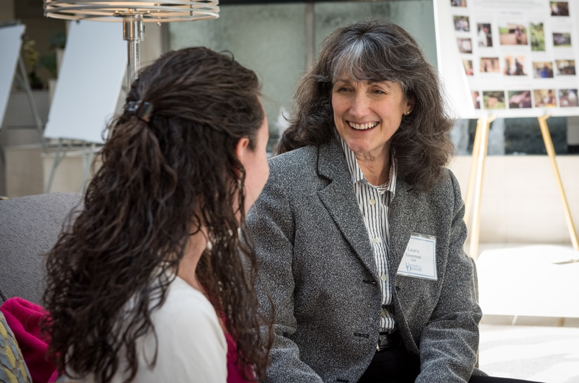 Sociocultural and Community-Based Approaches
The Sociocultural and Community-Based Approaches (SCA) specialization emphasizes the development of expertise in conducting high-quality research on significant issues in sociocultural and community-centered approaches to education.
Coursework
Students generally complete the degree in 4-5 years of full-time study. A minimum of 55 credit hours is required to complete the Ph.D. program. Most students will take far more than this minimum in order to complete apprenticeship and specialization requirements or maintain full time status. While some courses may be offered online, this program in general is not offered in an online-only format.
Core Content Courses: Doctoral Core coursework includes two proseminars (EDUC 805, EDUC 806) that students take in the first two semesters of their program.
Research Methods Core Courses: Students take two core research methods courses (EDUC 850 and 856) while taking their core content courses. They also choose primarily a qualitative (EDUC 852, 858, 859) or quantitative (EDUC 812, 865, 874) set of three courses to fulfill the methodology core requirement. In some cases, and with the approval of their advisor, students may fulfill the methodology core by choosing courses from both tracks.
Specialization Area Courses: All students are accepted into one of 4 specialization areas. These areas vary in how specialized knowledge and skills are acquired, but each requires between two and four specialization courses. All students will take at least two additional specialization core courses from one or more areas outside of their primary area. Students must choose courses carefully to ensure that this requirement is met, recognizing that most courses are offered every other year (some may be offered less frequently depending on enrollments). Students may draw courses from Learning Sciences, Literacy, Mathematics Education, Sociocultural and Community-Based Approaches or from our degree programs in Educational Statistics and Research Methods or School Psychology. (Students admitted in Fall 2019 or earlier to the Ph.D. in Education program may view the School Psychology specialization page.)
Colloquium Series: Research colloquia expose students to some of the foremost thinkers and researchers in the field of education. Guest scholars are invited to share their research findings with doctoral students and faculty in a setting that encourages collegiality and familiarizes students with a number of scholarly presentation styles and content areas. A one-credit course (EDUC 840) is offered each semester in conjunction with the colloquium series and students must complete a minimum of 4 credits of colloquium.
Students may view the schedule of courses online.
First Year Assessment
All students in the program are required to successfully pass the First Year Assessment, which serves as the qualifying exam for the program. This assessment occurs during finals week of the spring semester of the first year. Students are provided a research article and write a critique of the article using skills learned during their first-year coursework.
Scholarly Apprenticeship

Scholarly Apprenticeship Requirements consist of the following activities and requirements: participation in an annual College of Education and Human Development Research Forum; submission of a publication to a peer-reviewed journal; presentation at a national conference in the student's area of expertise; and supervised university teaching experience.
Individual Program Plan
By the beginning of the third semester of enrollment, students will write an Individual Program Plan (IPP) that must be approved by the student's advisor. The IPP will include a listing of the courses the student plans to take to fulfill research methods core and specialization area requirements, and it will outline a timeline of research the student intends to undertake. (Current students can find the Individual Program Plan form on Graduate Resources and Forms.)
Residency

University policy requires Ph.D. students to complete one year in residence (one continuous academic year—9 credit hours per semester). Students in this cohort-based program are encouraged to complete the residency requirement during their first year in the program.
Dissertation Proposal
A written proposal that is defended before one's advisory committee.
Dissertation and Defense
An original work of scholarship, meeting School, University and professional requirements, plus an oral defense of the work. Nine hours of dissertation credit (EDUC 969) are required of all Ph.D. students.
Program Policy Document
Students may download the program policy document for complete information about this degree and the Student Handbook.
Advisor and Assistantship Assignment FAQ
Students may download the Advisor and Assistantship FAQ document for more information about PhD student advising and funding.
Application Process Update
Due to COVID-19, the Ph.D. in Education is waiving the GRE requirement for our graduate program for Fall 2024 admission. If you wish to apply without a GRE score, please enter a future GRE exam date into the application when prompted. This need not be an actual exam date. Entering any future date will allow your application to be sent on to our review committee where it will receive full consideration. Reporting your scores is entirely optional. If you chose to not submit a GRE score, this will have no bearing on the competitiveness of your application. If you have any questions regarding this process, email Teomara Rutherford (teomara@udel.edu).
To apply to the Ph.D. in Education program, complete the steps of the UD online graduate application process. Additional information about the graduate application process can be found on our "How to Apply" page. For information about graduate tuition, visit UD's graduate tuition page for CEHD programs.
Application Requirements
Some application items specific to the Ph.D. in Education program include:
Transcripts of all previous academic work at the undergraduate and graduate (if applicable) level. Please note that the Mathematics Education Ph.D. specialization requires the applicant to hold a master's degree in mathematics or a related field. Applicants may upload unofficial copies of their transcripts and if admitted, all transcripts will be verified by the Office of Graduate and Professional Education. Applicants who previously attended the University of Delaware still need to upload an unofficial transcript, but do not need to provide official transcripts for verification. Please do not send any transcripts to the School of Education.
GRE scores are required. Students typically are expected to have minimum scores of 150 on the verbal and quantitative sections and a 4.0 on the analytic writing section. Most admitted students have far higher than the minimum scores. The GRE is optional for Fall 2024 applicants. Please see the note at the top of this section.
Three letters of recommendation are required. Applicants should select recommenders who can comment on their potential to succeed in doctoral work.
A personal statement in the essay section of the application is required.

Applicants should introduce themselves and discuss educational and career goals related to the Ph.D. in Education program and how this program is a good match for their interests. Applicants should identify their area of specialization and potential research interest.
While there are no requirements set by the School of Education, personal statements are generally 2-5 pages in length.

A resume is required.
No writing samples or supplemental documents are required.
International applicants must submit scores from either the TOEFL, IELTS, or iTEP Academic Plus. Scores more than two years old cannot be validated or considered official. Required minimum scores for the TOEFL are 100 (internet-based test -iBT), 600 (paper-based test), or 250 (computer-based test). For the IELTS, the minimum score is 7.0. For the iTEP Academic Plus, the minimum score is 4.5.
Application Deadline
The deadline for all applications to the Ph.D. in Education program is December 15 for study beginning the following fall term. In general, it is not possible to take required core courses before becoming admitted. The required core courses are generally restricted to students already admitted into the program.
Our full-time Ph.D. in Education students receive financial support for four years through a variety of sources, including assistantships and tuition scholarships. Students with assistantships receive 100% tuition scholarship and a 9-month stipend, plus health insurance. Merit-based supplemental funding is available. For more information about this financial support, visit CEHD's graduate tuition page.
Graduate student assistants work 20 hours a week, engaged closely with their faculty mentors in research and teaching activities. Prospective students can learn more about PhD assistantship experiences through our PhD student spotlights and our PhD student directory.
We also have conference travel funding available through the SOE and the UD Graduate College.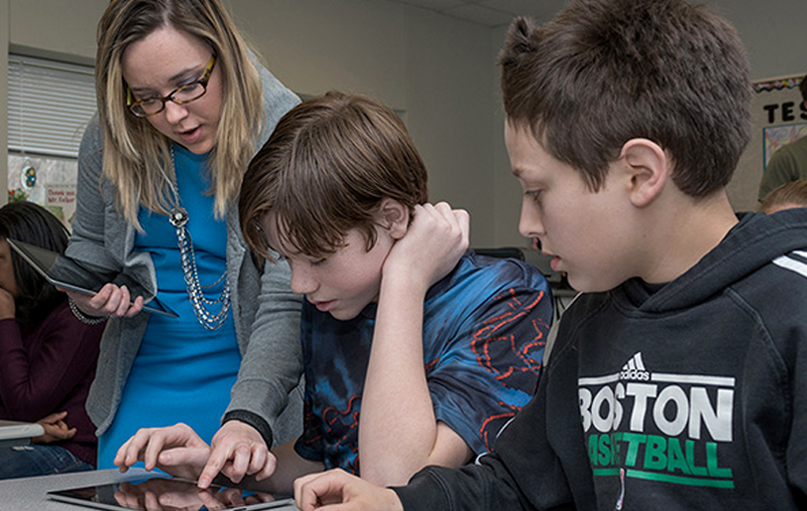 How to Apply
Applications for all graduate programs at the University of Delaware are done online through the Office of Graduate and Professional Education. To apply to the Ph.D. in Education program, complete the steps of the UD online graduate application process. For information about graduate tuition, visit UD's graduate tuition page for CEHD programs.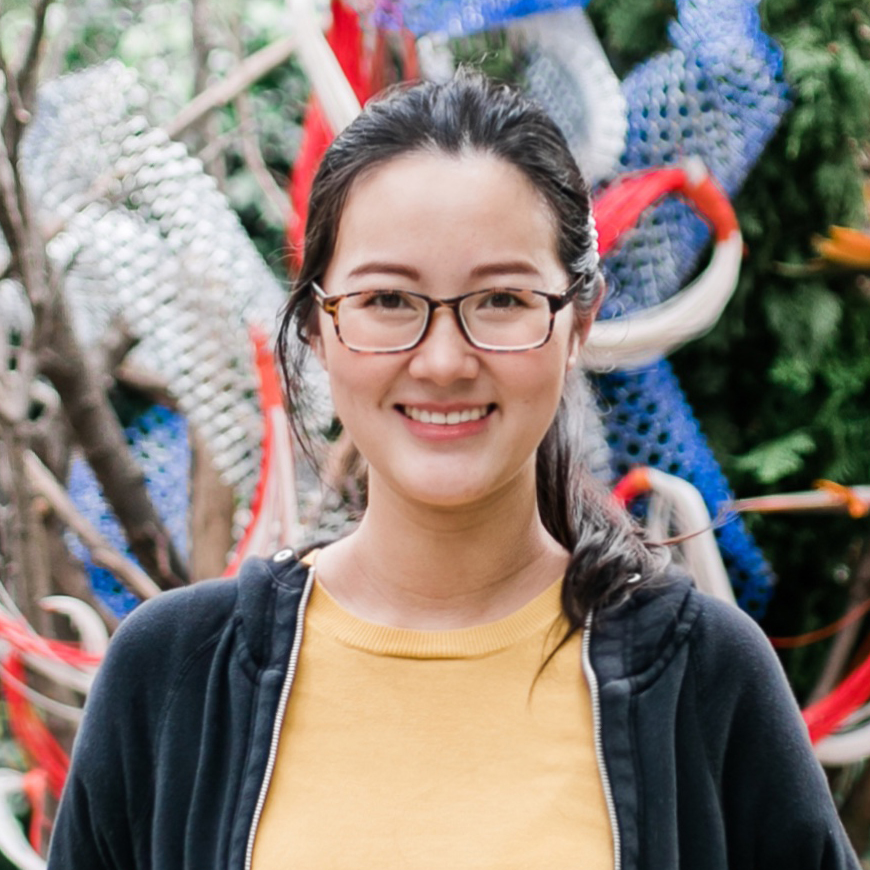 Ye Shen
"Working closely with professors in the program and being actively involved in ongoing research has allowed me to make substantial progress toward my career goals. I have received awards recognizing my effort… Not only do the faculty provide me a nurturing and supportive environment for research, but they also encourage my own personal growth. The amount of support and flexibility I have received as a Ph.D. student within CEHD has been invaluable."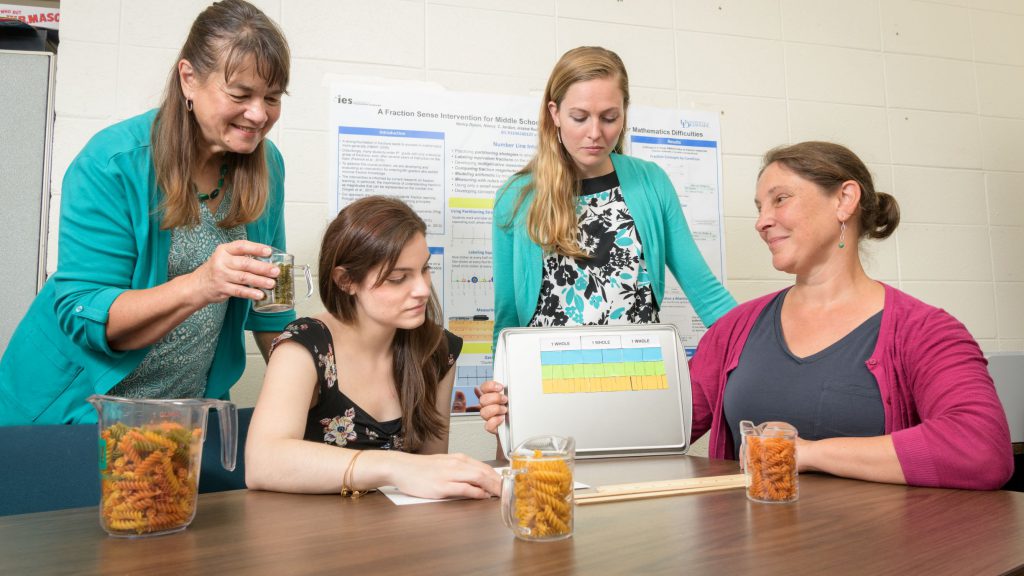 From fractions struggle to fractions success
For many elementary and middle school children, fractions are the scariest topic in their mathematics classroom. How can a fraction represent something larger than the number one? How can three-fifths be smaller than three-fourths when five is bigger than four? Without these foundational skills in fractions, students struggle in later mathematics courses, such as algebra, and begin to lose interest in math. They believe that math is simply "not for them" and turn away from career paths in science, technology…
Applying To Graduate School: Tips For Getting Started
Applying for Ph.D. programs is exciting but can also be overwhelming and stressful. How do you even begin the process? From narrowing down different programs to working on application materials, deciding which doctoral program is right for you takes some time. Some of our Ph.D. students share their best advice on applying to graduate school.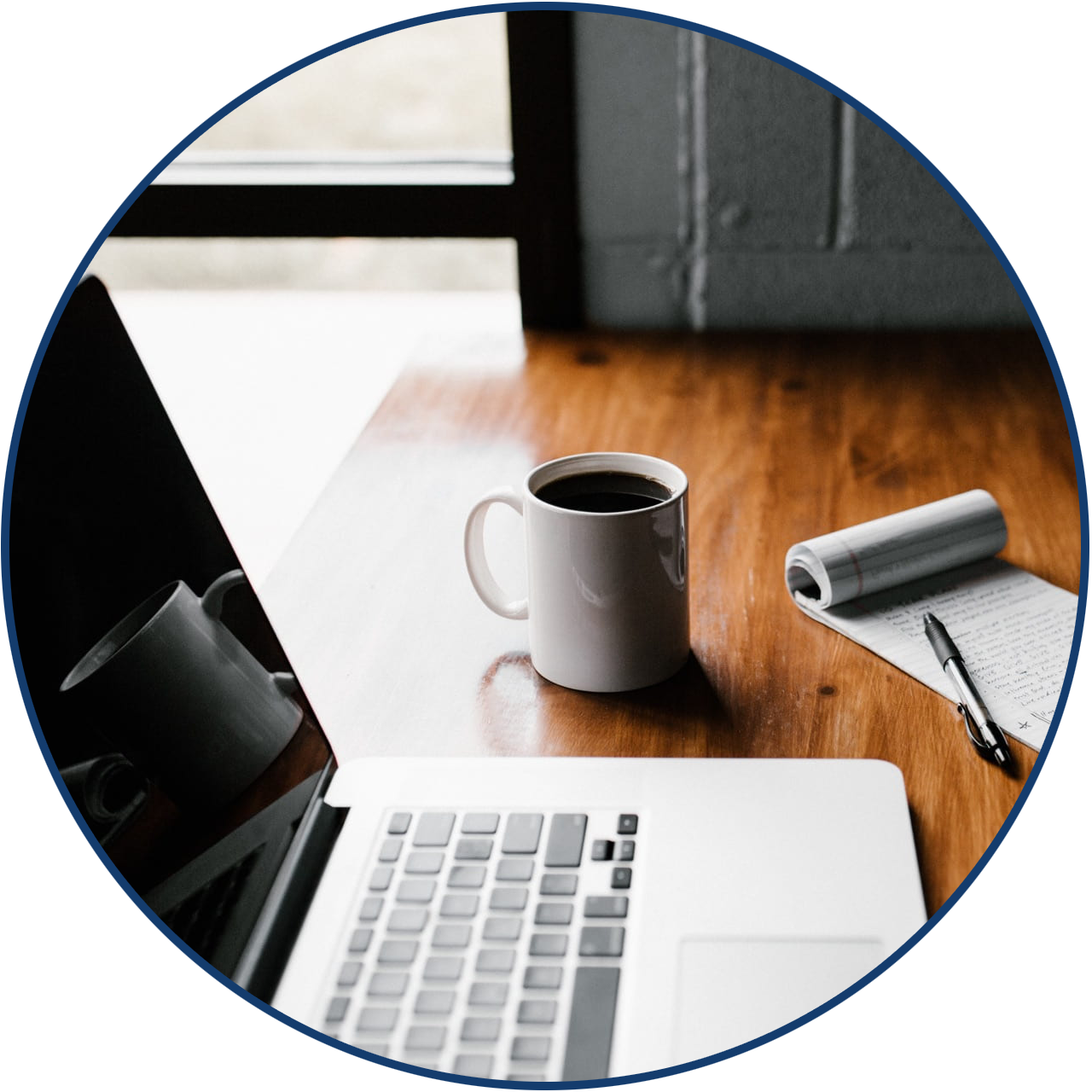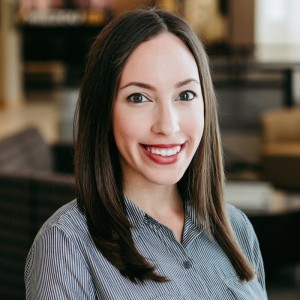 Jessica Rodrigues
Jessica pursued her Ph.D. in Education (specializing in Learning Sciences and Education, Measurement & Statistics) because of the opportunity to learn from and work with leaders in the field: "I knew I would receive the training required to advance my research skills and to be competitive on the job market."