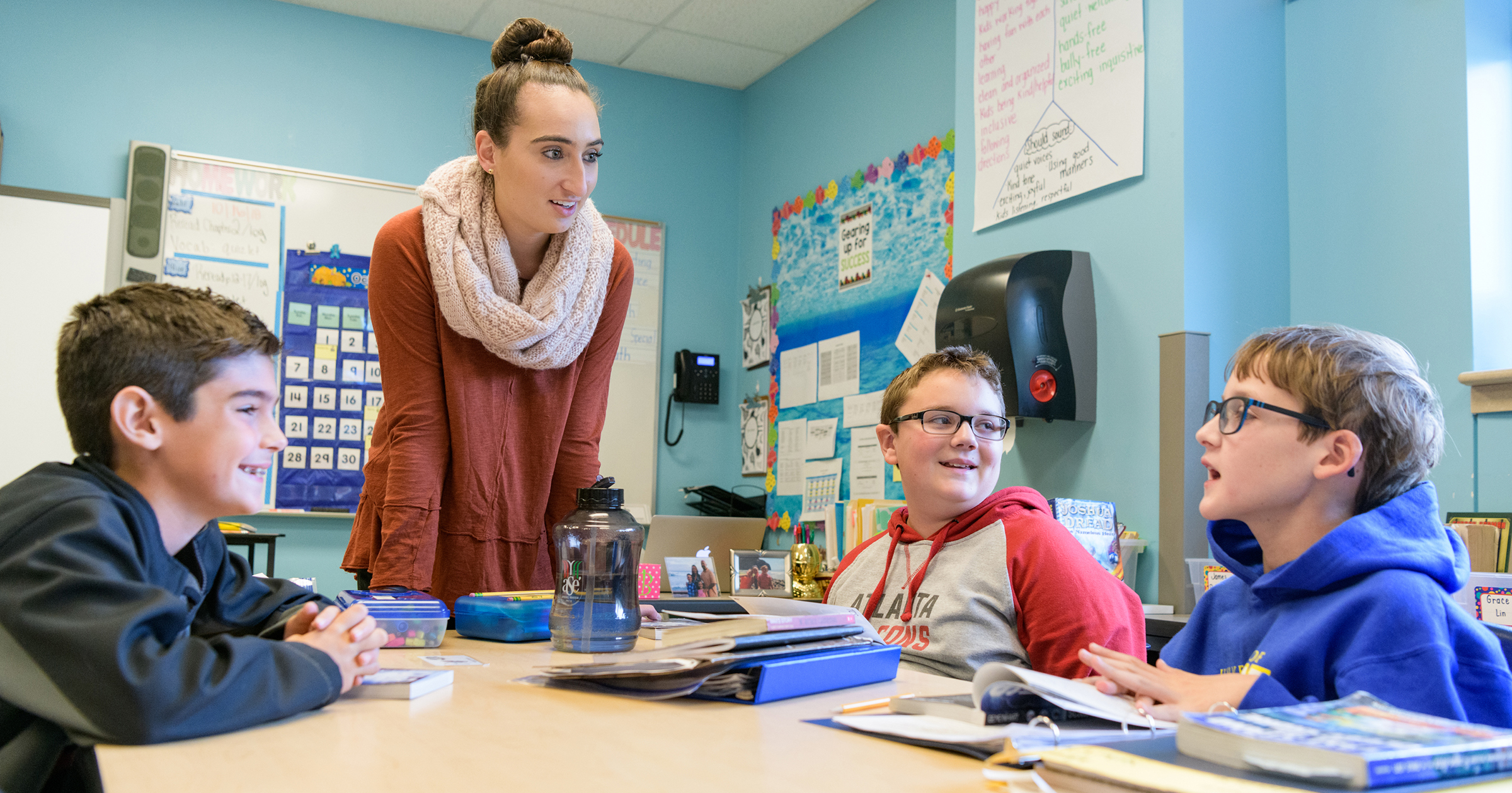 Teaching is a wonderful profession where you can make a difference in the lives of children and their families. The School of Education offers the Elementary Teacher Education major where students are prepared to become elementary, middle school and/or special education teachers. This major accepts internal transfer students from other majors on a rolling basis when the following requirements are met.
Minimum Requirements
Complete at least one semester at UD.
Earn a minimum overall GPA of 2.60.
Successfully complete the Stewards of Children program and submit the certificate of completion. This program can be completed online at the Stewards of Children Online Training Program web page. The online training costs $10 and takes approximately 2 hours to complete.
Successfully pass the Praxis Core Academic Skills for Educators tests in reading, writing, and math according to the State of Delaware guidelines or another college ready exam such as SAT or ACT. Information about the guidelines, possible exemptions for the test, and how to register for the test is available online on the Praxis web page.
Complete the application. Students will select their concentration on this application. The application is available online or can be obtained from Vickie Lucas in 134C Willard.
Have your student conduct records (if any) reviewed. Please note that serious violations or sanctions may impact acceptance to the Elementary Teacher Education major. Completion of this application serves as notice that staff in the School of Education will contact Community Standards & Conflict Resolution (CSCR) to inquire about conduct records.
Coursework
EDUC 240, 247, and 258 and MATH 251 are open to students not in the ETE major, so students can take these courses before being admitted to the major.
Questions?
After reviewing this transfer information, interested students should contact Vickie Lucas with individual questions or to set up an appointment.