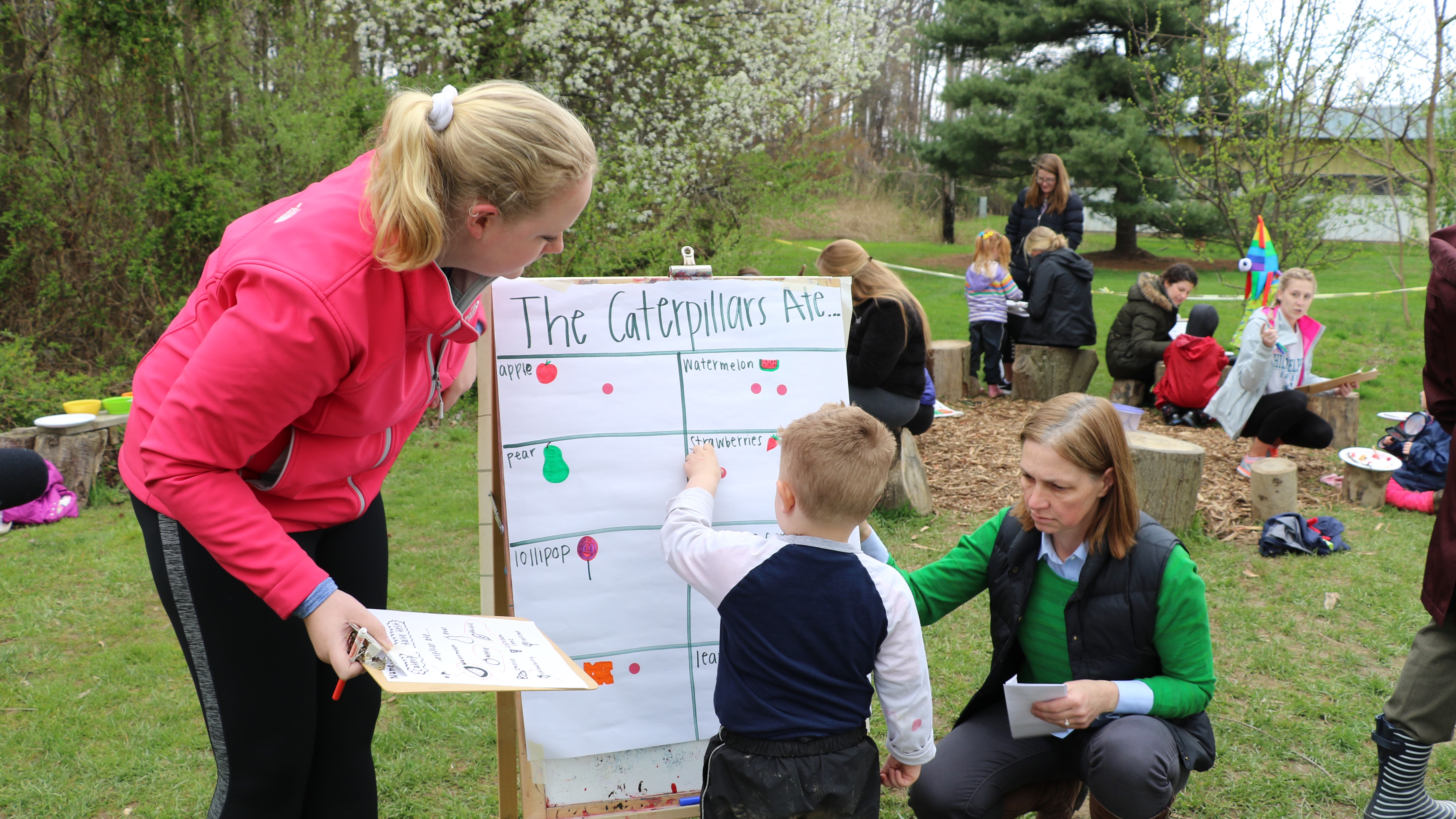 Student teaching is the capstone field experience where teacher candidates teach in a classroom to learn about the role of the teacher in depth. Teacher candidates plan units and lessons, create a safe learning environment, develop formative and summative assessments, and engage with the larger school community during this semester- or year-long experience (depending on the teacher preparation program). For qualified individuals interested in studying abroad, we offer a full semester student teaching in Greece or Grand Cayman.
The University of Delaware has implemented a coteaching model for student teaching in our Early Childhood Education, Elementary Teacher Education and Secondary Science Education programs.
The clinical educators and teacher candidates form a professional partnership as they collaborate as coteachers during the student teaching experience. They collectively share the responsibilities of the classroom, placing a central emphasis on student learning. Coteaching provides opportunities for coteachers to work side-by-side while reflecting on their shared teaching practice. To learn more about our co-teaching model, visit the Office of Clinical Studies and read the UDaily article, "Collaborative Teaching."
To learn more about student teaching activities, review the Student Teaching Manual, available in the Teacher Candidate Resources below.
Information and materials for Clinical Educators and Field Instructors are also provided below.
The Office of Clinical Studies (OCS) can assist you with the following TB and criminal background history clearances. The OCS website describes the services that they provide and information related to field experiences. Questions can be e-mailed to clinicalstudies@udel.edu.
TB Testing
All student teachers must show written proof of a negative PPD (Mantoux) Tuberculin Test within one year of their placement. Students may have the test administered by their physician, a public health clinic, or at the Student Health Center on campus. There is a $5.00 charge to students who have this service performed at the health center. If you use an off campus site, the results must submitted to the Student Health Center so that the Office of Clinical Studies can clear you for student teaching.
Criminal Background History
Prior to all field experiences, students will need to complete a federal criminal background check at the Delaware State Police offices at Troop 2 or Troop 3 within one year of their placement. The federal criminal background check takes 6-8 weeks to process. Information about securing a federal background check in the State of Delaware is available online at the Office of Clinical Studies website.