Education Graduate Association
The Education and HDFS Graduate Association (EGA) is the official student organization of full- and part-time graduate students at the University of Delaware's School of Education and Department  of Human Development and Family Sciences. Officers are elected to EGA each year for a one-year term. Students are granted membership in this association upon acceptance to the School, and its officers are elected from among your peers and colleagues.
The EGA serves as a link to news, information, and events within the school that affects graduate students. It also serves as an advocate and representative to the faculty and administration of the School on matters ranging from quality of life to programs and advising. The EGA also holds events throughout the semester. Check the event calendar for upcoming activities and connect with them on Facebook.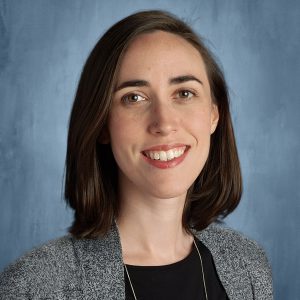 President: Allison Gantt

Allison Gantt is a second-year Ph.D. student in the Mathematics Education specialization. She holds a B.A. in Mathematics and Educational Studies from Swarthmore College. Before beginning the program, she taught secondary mathematics for seven years, primarily in her hometown of Wilmington, Delaware. Allison's research interests focus on the relationship between mathematics teaching and learning and the development of students' algebraic reasoning.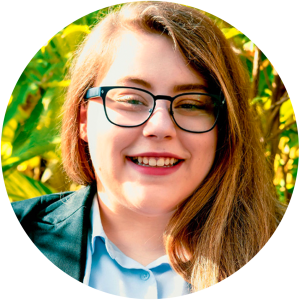 Vice President: Rachel Fidel

Rachel Fidel is a second-year Ph.D. student in the Human Development & Family Sciences program. She received a B.S. in Psychology with a minor in Early Childhood Development from the University of Central Florida. Her previous research involved studying the efficacy of a parenting intervention in childcare centers and with families involved with child welfare. Currently, she is a research assistant with the Delaware Institute for Excellence in Early Childhood. Her research interests are in child and family policy, specifically early care and education policy. She is working on a project focusing on suspension and expulsion policies in childcare and pre-K.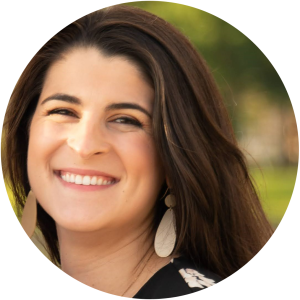 Secretary: Elena Silla

Elena Silla is a first year Ph.D. student in the Education program with a specialization in Learning Sciences. She earned both her B.A. in Psychology and her M.Ed. in K-6 Education from the University of Notre Dame. Previously, she worked as a fourth grade teacher for two years in Richmond, California and a research assistant at the University of Wisconsin-Madison. Her research interests include elementary math cognition and learning and forming research-practice partnerships with educators to better educate students through math instruction.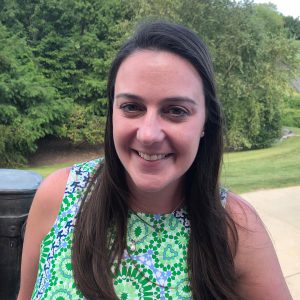 Treasurer & Events Committee Chair: Amanda Nolte

Amanda Nolte is a second-year Ph.D. in Education student in the Sociocultural and Community-Based Approaches specialization. She holds a B.A. in English and Philosophy from Gettysburg College. Prior to beginning the program, Amanda worked for 10 years in public education as a secondary mathematics teacher, instructional coach, and consultant. Amanda's research interests focus on educational (in)equity, specifically centering on discourse about race in the classroom.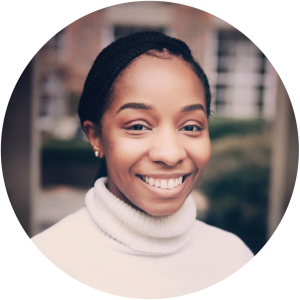 1st Year SOE Ph.D. Cohort Representative: Ariel Chavers

Ariel Chavers is a first year Ph.D. in Education student in the Literacy specialization. She holds a B.A. in Psychology from Rhodes College. Prior to the program, she worked at the Le Bonheur Children's Research Hospital, in Memphis, TN, where she designed and implemented pain management and socio-emotional interventions for pediatric patients. Ariel's research interests focus on the development and intersection of literacy, language, and socioemotional skills in young children and adolescents.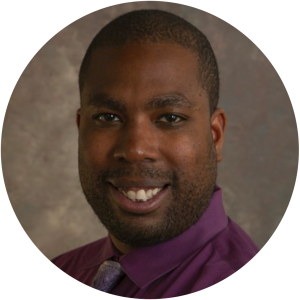 Ed.D. Representative: Jonathan Dinkins

Jonathan Dinkins is a second year Ed.D. student in the Educational Leadership program with a dual specialization in Mathematics Education and Equity. He earned a B.A. in Middle Childhood Education and M.Ed. in Multicultural Education in 2008 and a M.Ed. in Educational Leadership in 2017. Previously, he taught middle school science for one year (grade 6) and middle school math (grades 6-8) for seven years in Pennsylvania before moving into an Urban Leadership residency program and serving as an Apprentice School Leader for three years. Currently, Jonathan is in his third year as an Instructional Specialist of Mathematics with the Professional Development Center for Educators at the University of Delaware. His research interests include developing student's proficiency level in mathematics at the secondary level and providing equitable instruction in mathematics classrooms.