Education Graduate Association
The Education and HDFS Graduate Association (EGA) is the official student organization of full- and part-time graduate students at the University of Delaware's School of Education and Department  of Human Development and Family Sciences. Officers are elected to EGA each year for a one-year term. Students are granted membership in this association upon acceptance to the School, and its officers are elected from among your peers and colleagues.
The EGA serves as a link to news, information, and events within the school that affects graduate students. It also serves as an advocate and representative to the faculty and administration of the School on matters ranging from quality of life to programs and advising. The EGA also holds events throughout the semester. Check the event calendar for upcoming activities and connect with them on Facebook.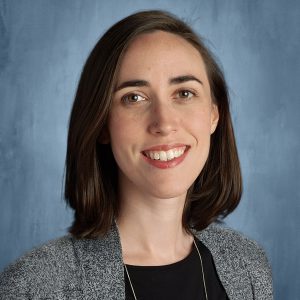 Co-President: Allison Gantt

Allison Gantt is a first-year Ph.D. in Education student in the Mathematics Education specialization. She holds a B.A. in Mathematics and Educational Studies from Swarthmore College. Before beginning the program, she taught secondary mathematics for seven years, primarily in her hometown of Wilmington, Delaware. Allison's research interests are focused on the interplay between the development of mathematical identity and beliefs, social practice in the mathematics classroom, and the development of specific conceptual understanding in middle school settings.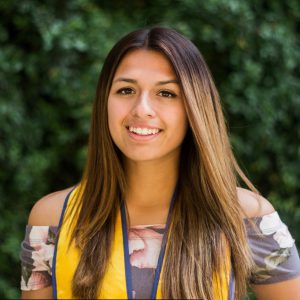 Co-President: Alexus Ramirez

Alexus Ramirez is currently a third year Ph.D. student in Education with a specialization in Learning Sciences. She holds a Bachelor of Arts in Psychology and a minor in Cognitive Science from the University of California, Merced. Her research interests include investigating how early language input can lessen the achievement gap. She is currently working on projects focusing on infant-directed speech and how caregiver talk with children can influence word learning with Dr. Roberta Golinkoff.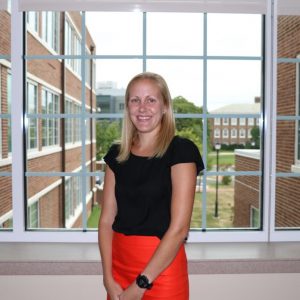 Vice President: Cara Kelly

Cara L. Kelly is a second-year Ph.D. student in Human Development and Family Sciences. She earned both her B.S. in Psychology and her M.Ed. in Teaching, Learning, and Advocacy from the College of Charleston. Prior to attending the University of Delaware, she worked as a Research Specialist at the College of Charleston where she had the opportunity to work on multiple research projects ranging from evaluating the effectiveness of an afterschool program focused on teaching students who attend Title I  schools social-emotional skills to collaborating on a Gifted and Talented curriculum for teachers in Title I elementary schools. Her research interests focus on quality in early childhood education and the transition to kindergarten.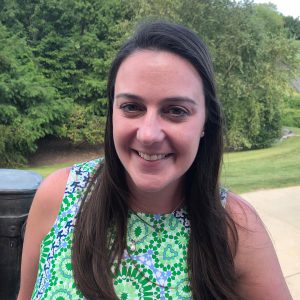 Secretary/Treasurer: Amanda Nolte

Amanda Nolte is a first-year Ph.D. in Education student in the Sociocultural and Community-based Approaches specialization. She holds a B.A. in English and Philosophy from Gettysburg College. Prior to beginning the program, Amanda worked for eight years as a secondary mathematics teacher, instructional coach, and consultant in Title I schools. She also worked as a research analyst for the National Council on Teacher Quality. Amanda's research interests focus on educational inequity, particularly the role of race in how parents make school choice decisions.