M.Ed. in Teacher Leadership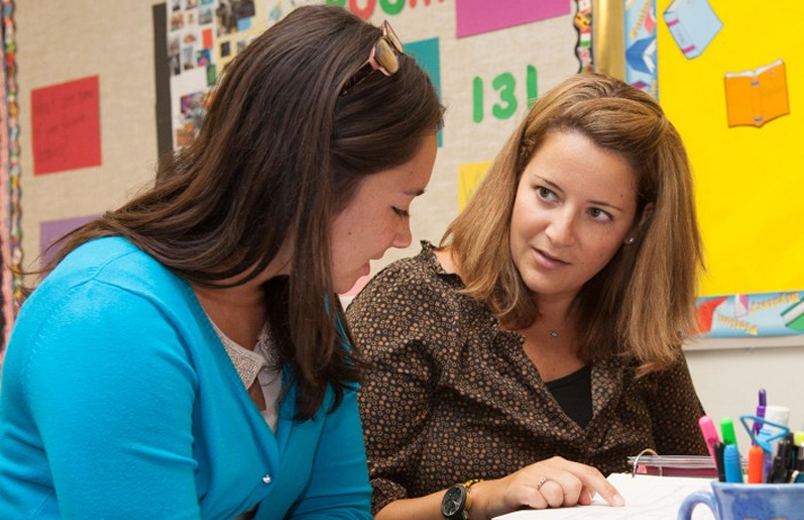 The Master of Education (M.Ed.) in Teacher Leadership is a two-year, fully online program that enables practicing PK-12 teachers to gain an understanding of school-based teacher leadership roles and responsibilities. The program is aligned to the National Teacher Leadership Standards developed by the Teacher Leadership Exploratory Consortium. There are also two courses in the program which address the new nation-wide initiative related to the implementation of the Common Core State Standards.
The curriculum is designed to meet the needs of currently employed, certified teachers who wish to pursue a master's degree that prepares them to pursue roles as department chairs, curriculum coaches, demonstration teachers, professional development specialist, and other non-administrative leadership positions. Based on the National Teacher Leadership Standards, the objectives of the program are aimed at developing teachers who are able to:
coach and mentor others
leverage technology to foster collaboration
systematically look at classroom based and school based data to identify pupils' needs and collaboratively select intervention methods
apply understanding about diverse schools when developing culturally relevant professional development
use the knowledge, skills, and dispositions of a teacher leader to enable them to lead from the classroom
The School of Education online education programs are ranked among the top 30 programs nationally by US News & World Report.
The M.Ed. in Teacher Leadership program is taught by full-time faculty and other professionals in the School of Education. They are renowned in their field for both teaching and research.