Doctor of Philosophy in Education
Mathematics Education
The specialization area of Mathematics Education focuses on critically examining issues of teaching and learning mathematics. A distinctive feature of the specialization area in mathematics education is the integration of teaching and research experiences.
Opportunities include teaching sections of mathematics content and methods courses for prospective K-8 teachers, participating in course instructor groups to study and revise components of these courses, and participating in designing and conducting research studies on a variety of issues related to teaching, learning, and teacher education. Download our specialization flyer.
In addition to the admission requirements of all applicants to Ph.D. programs in the School of Education, applicants to the program in Mathematics Education are expected to hold a B.A. or equivalent in mathematics and a Masters degree in mathematics, mathematics education, or a related field. School teaching experience is preferred. Applicants with special strengths and somewhat different profiles will be considered.
In addition to the Doctoral Core Courses, the following specialization courses are required of all Ph.D. students in mathematics education.
EDUC 833: Research and Theory of Mathematics Learning
EDUC 834: Research and Theory of Mathematics Teaching
EDUC 835: Research and Theory of Mathematics Curriculum
EDUC 836: Research and Theory of Mathematics Teacher Education and School Improvement
Note: the fourth course fits into the curriculum as a course needed for the specialization (please see the "required coursework" chart on the Required Coursework page).
Sample Course Schedules
Sample Mathematics Education course schedules for students who enter the Ph.D. program in the following semesters are available through the links below.
Advisors
Upon entering the program, students are assigned an Administrative Advisor. When students have defined a research area of interest, they solicit agreement from a faculty member working in the area to serve as their dissertation advisor. Faculty advisors include Professors Dawn Berk, Jinfa Cai, Michelle Cirillo, Alfinio Flores, James Hiebert, Charles Hohensee, Amanda Jansen, Erica Litke, Anne Morris and Jungeun Park.
All Ph.D. students in mathematics education must complete the following additional requirements.
Enroll in the seminar course EDUC 838: Research Issues in Mathematics Education (1 credit) in the first 3 semesters for credit and in the remaining semesters as a listener.
Complete a Qualifying Study that will be submitted as part of your Qualifying Examination.
Pass the Qualifying Examination in mathematics education, taken after completion of the four mathematics education courses (usually taken during the summer of Year Two).
Develop a portfolio demonstrating expertise in the common activities of the profession (e.g., presenting a paper at a professional conference).
Alterations in the program require approval of the full faculty in mathematics education.
The faculty affiliated with this specialization area are: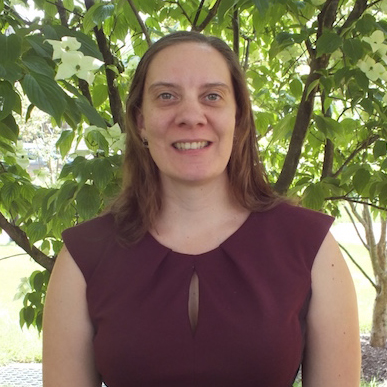 "The supportive environment of CEHD—from both faculty and graduate students from multiple areas of study—has greatly influenced my ability to stay on track to finish my Ph.D. program in four years."
Jenifer Hummer, Ph.D. in Education – Mathematics Education