Doctor of Philosophy in Education
Literacy
The focus of the Literacy specialization is on literacy development and instruction with particular attention to students with learning problems, including problems due to disability and to background. There is a balanced emphasis on reading and writing, including developing these skills in digital environments.
In addition to the Doctoral Core Courses, the following specialization courses are required of all Ph.D. students in Literacy:
EDUC 802: Reading Development and Instruction
EDUC 807: Writing Development and Instruction
EDUC 822: Critical Issues in Literacy Development and Learning Problems
Sample Course Schedules
Sample Literacy course schedules for students who enter the Ph.D. program in the following semesters are available through the links below.
Faculty affiliated with this specialization area: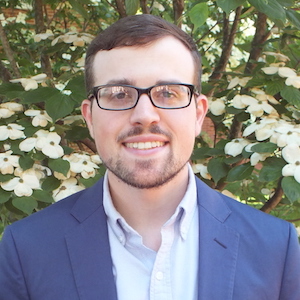 "CEHD faculty prepared me to be competitive on the job market by providing me the skills to publish in academic journals, present at conferences, and teach courses in the School of Education. I'm happy to share that I have achieved this goal. Beginning in fall 2019, I will be an assistant professor of literacy education at the University at Buffalo, State University of New York."
John Strong, Ph.D. in Literacy Development and Learning Problems