Elementary Teacher Education Associate in Arts

University of Delaware's Associate in Arts (AA) two-year degree is equivalent to the first two years of the bachelor of science degree in Elementary Teacher Education (BS.Ed.) on the Newark campus. The UD Associate in Arts Program campuses in Georgetown and Wilmington offer a degree option (AA-ETE) that allows students to complete the BS.Ed. in four years.
The AA degree offers small class sizes and faculty who are dedicated to helping each student become successful. Students begin their education courses and field experiences in their first semester, enabling them to apply what they learn from their coursework and to develop their skills with children immediately. The Office of Clinical Studies assists students with field experience clearances, including the tuberculin (TB), criminal background check, and Stewards of Children Training.
In addition, eligible students can participate in the SEED (Student Excellence Equals Degree) Scholarship program that provides free tuition during their two years on the Georgetown and Wilmington campuses.
Program Coordinator: Scott Lykens (Southern Delaware) and Teresa Rush (Wilmington)
Program Information
SEED Scholarship
The Delaware SEED Scholarship Program is offered by the state of Delaware and covers tuition for full-time students enrolled in the AA program at UD. SEED Scholarships are granted to Delaware residents who graduate from a Delaware high school with a GPA of 2.5 or higher, enter directly into the AA program from high school, and have not been convicted of a felony. Enrollment in at least 24 credits per academic year and a 2.5 GPA must be maintained to continue eligibility.
For freshmen who will be entering the AA program, UD will award SEED Scholarships to as many eligible students as state funding will allow. In selecting students, UD will give priority to students who have the most financial need as determined by the Free Application for Federal Student Aid (FAFSA). UD recommends that families file their FAFSAs by the end of February for first consideration.
For more information, contact UD's Student Financial Service's page for AA students.
Visit our Awards and Funding page for information on other external, university, and college-wide scholarship and funding opportunities.
Student and Alumni Spotlights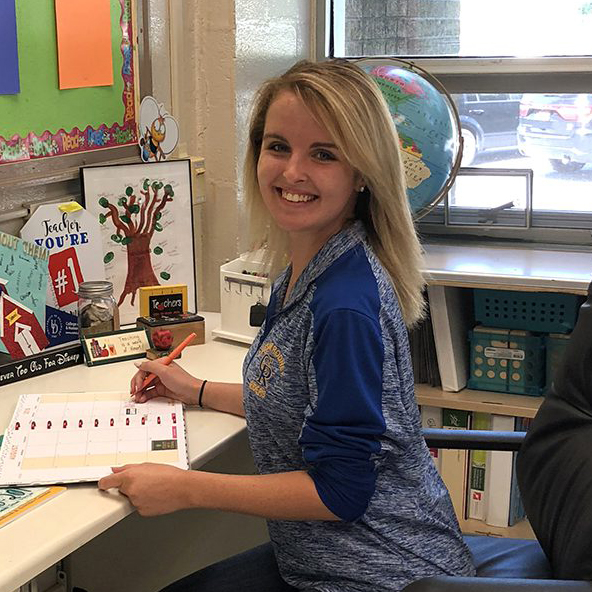 Emily Halliday
Emily graduated in May with a Bachelor of Science degree in Elementary Teacher Education (BS.Ed.), using the AA-ETE program as a springboard to her four-year degree. She completed her first two years of college in Georgetown (AA-ETE) and then transitioned to the Newark campus to earn her degree (BS.Ed).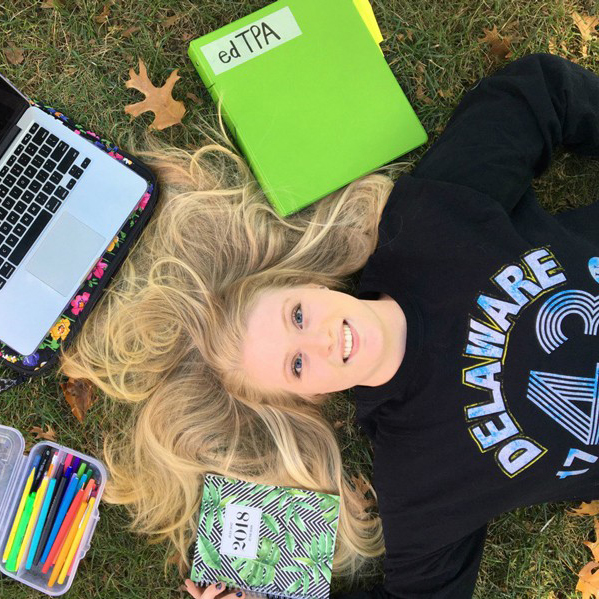 Erika Komp
Erika graduated in May with a Bachelor of Science degree in Elementary Teacher Education (BS.Ed.) after beginning in the AA-ETE program. After graduating, she taught in Germany and now works as a special education teacher at Southern Elementary in Delaware.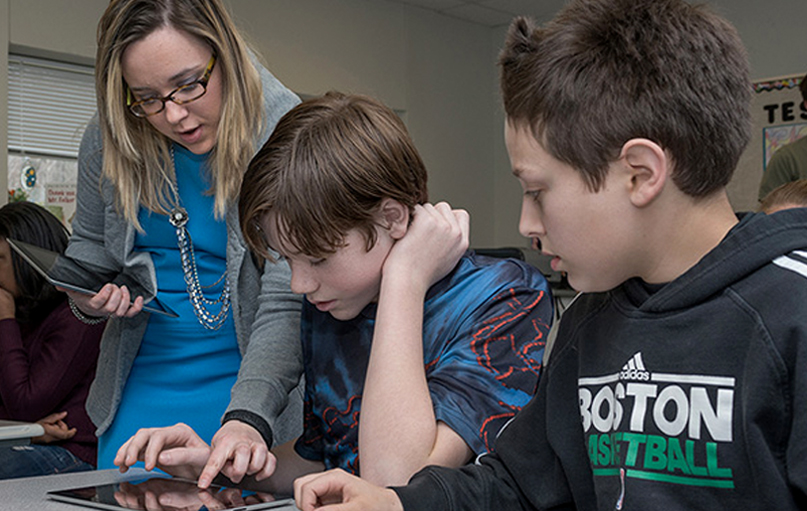 How to Apply
Students apply to the Associate in Arts (AA) degree in Elementary Teacher Education by completing the following two steps.
Complete the online application for admission to the University of Delaware.
Indicate their major as the AA degree with an interest in Elementary Teacher Education (ETE).