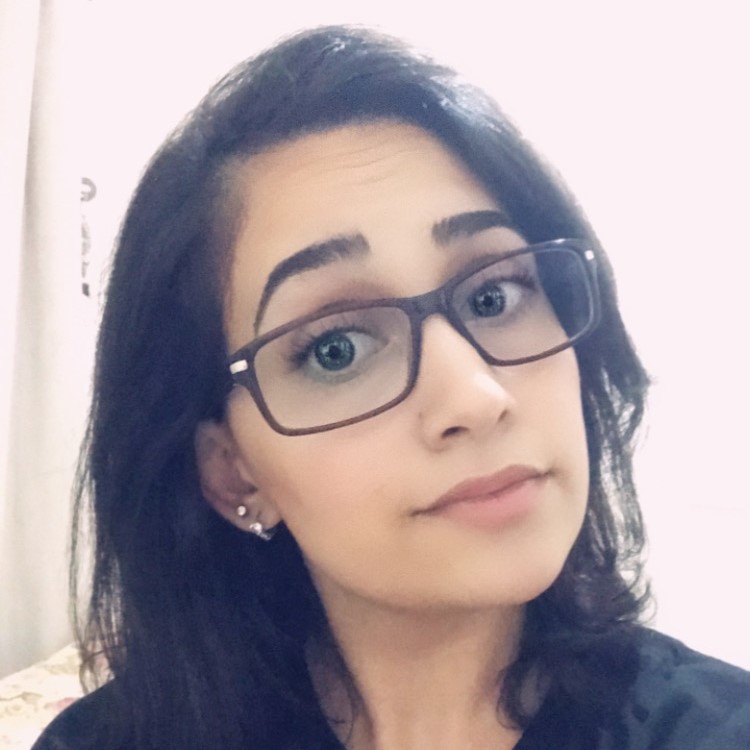 Cohort: 2018
Advisor(s):
Laura Eisenman
Assistantship
Center for Disability Studies
Specialization(s):
Sociocultural and Community-based Approaches
Majd Subih
Majd Subih is a Ph.D. in Education student specializing in Sociocultural and Community-based Approaches in the School of Education at the University of Delaware.
Originally from Jordan, Majd completed her undergraduate degree at the University of Jordan in Modern Languages, Spanish and English, focusing on literature and language learning/teaching.  She also received two master's degrees from Villanova University, a masters of arts in Hispanic Studies, and a master's of education in Teacher Leadership.
Education
M.Ed, Education with a concentration in Teacher Leadership, Villanova University, Villanova, PA, 2018
M.A., Hispanic Studies, Villanova University, Villanova, PA, 2014
B.A., Foreign Languages, Language and Literature, University of Jordan, Amman, Jordan, 2010
Professional Experience
Graduate Research Assistant, Center for Disability Studies, University of Delaware, 2018–present
Interpreter, Charles Widger School of Law, Villanova University, Villanova, PA, 2017–2018
Instructor, Department of Education and Counseling, Villanova University, Villanova, PA, 2017–2018
Instructor, Department of Romance Languages, Villanova University, Villanova, PA, 2016–2017
Teacher, English Department, Saad National Schools, Saudi Arabia, 2015–2016
Teaching Assistantship, Department of Romance Languages, Villanova University, Villanova, PA, 2011–2014
Honors and Awards
Member, Kappa Delta Pi Honor Society, 2018–present
Member, Sigma Delta Pi Spanish Honor Society, 2014–present
Publications
 Duque, A. and Subih, M. Code-switching and Intersectionality in the Jarchas. (under review)
Subih, M., Wojcik, T. The Positive Experiences of Students with Disabilities in an Arts-Integrated Writers' Workshop. (under review)
Eisenman, L.T., Kofke, M., & Subih, M. (in press). New social relationships: Social skills, supports, and networks in adolescent transition education. In K. Shogren & M. Wehmeyer (Eds.), Handbook of Adolescent Transition Education for Youth with Disabilities (2nd ed.). New York: Routledge.
Subih, M. "Momentos indefinidos de amor," Aire Fresco Chilean Magazine, Poetry Section (Spanish), 2013
Subih, M. "Donde se esconde el dolor," Aire Fresco Chilean Magazine, Poetry Section (Spanish), 2013
Subih, M. "When you became my inspiration," Aire Fresco Chilean Magazine, Poetry Section (Spanish), 2013
Subih, M. "Desde dentro," Aire Fresco Chilean Magazine, Poetry Section (Spanish), 2013
Subih, M. "Donde se esonde el dolor," Arthology Art (Literary Journal), 2013