Stories with Clever Hedgehog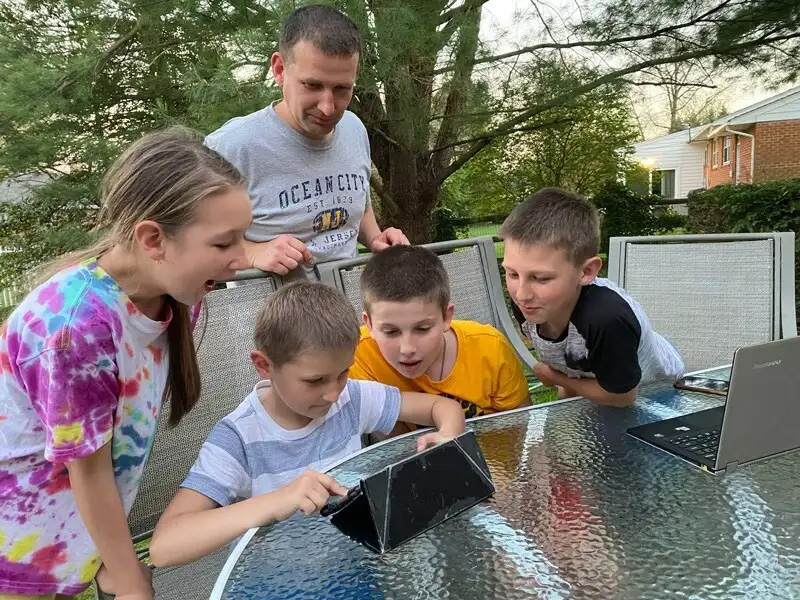 UD Professor Develops Website Offering Free E-books for Ukrainian Families and Refugees
Since February 2022, more than 8.1 million Ukrainians — including 2 million children — have fled their homes in Ukraine due to war and hardship. Many families had to make difficult decisions about the items they were able to carry with them, and very few were able to take their children's favorite books. Over a year later, many dispersed families still struggle with returning to their previous routines, like reading a bedtime story with their children.
University of Delaware's Roberta Michnick Golinkoff, Unidel H. Rodney Sharp Chair and professor in UD's College of Education and Human Development (CEHD), recognized that these families needed support in fostering their children's development. With support from the Jacobs Foundation and in partnership with Unite for Literacy and Stories to Grow By, Golinkoff and her project team have developed a website with free, interactive e-books, games and other resources for Ukrainian children and families.
Housed at UD, Stories with Clever Hedgehog allows families all over the world to engage in shared reading with their children, facilitate early literacy development and promote children's well-being.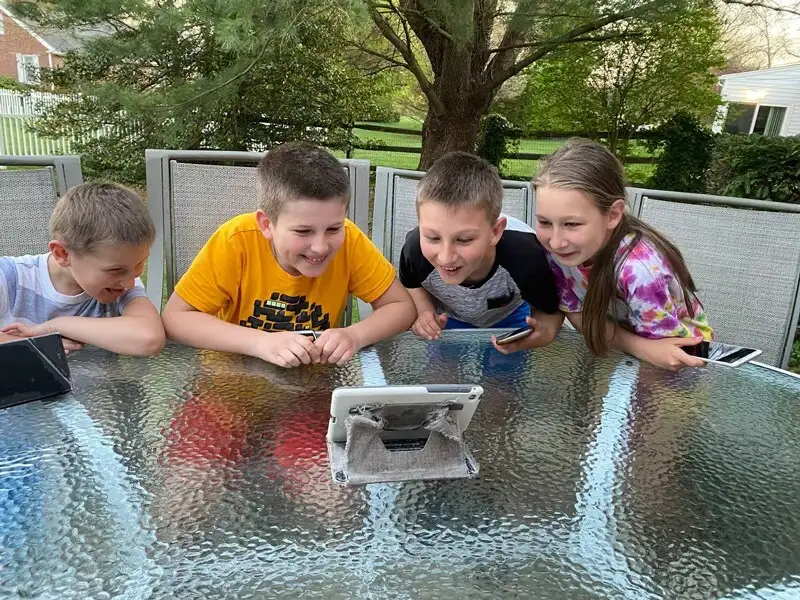 Leveraging technology in early literacy
Much research in early childhood education has underscored the importance of reading early and often with children, beginning during a child's infancy and continuing throughout the elementary years. Reading during this critical point in children's development fosters language acquisition, early literacy skills, socioemotional growth and comprehension of the world around them.
Further, recent work by Golinkoff, her research partners and many others have demonstrated that shared book reading — when a child reads with a caregiver — encourages children to ask questions and draw connections to their own experiences, promotes story comprehension, increases children's vocabulary and provides opportunities for emotional bonding.
Significantly, these benefits are still present for children and parents who read e-books rather than printed ones. And, for children and families who have been displaced due to war or hardship, e-book technology carries additional advantages: parents can access them from almost any location via a cell phone, they don't take up any physical space and many offer interactive elements and voice narration.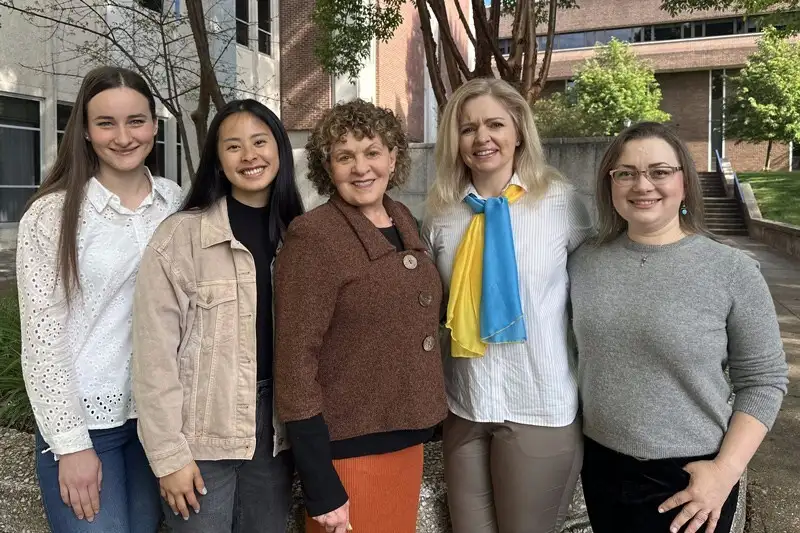 "Imagine leaving all your children's books behind," said Golinkoff, who also holds appointments in UD's departments of Psychological and Brain Sciences and Linguistics and Cognitive Science. "Children would miss being read to terribly. We wanted to do something to help Ukrainian children continue to develop their vocabularies and literacy and also help parents set aside their cares for a moment. Research we have conducted shows that it is not the type of book that matters — whether it is digital or traditional — but the fact that the parent is reading it with you. Children learn more reading with a parent — regardless of book type — than they do if they're handed a tablet. And, reading with children reduces parents' stress too, which is especially important for Ukrainian families."
Reading with Clever Hedgehog
Stories with Clever Hedgehog houses an expansive library of free, richly illustrated e-books for infants and children through age 10, written by authors around the world and digitally designed by Unite for Literacy. Children and families can choose books on a range of topics, including animals, foods, places and classic Ukrainian fairy tales and stories. In creating this digital library, Golinkoff and her team prioritized Ukrainian stories that would connect refugee children and their families to their culture. The name of the website also emphasizes a beloved animal among Ukrainian children.
The e-books feature digital covers and pages so that users can mimic the physical act of opening a book and turning pages with a simple tap on a cell phone or tablet. And, books are available in Ukrainian and English, either in the English or Cyrillic alphabet.
Yuliia Skrypniuk, project coordinator for Stories for Clever Hedgehog, was a sophomore medical student at Ivano-Frankivsk National Medical University in Ivano-Frankivsk, Ukraine, when the war began. After pausing her own education, she relocated to Delaware with her family, joined Golinkoff's team and shared the website with her parents and five younger siblings.
"My younger sister Anastasia, who is 8 years old, always asks us to read a fairy tale before going to bed," Skrypniuk said. "But unfortunately, along with many other things, we were forced to leave her favorite books in Ukraine when we left our home. She could not fall asleep for a long time without a bedtime story. Fortunately, through my position, we found out about Stories with Clever Hedgehog, which helps Anastasia and my parents immerse themselves in a fairy tale atmosphere each night. Anastasia thinks about the Clever Hedgehog as a 'magician' who helps her go back to Ukraine, and she is excited to tell her friends from Ukraine about him."
In addition to e-books, the site also offers fun facts about Ukraine, games for children, Ukrainian songs, hedgehog coloring pages, and resources for parents on the benefits of shared reading, including reducing stress during times of hardship.
"We are so happy to be able to provide Stories with Clever Hedgehog for Ukrainian families," Golinkoff said. "Whether they left or stayed in their home country, this war is terribly destabilizing for children and parents alike. Stories with Clever Hedgehog can return a bit of normalcy to these families and continue to nurture children's emerging literacy."
About Unite for Literacy
Golinkoff's partner organization, Unite for Literacy, is a publishing company that assists educational organizations, foundations and nonprofits in the production and dissemination of digital e-books for children and families through an online digital library. Their team brings together expertise from the fields of literacy education, business innovation, strategic planning and early childhood development. Mark Condon, vice president, Holly Hartman, director of publishing, and Natalia McGuffee, project coordinator, partnered with Golinkoff and her UD team on this project.
About Stories to Grow By
Stories to Grow By, another partner in this project, is a nonprofit organization dedicated to providing a treasury of stories and reader's theater scripts that provide children with meaningful experiences. Their library offers a collection of folk and fairy tales based on themes of human ethics. Their stories are diverse, non-denominational and contain themes of kindness, justice and love.
To learn more about this project and Golinkoff's team, visit Stories with Clever Hedgehog.
Read this article on UDaily.
Article by Jessica Henderson. Photos courtesy of Yuliia Skrypniuk and Roberta Michnick Golinkoff.