Doctor of Philosophy in Education
Learning Sciences Specialization
The Learning Sciences is an interdisciplinary specialization area that focuses on the systematic study of learning and teaching, human development, and educational technology as well as the application of research to design educational innovations and interventions. The area draws from faculty expertise in developmental psychology, educational psychology, cognitive science, educational technology, science education, and special education to examine pressing educational and developmental problems. We use a rich set of quantitative and qualitative methodologies in order to:
gain insights into the cognitive, developmental, and social processes that underlie learning;
use evidence from this research to influence practices in classrooms, museums, libraries, and after-school programs;
contribute to the development of educational technology for professionals and families; and
investigate the interplay among cognition and development, cultural context, and learning environments.
Students are immersed in research with faculty as collaborators as soon as they start the program. This immersion in research allows them to:
acquire skills needed to publish their work in professional journals and to communicate with scholarly peers, policy makers, practitioners, and the general public.
develop an impressive methodological toolkit that will enable them to study any educational or developmental issue.
attend national and international conferences to discuss their work with colleagues from around the world.
Learning Sciences positions students to develop rewarding and stimulating careers that can make a genuine difference for children, families, and schools.
In addition to the Doctoral Core Courses, the following specialization courses are required of all Ph.D. students in Learning Sciences.
EDUC 804: How Students Learn
EDUC 815: Design of Learning Environments
EDUC 819: Disciplinary Knowledge in Learning Sciences
Learning Sciences students typically choose two EMS or SCA courses to satisfy the content core requirement. They also typically choose two of the qualitative courses (EDUC 852, EDUC 858, EDUC 859) and one quantitative course (EDUC 812, EDUC 865, EDUC 874) or two quantitative courses and one qualitative course for their research methods core.
Sample Course Schedules
Sample Learning Sciences course schedules for students who enter the Ph.D. program in the following semesters are available through the links below.
All Ph.D. students in Learning Sciences must also pass a specialization area qualifying project in Learning Sciences. Please view the procedures, along with a form to be completed by the end of students' first year in the program.
Our graduates are highly sought after professionals, given their broad-based, interdisciplinary preparation in developmental and education research. Many go on to become professors at colleges and universities, conducting research and mentoring their own students.  Excellent methodological training additionally enables students to work for national agencies, such as the U.S. Department of Education, corporations like the Educational Testing Service, and research think-tanks, such as Mathematics.
Our interdisciplinary faculty has obtained funding from NIH, NSF, IES, and the Spencer Foundation among other highly competitive national agencies. We are eager to mentor the next generation of education researchers for the purpose of developing their scholarship and assuring that they leave us with the skills required to have successful careers.
Learning scientists in our midst are studying:
how children learn the language essential for literacy;
cognitive, spatial, and numerical skills that underpin mathematics learning;
why students have trouble learning fractions;
effective interventions for children at risk for learning disabilities in mathematics;
developmental milestones necessary for positive adjustment;
development of college readiness skills in youth from underrepresented groups;
how to design effective learning environments, particularly technology-rich ones for teacher and student learning;
how children and their families develop scientific knowledge through integrated science and literacy curricula; and
effective approaches to STEM teaching, STEM learning, and computational thinking in K-12 settings.
The faculty affiliated with this specialization area are: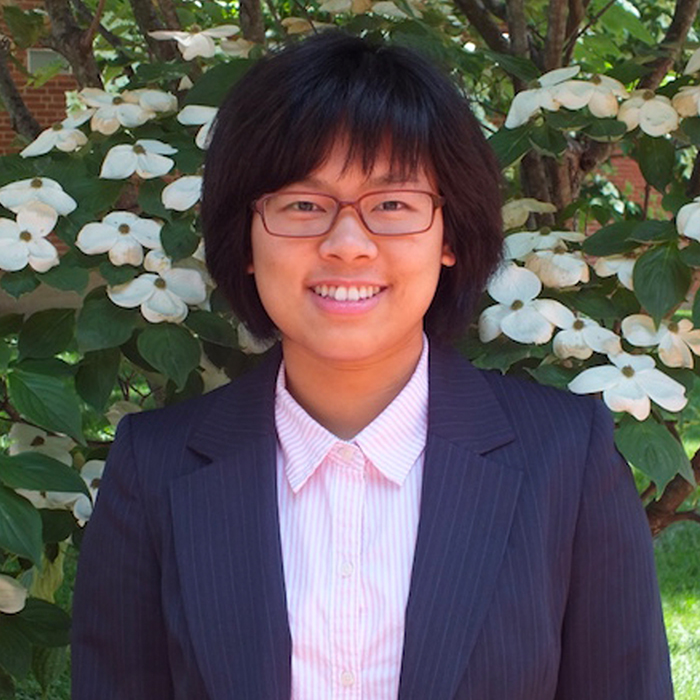 "SOE provides a range of opportunities for all students to share their work and passion for education. At the annual Steel Symposium, students present their work to colleagues and professors within the college. I attend every year to learn how my colleagues address important educational topics. I am very proud to be one of them, as a new scholar in the next generation of education."
Hui Yang, Ph.D. in Education – Learning Sciences