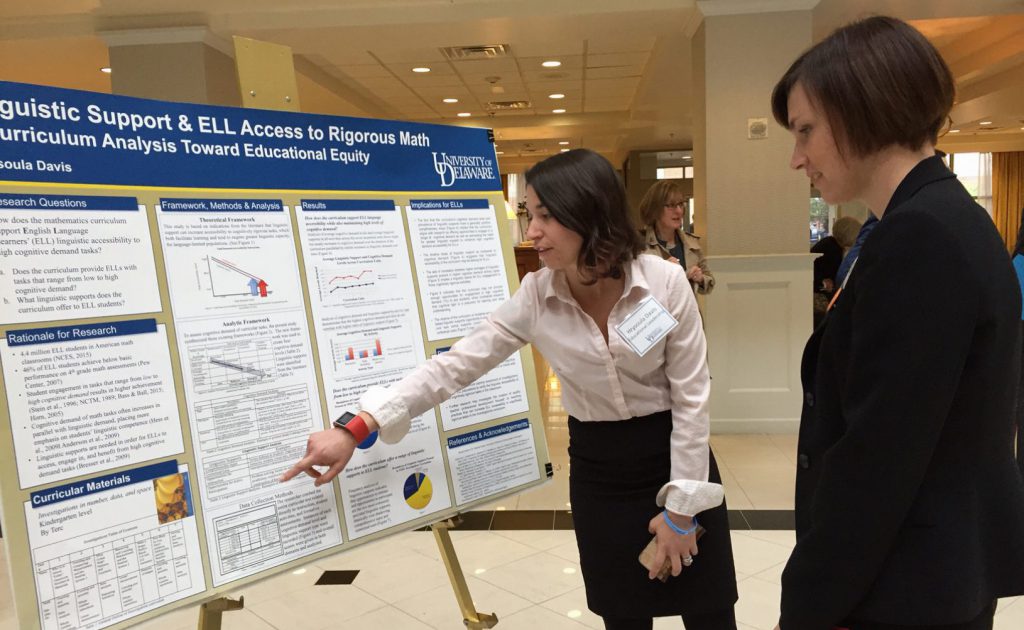 Program Coordinator: Danielle Ford
The following information is for students entering the Ed.D. program in Fall 2013 or later. Please click here for program requirements if you began the Ed.D. program before this time.
Overview
The Doctor of Education (Ed.D.) in Educational Leadership serves practitioners from schools, districts, higher education, and other educational environments.
The Ed.D. program improves the leadership and decision making capabilities of practitioners in educational organizations. Twenty-first century educators work in complex organizations with complex problems.  Educational leaders are expected to make important decisions that influence teaching and learning, the core function of educational institutions.  Effective leaders must access, analyze, and communicate relevant information, and, when they lack the information they need, know how to gather it. The Ed.D. program equips candidates with the knowledge, skills, and tools to gather and utilize information effectively in decision-making and problem-solving related to organizational improvement.
The Ed.D program's 27 credit core is built around the themes of leadership, educational improvement, and evidence-based decision making.  Coursework builds practitioners' knowledge and skills in scholarly analysis, empirical inquiry, organizational analysis, improvement planning strategies, and oral and written communication as well as in substantive domains of leadership theory, curriculum, technology, and education policy. Fifteen credits of elective options allow students to pursue their academic interests, professional preparation needs, and career goals.
The program is grounded in the Educational Leadership Program Standards  developed by the Educational Leadership Constituent Council. Candidates in K-12 leadership positions can earn Delaware administrative certification (District Office Personnel and Assistant Superintendent and Superintendent Certificates). Students do not earn the Delaware assistant principal or principal certificate. Students applying for certification outside Delaware may request a program verification form from the Delaware Center for Teacher Education certification office (DCTE-cert@udel.edu) to establish their eligibility for central office and superintendent certificates in other states.
The Doctor of Education represents the highest level of scholarly attainment in the professional field of education.  As intellectual and professional leaders, Ed.D. graduates are expected to inspire and lead by taking on complex problems and designing solutions across a broad range of K-12, higher education, and educational environments.
Learn More
For more information, you may contact program coordinator Danielle Ford or contact us with questions through our online form.