Graduate Programs
Doctor of Philosophy (Ph.D.) in Economic Education
An Interdisciplinary Program for Leaders in Economic Education
The doctorate in economic education is designed to train the next generation of leaders in this fast-growing field. It is a joint program of Lerner's economics department and the School of Education.
The field of economic education focuses on developing and evaluating economic and financial literacy programs and curricula in the K-12 school system, universities and a wide variety of outreach programs.
Traditionally, professionals and scholars in this field have been trained in either economics or education, with little or no formal training in the other area. This is no longer adequate. The increasing complexity and importance of economics in today's world requires scholars and leaders who have a deeper understanding of both disciplines.
The program draws on the strengths of the University of Delaware's economics and education graduate programs and on UD's nationally-recognized Center for Economic Education and Entrepreneurship.
Program Highlights
The curriculum is evenly balanced between coursework in economics and education. The elective options allow you to specialize in one area or the other, depending on your interests and strengths.
The program can be completed in four years following a B.A., although the typical student takes five years to complete the degree. Students with substantial prior graduate training in economics or education can complete the program in three years.
Program Coordinator: Elizabeth Farley-Ripple (Education) and Thomas Bridges (Economics)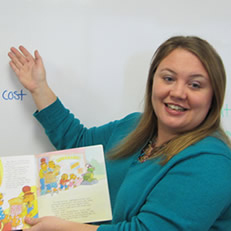 Erin Yetter
Erin Yetter, the first ever graduate of UD's doctorate in economic education program, won the Journal of Economics Teaching's 2016 Best Paper Award for her paper, "Using the Berenstain Bears to Teach Economics in the Elementary Classroom." She works as an economic education specialist with the Federal Reserve Bank of St. Louis, Louisville Branch where she writes curriculum materials, conducts professional development for teachers and continues to research student learning of economic concepts.
Application Process Update
Due to COVID-19, the Ph.D. in Economic Education is waiving the GRE requirement for our graduate program for Fall 2021 admission. If you wish to apply without a GRE score, please enter a future GRE exam date into the application when prompted. This need not be an actual exam date. Entering any future date will allow your application to be sent on to our review committee where it will receive full consideration. Reporting your scores is entirely optional. If you chose to not submit a GRE score, this will have no bearing on the competitiveness of your application. If you have any questions regarding this process, email Danielle Ford (djford@udel.edu).
Students must meet the following minimum entrance requirements.
A $75 application fee is due when you submit your online application.
Baccalaureate degree from an accredited college or university.
An undergraduate GPA of 3.0 or higher.
Unofficial transcripts of all undergraduate and graduate coursework is required with your application.
A resume or curriculum vitae documents your prior work experience, publications, honors and awards received and a summary of your educational credentials.
Undergraduate coursework in microeconomics and macroeconomics at the intermediate level or above and in statistics and mathematics (calculus) is expected. Otherwise qualified students who lack this background may be directed to appropriate coursework to remedy this deficiency.
An officially reported GRE scores. Students typically are expected to have minimum scores of 150 on the verbal and quantitative sections and a 4.0 on the analytic writing section. Most admitted students have far higher than the minimum scores.
A written statement of goals and objectives, including a statement that clearly identifies the applicant's interest in the program.
Recommendation forms are emailed directly from the online application to the three recommenders whose names and email addresses you provide.
An officially reported minimum TOEFL score of 100 (internet-based test) or 600 (paper-based test) or 250 (computer-based test). IELTS  and iTEP Academic Plus scores may also be used. For the IELTS, the minimum acceptable score is 7.0. For the iTEP Academic Plus, the minimum score is 4.5.
The program enrolls 2-3 students per year. Admission is highly competitive. Accepted students will typically receive a tuition waiver and a stipend in return for 20 hours of work per week. For information about graduate tuition, visit UD's graduate tuition page for CEHD programs.
The application deadline is December 15. Students are admitted for the upcoming fall term only. More information on the application process can be found on the how to apply page.
Graduate students are required to be registered for courses every semester, including the semester in which their degree is conferred, unless they are on an approved Leave of Absence. The program requires a minimum of 45 graduate-level credits.
Economic Theory & Statistical Methods Competency Courses
All students must demonstrate graduate-level competence in economic theory and in statistical methods by completing the following UD courses or by seeking waivers for previously completed coursework. The Department of Economics has sole authority to award waivers for economics courses and the School of Education has sole authority to award waivers for education courses.
ECON 801 – Microeconomics
ECON 802 – Macroeconomics
ECON 803 – Applied Econometrics I
ECON 804 – Applied Econometrics II
EDUC 856 – Introduction to Statistical Inference
Required Courses
As indicated above, some students will also take additional courses in economic theory and in statistical methods.
EDUC 805 – Proseminar in Education I
EDUC 806 – Proseminar in Education II
EDUC 850 – Qualitative Research in Educational Settings
EDUC 812, 826, 865, 873 or 874
EDUC 840 – Research Colloquium in Education
2 EDUC electives
ECON 820 – Economics of Education Policy
ECON 829 – Economic Education Curricula
2 ECON electives
Free elective
ECON/EDUC 964 and 969, dissertation (9 credits)
Sample Student Schedules
As a graduate of our program, you will have a wide range of professional and academic employment opportunities, including:
University departments of economics and education
Councils and centers for economic education (approximately 200 nationally, most affiliated with universities)
Education units within regional Federal Reserve banks and other private sector businesses and foundations with an interest in economic and financial education
School districts and state departments of education
Education consulting and evaluation firms
Where Our Graduates Work
The doctorate in economic education is a relatively new program at the University of Delaware. Our first graduate completed her doctorate in 2013. She is currently employed as an economic education specialist with the Louisville Branch of the Federal Reserve Bank of St. Louis. Our second graduate completed her degree in 2016 and is on the faculty of the Department of Economics at Michigan State University. A recent 2017 graduate is currently employed in UD's Center for Economic Education and Entrepreneurship.
Lauren Ahlstrom
"The Ph.D. in Economic Education program at UD was a great fit. My coursework and experiences at UD combined my love of economics with my passion for education and provided me with a strong foundation of skills as a scholar in my field. When I was beginning to write the literature review for my dissertation, a professor on my committee gave me some excellent advice. She encouraged me to think of the literature review like a funnel that should begin with a general overview of the research, moving to a narrower focus. As a result, I explored research outside of my primary field of economic education, which gave me a much broader perspective and understanding of the questions I was studying."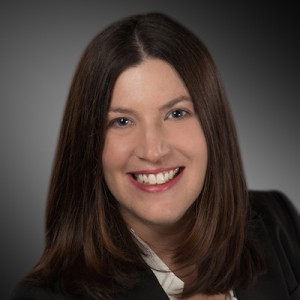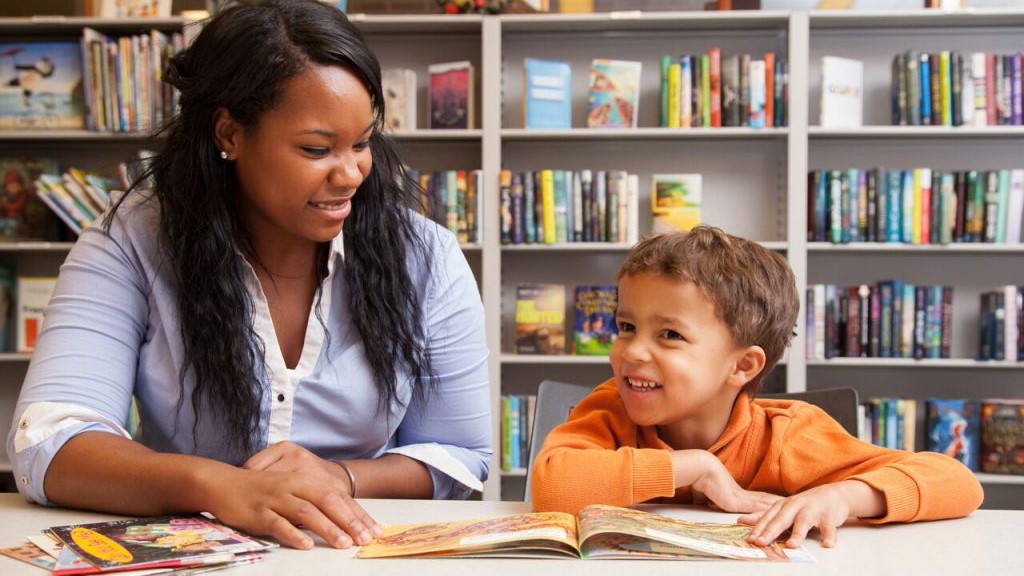 How to Apply
Applications for all graduate programs at the University of Delaware are done online through the UD Graduate College. To apply to the PhD in ESRM program, complete the steps of the UD online graduate application process. For information about graduate tuition, visit UD's graduate tuition page for CEHD programs.