April 26: Project Search education career fair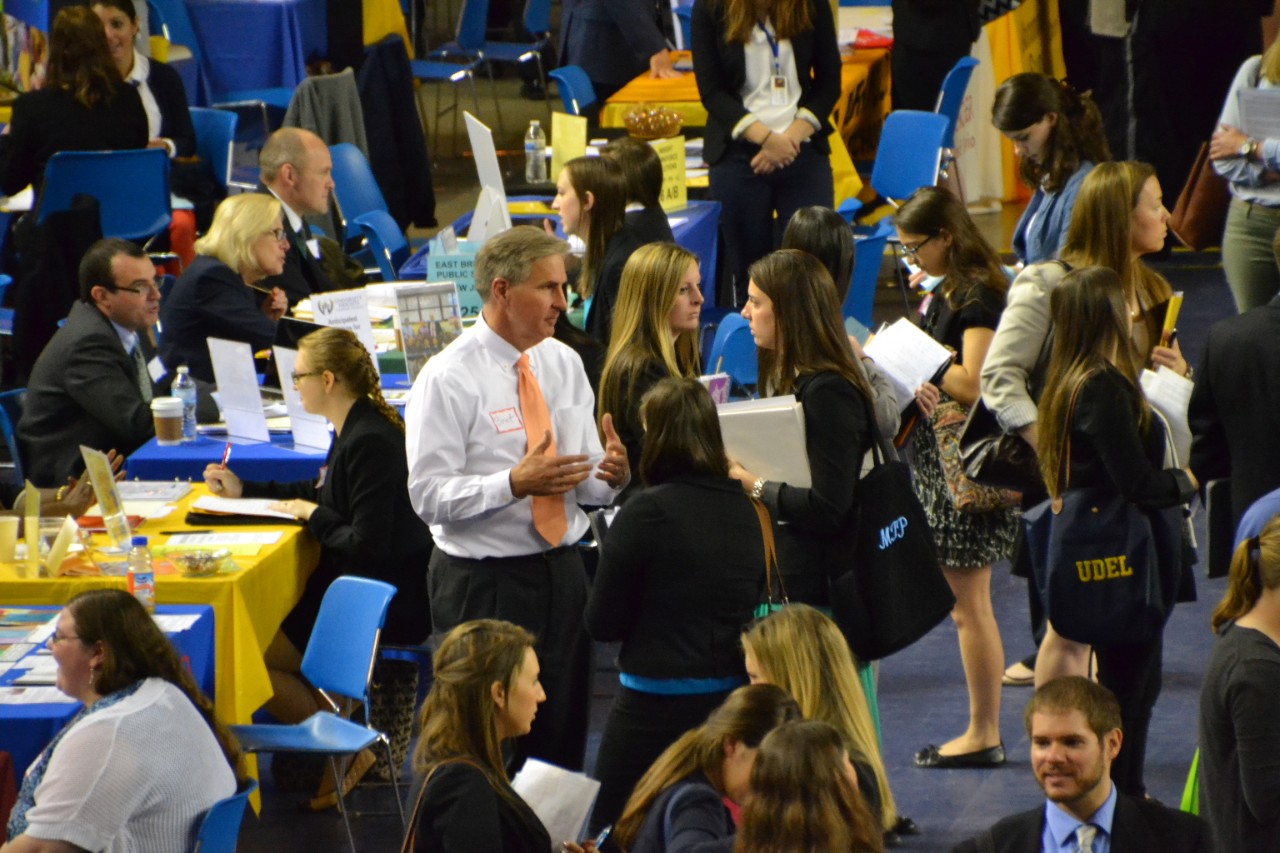 If you are looking for a job in education, Project Search is the place for you.
On Wednesday, April 26, more than 290 recruiters representing 106 school districts from around the country will be at the Bob Carpenter Center for the University of Delaware's 39th annual education job fair.
Project Search is one of the largest education job fairs on the East Coast. Many of the recruiters come from the Mid-Atlantic region, however this year there are also representatives from employers in Massachusetts, Connecticut, North Carolina and Texas.
In addition, recruiters from the Delaware Department of Education, the New Jersey Department of Education, Learning Care Group and Great Oaks Charter Schools will be in attendance.
The job fair is free for current UD students and alumni, and costs $10 for individuals not from UD.
"We have found the University of Delaware's Project Search is the 'must go to' recruitment event in Delaware," said Matt Fallis, director of human resources for Appoquinimink School District, Delaware's fastest growing school system. "I bring several administrators each year as we have been so impressed with our past experiences at this highly organized event. We are prepared to make offers to teachers as past hires have proven to be effective instructional leaders in our classrooms."
UD education students and alumni are able to submit resumes, as well as conduct on-the-spot interviews with school districts for positions as teachers, specialists and administrators.
"The job market for teachers continues to remain strong in many parts of the country, including the Mid-Atlantic region," said Cindy Holland, assistant director of the University's Career Services Center. "By attending Project Search, our students and alumni will be able to learn about dozens of school districts and other education related organizations, and the employment opportunities they offer."
Individuals should register for the event in advance. For UD-affiliated candidates, check-in will begin at 8 a.m., scheduling at 8:30 a.m. and interviews at 9:30 a.m. Participants are urged to arrive early to allow adequate time to schedule interviews.
Project Search is sponsored by Career Services and the University Council on Teacher Education. Those with interest can join the conversation on Twitter by following @UDCareers and including #UDProjectSearch.
Click here to read about about 2016's Project Search education fair and watch a video.
Article by Alison Burris