Doctoral student John Strong receives Fontana Family Scholarship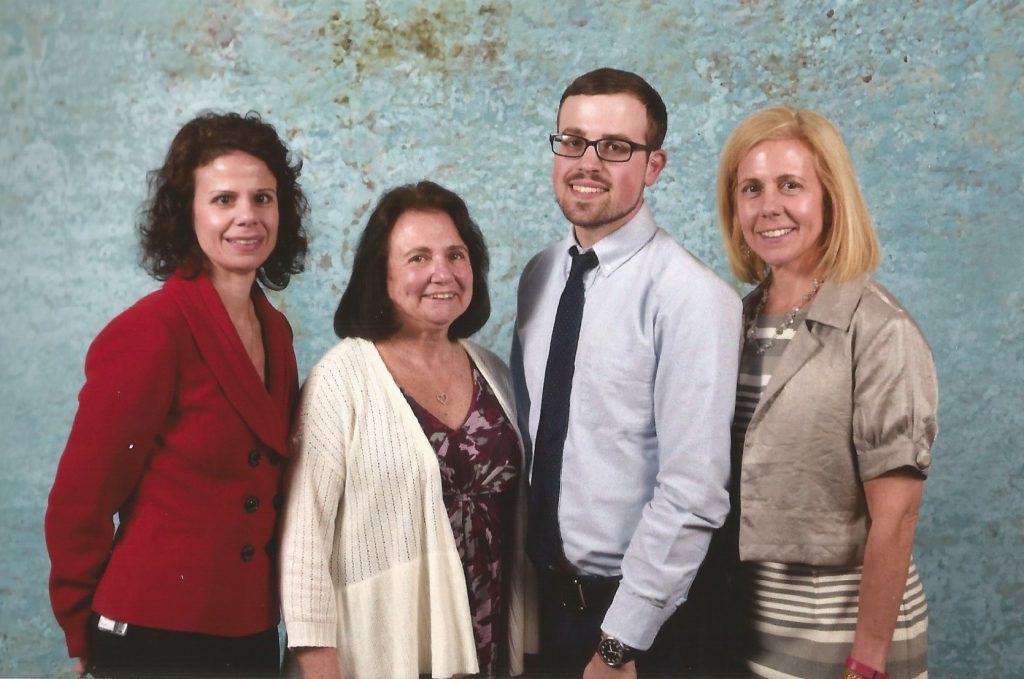 John Strong, a PhD student specializing in literacy development and learning problems, has received the Fontana Family Graduate Tuition Scholarship in Education.
Established in 2013 by UD alumna Donna Fontana, the scholarship supports graduate students in the School of Education whose work aims to improve educational outcomes for students, especially those living in poverty.
Strong's research centers on integrated reading and writing interventions for struggling adolescent readers. Through his doctoral study, he plans to design and implement a literacy intervention program in a high-poverty middle school or high school to improve educational outcomes for these struggling readers.
In the first year of his doctoral program, Strong has interviewed school leaders and surveyed teachers involved in the implementation of literacy intervention programs in secondary schools. He has also visited these schools to observe instruction in their intervention classes.
Strong has also worked closely with his advisor, Sharon Walpole, on her Bookworms curriculum and related research. In contrast to most English Language Arts (ELA) curricula, Bookworms is a free, open-access curriculum that meets the Common Core State Standards of difficulty and uses "real" books rather expensive reading packages.
"The Bookworms curriculum has achieved successful outcomes for students living in poverty, and there is a strong connection between what Walpole does at the elementary level and what I aspire to do in secondary schools," said Strong.
Strong developed an interest in literacy programs for struggling readers after working as a ninth- and twelfth-grade English teacher at Dover High School. After recognizing that many of his students struggled to read at grade-level, Strong enrolled in a master's of education in reading program at the University of Delaware and completed his degree while working full-time.
"In my fifth year, I transitioned into a leadership role in my school when I became department chair, and I began to think a lot about implementing an intervention program, or response to intervention (RTI)," said Strong. "There is not much existing research on RTI at the secondary level, so I enrolled in the PhD program to study this topic. Through this work, I hope to support teachers and school leaders who are attempting to improve literacy instruction in their schools and classrooms."
This spring, Strong attended UD's Celebration of Scholarship, an annual event that recognizes scholarship recipients and allows them to meet the donors that support them.
"I am honored to have received the Fontana Family Graduate Tuition Scholarship and be supported by a family who is similarly committed to improving educational outcomes for students living in poverty," said Strong.
Article by Jessica Henderson
Photo courtesy of John Strong