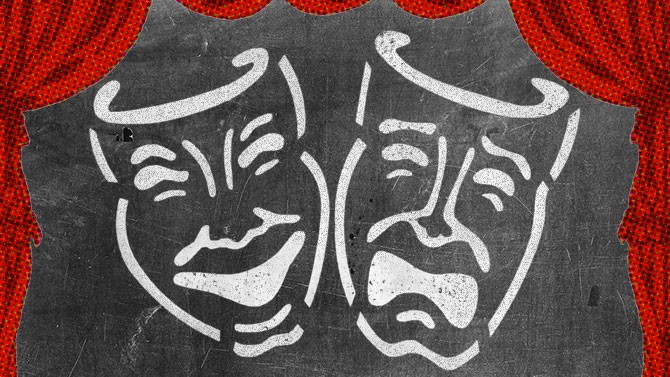 Jessica Penney, a junior in the University of Delaware's elementary teacher education program, discovered her passion for urban education while conducting research at Wilbur Elementary School.
"I was conducting a pilot study in the fifth grade class and became aware of the achievement gap between inner-city and suburban schools," explained Penney, a UD ArtsBridge scholar. "I checked every book on urban education out of the UD Library, and set about learning as much as I could."
She was moved by the idea that the achievement gap may be caused by a budget difference instead of an education difference, which has been the traditional school of thought. This led her to try to find ways to incorporate the arts into her curriculum to help equalize educational approaches in schools with varying resources.
"I immediately thought of how drama, being an activity which only requires your body and no budget, could easily provide equal opportunity to both urban and suburban students," said Penney.
She developed a curriculum based in drama with the goal of improving the reading, writing and analytical skills of her students. She then incorporated it into her lessons at Stubbs Elementary School in Wilmington and Wilbur Elementary School in Bear.
Penney had students from both schools write, stage, direct and act in their own plays adapted from Number the Stars, a fifth-grade level novel by Lois Lowry. She noted how the students in both classes have greatly improved their ability to answer free response questions regarding character motivation and emotion.
Some students were initially unwilling to embrace her curriculum at Stubbs Elementary School, as they were not adequately prepared for the rigors of the lessons Penney was attempting to impart. However, rather than letting this deter her, she found that these difficulties "energized" her.
"It meant that I needed to be more creative and come up with a new way to attract their attention. It is this challenge that I love the most about teaching," she said.
While her research is still ongoing, Penney has seen her students make immense strides and she hopes that, once her data is analyzed, it will indicate that her curriculum has lessened the achievement gap that typically exists between urban and suburban schools. If her research does provide positive results, she hopes other educators will follow her lead.
Penney is expecting to graduate in the spring of 2017 and begin teaching middle school students in urban areas.
Article by Will Miller