Deborah Brandt to discuss writing research on September 30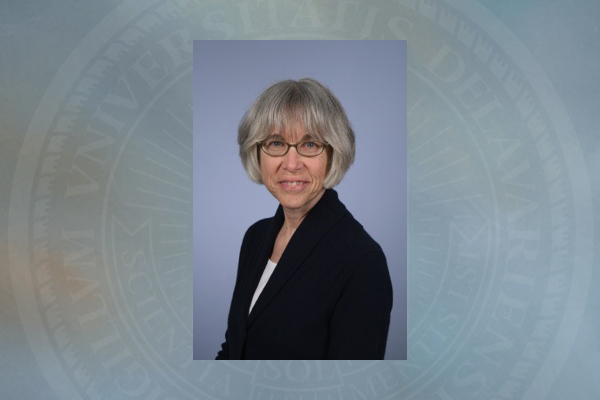 The University of Delaware School of Education's colloquium series, "Writing Research: Where We Are and Where We Are Heading," continues at 1 p.m., Wednesday, Sept. 30, with a presentation by Deborah Brandt, professor emerita of English at the University of Wisconsin, Madison.
Brandt's presentation, "Writing Over Reading: Reflections on the Future of Mass Literacy," explores the implications of a recent yet fundamental shift in the dynamics of American mass literacy: the rise of writing as a dominant form of labor in the so-called knowledge or information economy.
Millions of Americans now routinely spend much of the working day with their hands on keyboards and their minds on audience. They spend so much time writing, in fact, that their appetites for reading often wane.
For the first time in the history of American literacy, writing is replacing reading as the principal basis of daily literacy experience and the principal ground for literacy development over the lifespan.
Brandt will consider such questions as: How do these changes manifest in the lived experience and literacy practices of ordinary Americans? How does literacy develop from a base in writing? How might changes in reading-writing relationships invite new directions in research and instruction?
Brandt's presentation will begin at 1 o'clock in Room 207 of the Willard Hall Education Building. A discussion and question-and-answer period will follow her presentation at 2.
Students, faculty, and community members with interests in English, composition, literacy and education are encouraged to attend. This event is free, and no advance registration or RSVP is required.
For more information about the colloquium series and upcoming speakers, visit the School of Education colloquium series webpage.
About the speaker
Deborah Brandt is professor of English emerita at the University of Wisconsin, Madison, where she has taught undergraduate writing and graduate courses in literacy, contemporary writing theory and research methods for nearly thirty years.
She has held research grants and fellowships from the National Endowment for the Humanities, the Guggenheim Foundation, the U.S. Department of Education, the American Council of Learned Societies and the Spencer Foundation.
In 2003, she was awarded the Grawemeyer Award in Education from the University of Louisville for her book, Literacy in American Lives (Cambridge University Press, 2001). Her most recent book is titled The Rise of Writing: Redefining Mass Literacy (Cambridge University Press, 2015).
You may read the UDaily announcement here.