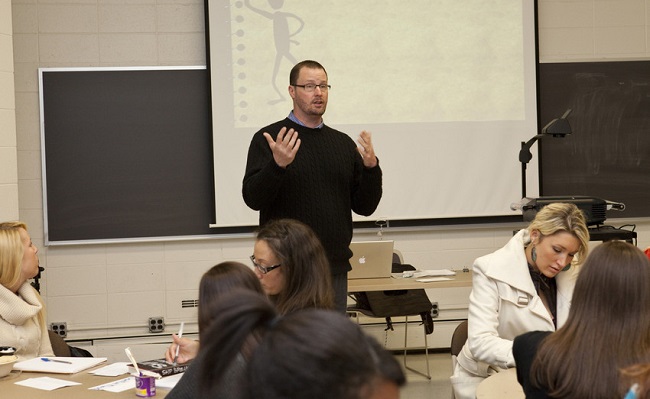 Concentration coordinator: William Lewis
Elementary Teacher Education (ETE) students who pursue this concentration can become eligible for middle school English certification when they successfully complete the following courses with a grade of C- or better and pass the relevant Praxis II test identified on the Praxis II web page. Students must also have a minimum 2.75 GPA in their English courses, including ENGL 110, prior to enrolling in the student teaching experience EDUC 400.
Course Requirements
Please note: The following courses are required for students who entered UD in Fall 2015 or later. Please see the concentration requirements for the school year in which you entered UD if you entered the University in Spring 2015 or earlier.
Core Courses
ENGL 204
American Literature
3
ENGL 206
British Literature II
3
ENGL 294
English Language: Grammar and Usage
3
EDUC 396
Teaching Composition in Secondary School
3
EDUC/ENGL 403
Literature for Adolescents: Multimedia Texts
3
EDUC 320
Reading and Writing in the Middle Grades
3
EDUC 400
Student Teaching: Middle School English
6
One of the following genre courses
ENGL 207
Introduction to Poetry
3
ENGL 208
Introduction to Drama
3
ENGL 209
Introduction to the Novel
3
ENGL 210
Introduction to Short Story
3