The Education Graduate Association (EGA) is the official student organization of full- and part-time graduate students at the University of Delaware's School of Education. Officers are elected to EGA each year for a one-year term. You are granted membership in this association upon acceptance to the School, and its officers are elected from among your peers and colleagues. The EGA is your link to news, information, and events within the school that affects you. It also serves as your advocate and representative to the faculty and administration of the School on matters ranging from quality of life to programs and advising.
The EGA holds events throughout the semester. Check the event calendar for upcoming activities.
2014-15 Education Graduate Association Officers
Edmund Fernandez- President
Edmund Fernandez graduated from Emory University majoring in Psychology. After graduation, he worked as a lab coordinator in the Spatial and Numerical Cognition Lab at Emory's Psychology Department.  Currently, he is a third year Ph.D. student in the Learning Sciences specialization. He is interested in children's mathematics understandings and mathematics disabilities (e.g., developmental dyscalculia). He currently works on Nancy Jordan's Fractions Project, which focuses on students' understandings of fractions is on a dissertation writing fellowship this upcoming year year.
Amanda Hughey- Vice President
Amanda Hughey is a second year student in the Ph.D. in Economic Education program. She is passionate about increasing economic literacy by improving economic education in the elementary grades. Her current research interests concern how prior knowledge impacts students' understanding of economic threshold concepts.
Amanda values being a part of her community; she looks forward to being an officer in the EGA this year and to being more engaged in education community here at UD.
Krista Jensen graduated from Washington College with a B.A. in Psychology.  Upon graduation she entered the School Psychology M.A./Ed. S. program at UD, switching into the Ph. D. program after the second year.  Currently, she is a 5th year Ph. D. student in the School Psychology specialization.  She is interested in high school students' perceptions of parent engagement.  Krista is looking forward to serving as the EGA Secretary for the 2014-2015 school year!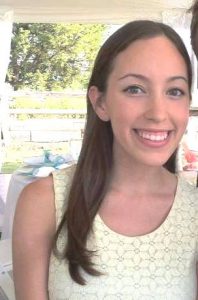 Jessica Carrique- Social Chair
Jessica Carrique is a second year doctoral student in the Learning Sciences specialization. Before entering this program, she received a B.S. in Psychology and a Master's degree in Experimental Psychology. She is a research assistant on Dr. Nancy Jordan's Fractions Project, which focuses of students' understanding of fractions concepts and procedures, and she is excited to be a part of EGA this year!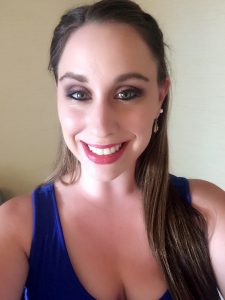 Amanda Stevens- Media/Public Relations Chair
Amanda Stevens is a second year MA TESL student (Teaching English as a Second Language). She works at the University of Delaware English Language Institute (ELI) for her graduate assistantship, where she currently works in marketing and recruitment, as well as managing an online tutoring website. Prior to graduate school, Amanda completed her undergraduate degree at the University of Delaware in Literature and Latin American Studies. After graduating this May, she plans to teach English in Brazil, and then to return to the U.S. to teach English as a Second Language in higher education, at an Intensive English Program such as the ELI. Amanda's passion is for international education, and she is excited to be a part of EGA this year and be a representative for MA TESL students.
 Andrea Drewes -Graduate Student Government (GSG) Representative
Andrea Drewes is a second year student in the Learning Sciences PhD program.  Prior to starting the PhD program, she was the Coordinator of Professional Development for Educators at the Wildlife Conservation Society's Bronx Zoo and before that was a middle school science teacher in Ocean City, MD.  She earned a M.Ed. from Salisbury University in Science Education.  Her undergraduate degree in Chemistry Education is from the University of Delaware.
Her research interests are focused on the value of classroom formative assessments in the teaching and learning of socioscientific topics.  She is currently serving as the Research Assistant for MADE CLEAR (Maryland and Delaware Climate Change Education Assessment and Research) grant with Drs. Nancy Brickhouse and Chrystalla Mouza.
She has served on EGA as the First Year Representative this past year and is looking forward to continue to be involved with EGA to put together fun and meaningful events for graduate students in the Schools of Education and HDFS.