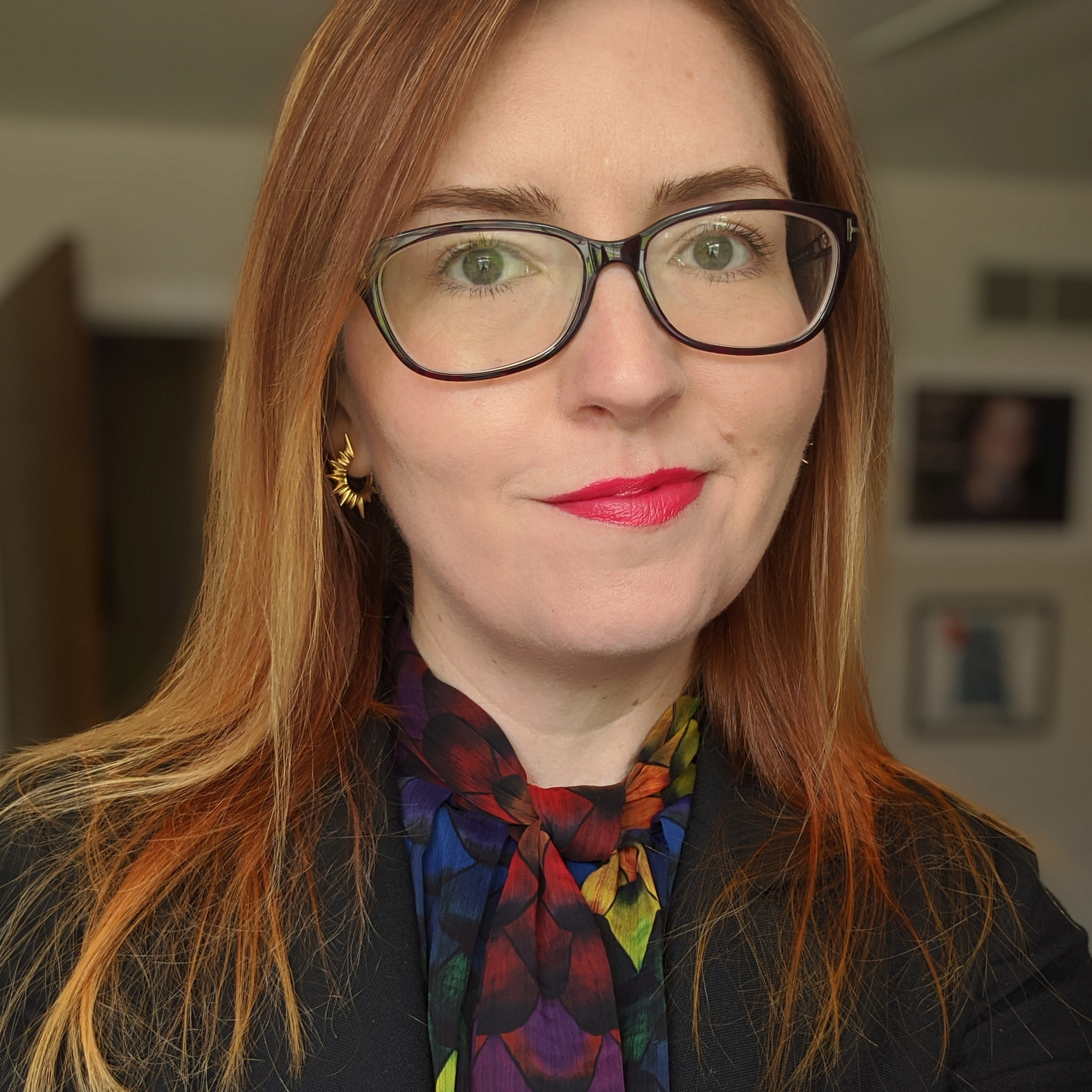 M.Ed. in Educational Technology
I am studying for my M.Ed. in Educational Technology while completing my School Library Media certification classes and teacher certification requirements. As a student without a background in teaching, UD is bringing the world of education into focus for me, and I am quickly learning about which aspects of Delaware's K-12 system I may study further after completing my M.Ed.
When I decided to go back to school after a 15-year break from academia, I spent lots of time researching online programs and even began to apply to a few. As a longtime resident of Newark, I was delighted to discover a M.Ed. program at UD that fit perfectly with my career goals – and that was right in my hometown.
The friendliness and accessibility of the College of Education and Human Development faculty and staff, the program's hybrid format, the opportunity for graduate assistantship experiences, the commitment and connection to the State's K-12 education system, and the convenient location all drew me to UD.
Participating in the School of Education's professional development workshops on instructional strategies, educational leadership, instructional and cognitive coaching, and literacy has been incredibly valuable. Working with and learning from the highly competent and kind faculty and staff has inspired me and has helped formulate my vision of the type of leader I want to be.
Under the guidance and mentorship of Dr. Carol Vukelich, my experience as a graduate assistant supporting the Khbrat program was transformative. Through this program, which welcomes a cohort of teacher professionals from the Kingdom of Saudi Arabia to UD for a year of professional development, I've had a powerful cross-cultural experience interacting with and supporting many dedicated teacher professionals, researchers, and educators.
When I jumped back into academia after such a long break, I was nervous that I would find faculty that didn't have time for me and who wouldn't take me seriously. I could not have been more mistaken. I have had the pleasure of working with dozens of faculty members since beginning my UD journey, and not only am I continually impressed with their knowledge and achievements, I am blown away by their accessibility.
Without exception, every UD faculty member with whom I've worked has answered my questions with a smile, generously given much-needed advice, and been more than willing to do whatever they can to equip me with the tools and confidence to grow into the kind of academic that I want to be. They are the lynchpin in my journey towards teacher, librarian, researcher, and academic.
I feel supported and encouraged by the CEHD faculty, staff and graduate students that surround me. The relationships I've formed have been critical to my success here in my first year. When I face challenges, I know where to go for advice. I don't feel alone in this journey, and I am enjoying learning from so many accomplished and accessible professionals at this welcoming university.