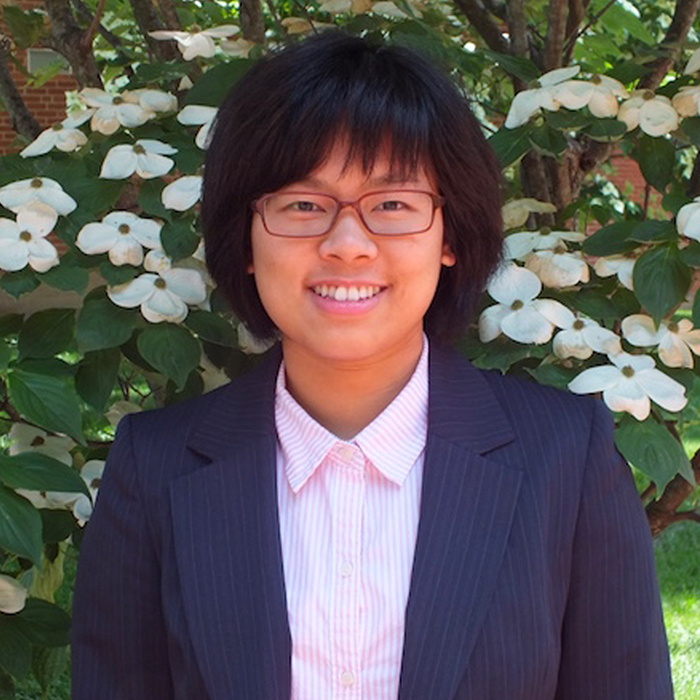 Ph.D. in Education – Learning Sciences
As a graduate of the University of Delaware's master of education program in Educational Technology, I appreciated the strong support that the School of Education (SOE) provides its students.
So when I chose to pursue a Ph.D., I knew UD would help me acquire professional skills in research, teaching, writing and provide me with opportunities to get involved.
I selected Learning Sciences as a specialization because I am interested in conducting research around educational technology in teacher education, computational thinking and STEM education.
My advisor, Dr. Chrystalla Mouza, has several research projects that closely align with my interest in educational technology, which helped me to secure multiple research apprenticeships.
I am a research assistant on the National Science Foundation funded project, Partner4CS, an inter-disciplinary project between education and computer science that seeks to broaden student participation in computing. I helped to establish a computing program at a local library. My major responsibilities include working with computer science undergraduates to design and implement computer science curriculum for diverse participants. Our team also examines how participants develop computer science skillsets through their participation in the program.
Dr. Mouza, my advisor and assistantship supervisor, is very supportive and easily accessible. She has provided me great guidance on my academic work, including my dissertation.
I received a Doctoral Dissertation Fellowship for the 2018-2019 school year, as well as the Best Paper Award from the American Educational Research Association special interest group, Technology as Agent of Change in Teaching and Learning, in 2017. I have co-authored manuscripts and conference proposals and presented our team's work at several conferences to different audiences, such as researchers and education practitioners.
SOE provides a range of opportunities for all students to share their work and passion for education. At the annual Steel Symposium, students present their work to colleagues and professors within the college. I attend every year to learn how my colleagues address important educational topics. I am very proud to be one of them, as a new scholar in the next generation of education.
The College of Education and Human Development has provided me tremendous support and opportunities to succeed as I developed research apprenticeships, teaching skills and other scholarly-related skillsets.