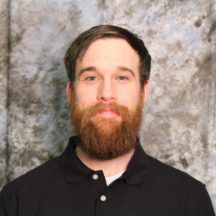 M.Ed. in Teacher Leadership
UD's M.Ed. in Teacher Leadership program has enabled me to grow as a leader while exploring an array of specialty areas. I wasn't completely sure what I wanted next for my teaching career when I first enrolled, so I was appreciative that UD's program didn't require me to decide right away if I wanted to become a curriculum expert, a reading specialist, or pursue another specific path.
As I have progressed through the program, curriculum rose to the top as my area of interest. I have been participating in curriculum work at my school and exploring how equity and curriculum intersect. The courses I have taken here have offered me valuable resources to enhance that work.
The Action Research course and associated project offered the most meaningful work I've engaged in. I have been overseeing a curriculum revision process for my school and this course directly supported that work. It allowed me to conduct research and be more intentional about how I supported my staff through this challenging process. I became familiar with a mix of qualitative and quantitative data collection and analysis that assisted in my work. We did reviews of our current curriculum maps to identify how long units were and how many standards were present among other aspects. I also used perception surveys and teacher interviews to drive my decisions.
The academic papers I have written throughout the program have also been extremely valuable in helping me reflect on new ideas. For example, the learning and reflections in the Coaching Teachers course were especially helpful. While I don't expect to become a full-time coach, the skills learned through this class will be important wherever I end up outside of the classroom. I was able to reflect on how I can be a partner with teachers to help them grow their practice.
The faculty I have worked with along the way have been wonderful. Professors design their classes, materials, and readings to serve a practical purpose that can be immediately applied to our work. Their feedback is always personalized and helps guide my thinking on projects. I have particularly appreciated those times when, having had the same professor for multiple courses, they reference my work from a previous class and help me make connections between myriad ideas.
Being a student in the Teacher Leadership program has positioned me to receive multiple funding opportunities from my school for projects that reinforce my learning while also benefiting my school. The course readings led me to reach out to organizations I wouldn't have otherwise been familiar with, ultimately leading my school to bring in excellent presenters for our teachers' professional development.
Teaching takes up so much time and focus, but the Teacher Leadership program has been well worth it.  It has had an immediate impact on my practice and has helped me to grow both in my individual teaching and leadership and in my ability to help fellow teachers with their practice. Being a "teacher leader" feels somewhat intangible when you enter the program, but by the time you leave you have a great skill set to engage in the work of being a teacher leader.