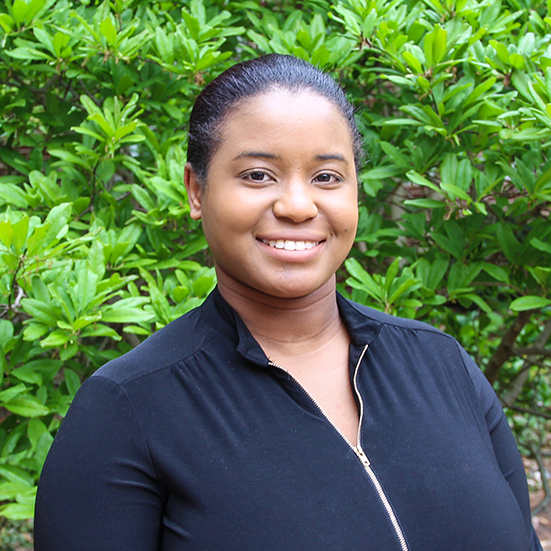 Ed.D. in Educational Leadership
I am passionate about connecting students to opportunities – whether that be academic programs or enrichment programs.  University of Delaware's Ed.D. in Educational Leadership offers many opportunities to collaborate with accessible and engaged faculty members on various projects across fields. This, combined with an offer of a paid assistantship to help defer costs associated with the degree, convinced me to pursue my doctoral degree at UD.
During my time as an Ed.D. student, I have benefitted from my connections with fellow students. We come from various backgrounds and are focusing on different futures; some are specializing in K12 and others on higher education, and it has been useful for both groups to gain perspective about how the others work.
As I progress through the program, my network of scholars is growing, and increasingly we all support each other in class projects and discussions.
I live in Philadelphia, commuting to Newark by train, which allows me to continue my work as President of the Penn Wood Educational Foundation, an organization that provides support to students and staff of the William Penn School District, where I attended.
Prior to coming to UD, I worked as Director of Operations for the Black Doctoral Network Inc. (BDN), a multidisciplinary community of social-change oriented scholars and professionals in the Social Sciences, STEM disciplines and Humanities.
As an Ed.D. student, it has been particularly gratifying to work with the College of Education and Human Development (CEHD) staff and faculty to develop the Teachers of Tomorrow program, a pipeline program to attract diverse high school students into the teaching field. I have enjoyed the opportunity to use my knowledge of programing to support this new initiative, and it was a contributing factor for being selected by UD as a 2019 Women of Promise.
I am eager to begin applying my expanded skill set as I begin my career in higher education working as a program director or assistant dean. I will be forever grateful that CEHD's extraordinary resources and supports provided key guidance along the way that will enable me to achieve my goals.
Deandra was recently honored as a University of Delaware Student of Distinction.