Literacy Learning Pathway for Delaware Educators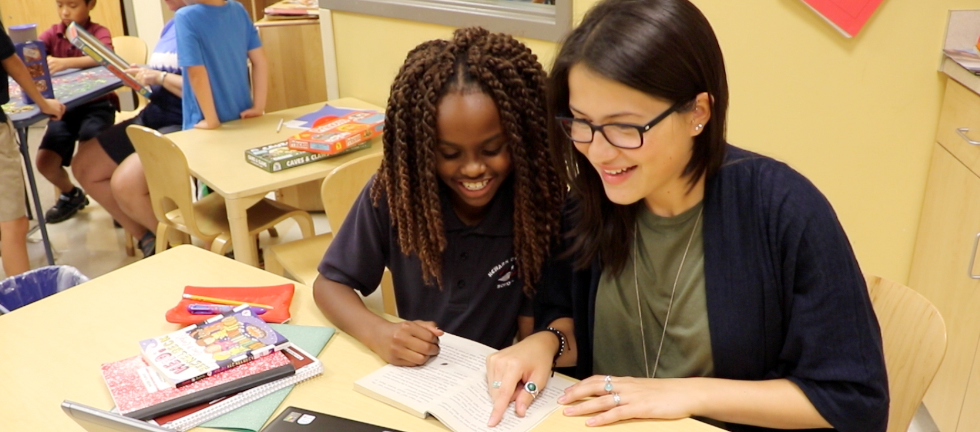 Are you a Delaware elementary educator looking for a free, convenient way to strengthen your literacy instruction?
Consider the Literacy Learning Pathway, offered by the University of Delaware and the Delaware Department of Education.
This partnership provides full funding for elementary educators in Delaware's public and charter schools to take two courses within the University of Delaware's nationally-ranked online M.Ed in Literacy program.
The Literacy Learning Pathway offers:
Two, 7-week courses designed by full-time UD faculty renowned for both teaching and research:
EDUC 608: Literacy Assessment & Instruction I, addressing assessment and instruction of phonological awareness, phonics, spelling, and fluency.
EDUC 609: Literacy Assessment & Instruction II, addressing comprehension, vocabulary, writing, and motivation.
Convenient, affordable, flexible
Courses are asynchronous without scheduled class times when students must be online.
The Delaware Department of Education will pay the cost of tuition, books, and fees for students who receive a grade of C or higher.
Contact Pam Alfaro at Pamala.Alfaro@doe.k12.de.us for more information about funding.
Sign up in DE DOE's Professional Development Management System for Course #29639
Concerned that online courses won't provide you with personal attention?
In 2020, USNWR ranked our online graduate programs among the top 25 in the nation for our superior student services, technology and engagement. Course assignments incorporate multiple digital platforms, allowing students to engage with faculty and classmates as they develop successful classroom strategies.
Start an M.Ed. in Literacy degree
Students may apply the pathway credits to the M.Ed. in Literacy program, which prepares students for certification as a reading/literacy specialist.
Contact Dr. David Coker at dcoker@udel.edu to learn more about the pathway courses or M.Ed. in Literacy program.