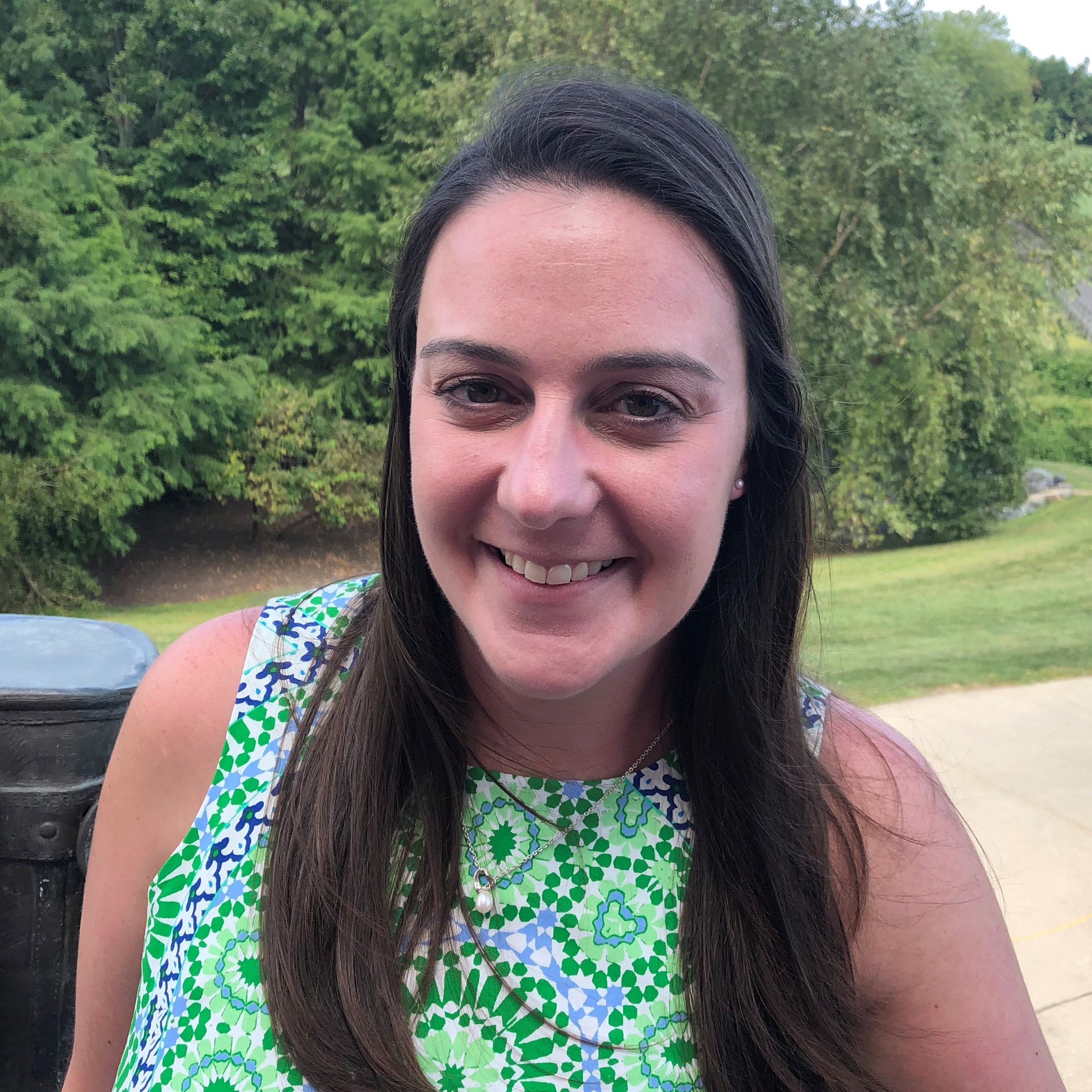 Cohort: 2020
Fontana Family Graduate Tuition Scholarship
Advisor(s):
Janine de Novais and Rosalie Rolón-Dow
Assistantship
School of Education
Specialization(s):
Sociocultural and Community-based Approaches
Amanda Nolte
Amanda Nolte is a Ph.D. in Education student specializing in Sociocultural and Community-based Approaches in the School of Education at the University of Delaware. Her current research interests center on educational inequity. In particular, Amanda is interested in the complex interplay between school choice as a strategy for achieving integration, parental decision-making processes with regards to school choice, and the perceived costs and benefits weighed by parents in choosing schools.
Prior to beginning her doctoral studies, Amanda earned her B.A. degree from Gettysburg College with a double major in English and Philosophy. After graduating, she worked for ten years in the field of education, with eight of those years spent working in public schools serving primarily minority and socioeconomically disadvantaged students.
Education
B.A., English and Philosophy, Gettysburg College, Gettysburg, PA
Professional Experience
Graduate Research Assistant, School of Education, University of Delaware, 2020–present
Research Analyst, National Council on Teacher Quality, 2019–2020
Mathematics Education Consultant, Pensacola, FL, 2014–2018
Secondary Mathematics Instructional Coach, Jacksonville, FL, 2013–2014
High School Mathematics Teacher, Jacksonville, FL, 2010–2013
Jacksonville (FL) Corps Member, Teach for America, Jacksonville, FL, 2010–2012
Honors and Awards
Fontana Family Graduate Tuition Scholarship, College of Education and Human Development, University of Delaware, 2020
Jean Ribault Senior High School Principal's Award: Math Teacher of the Year, Jean Ribault Senior High School, 2013
Philosophy Departmental Honors, Thesis: Teach for America: A Colonial Project in a Post-Colonial Era?, Gettysburg College, 2010
English Departmental Honors, Thesis: A Poet's Progress: Christina Rossetti's Lifelong Journey Towards an Ideal Love, Gettysburg College, 2010,
Member, Sigma Tau Delta, 2009
Presidential Scholar, Gettysburg College, 2006–2010