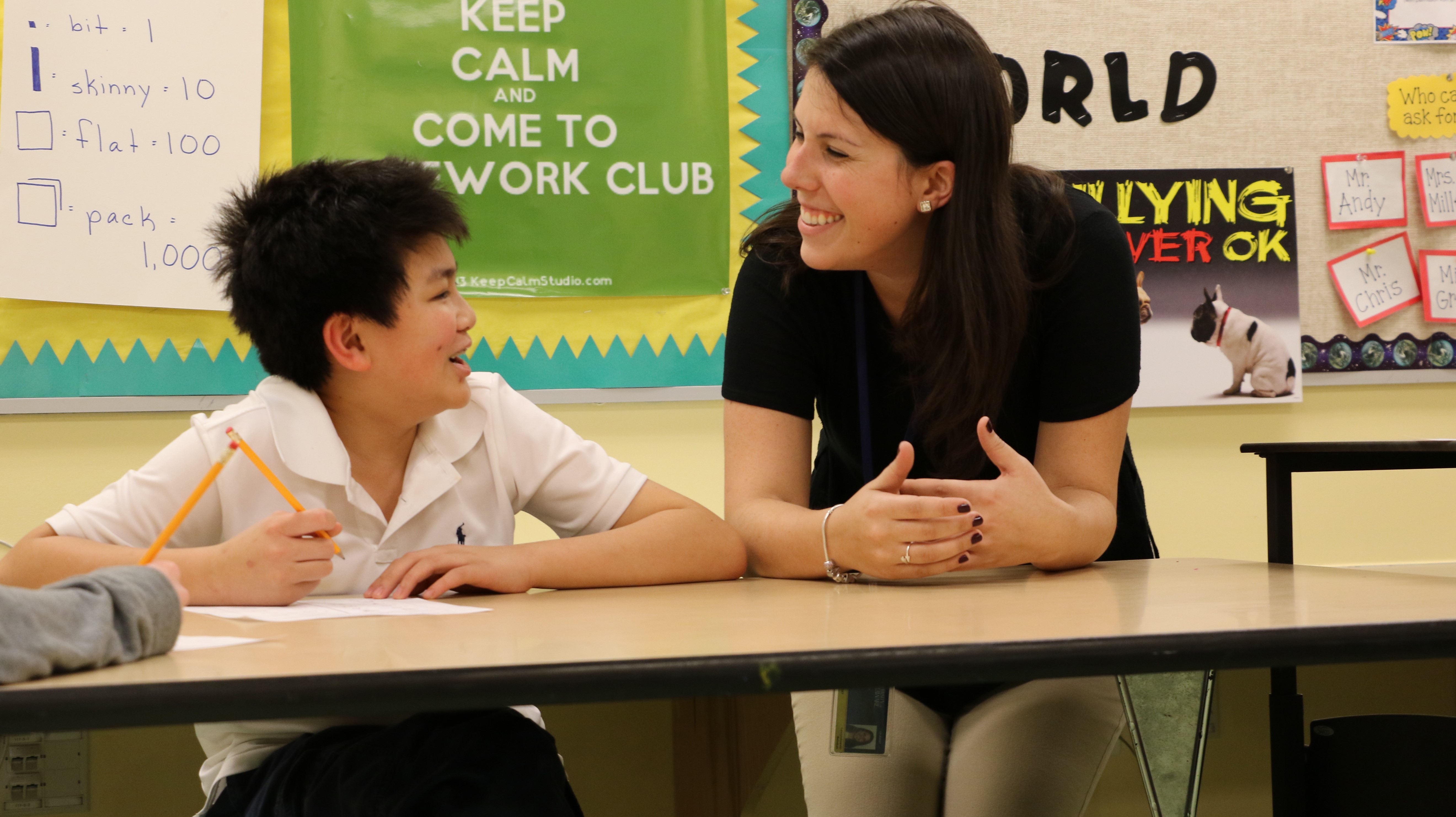 Concentration coordinator: Kristen Ritchey
Elementary Teacher Education (ETE) students who pursue this concentration can become eligible for special education certification when they successfully complete the following courses with a grade of C- or better and pass the relevant Praxis II test identified on the Praxis resource page. Students must also have a minimum 2.75 GPA in their special education courses prior to enrolling in the student teaching experience EDUC 400.
Students interested in the special education concentration apply to it during EDUC 100. They can also apply to it later in the program by completing the application form and sending it to Vickie Lucas, Senior Academic Advisor.
Although there are a limited number of seats in this concentration, there have been a sufficient number of seats to accommodate all applicants to date.
Core Courses
EDUC 410: Assistive Technology
EDUC 431: Applied Behavior Analysis
EDUC 432: Curriculum and Instruction for Exceptional Learners
EDUC 435: Educational Evaluation for Exceptional Learners
EDUC 437: Diagnosis and Instruction for Literacy Problems
EDUC 400-025: Student Teaching: Special Education (senior year)
Additional Courses
Students who entered UD in Fall 2014 or later must also complete enough elective credits to total 123. These electives can be used for an official University minor, for courses in the 4+1 program, or as free electives in any area. The total number of credits required for the ETE major with the special education concentration is 123.