Middle School Social Studies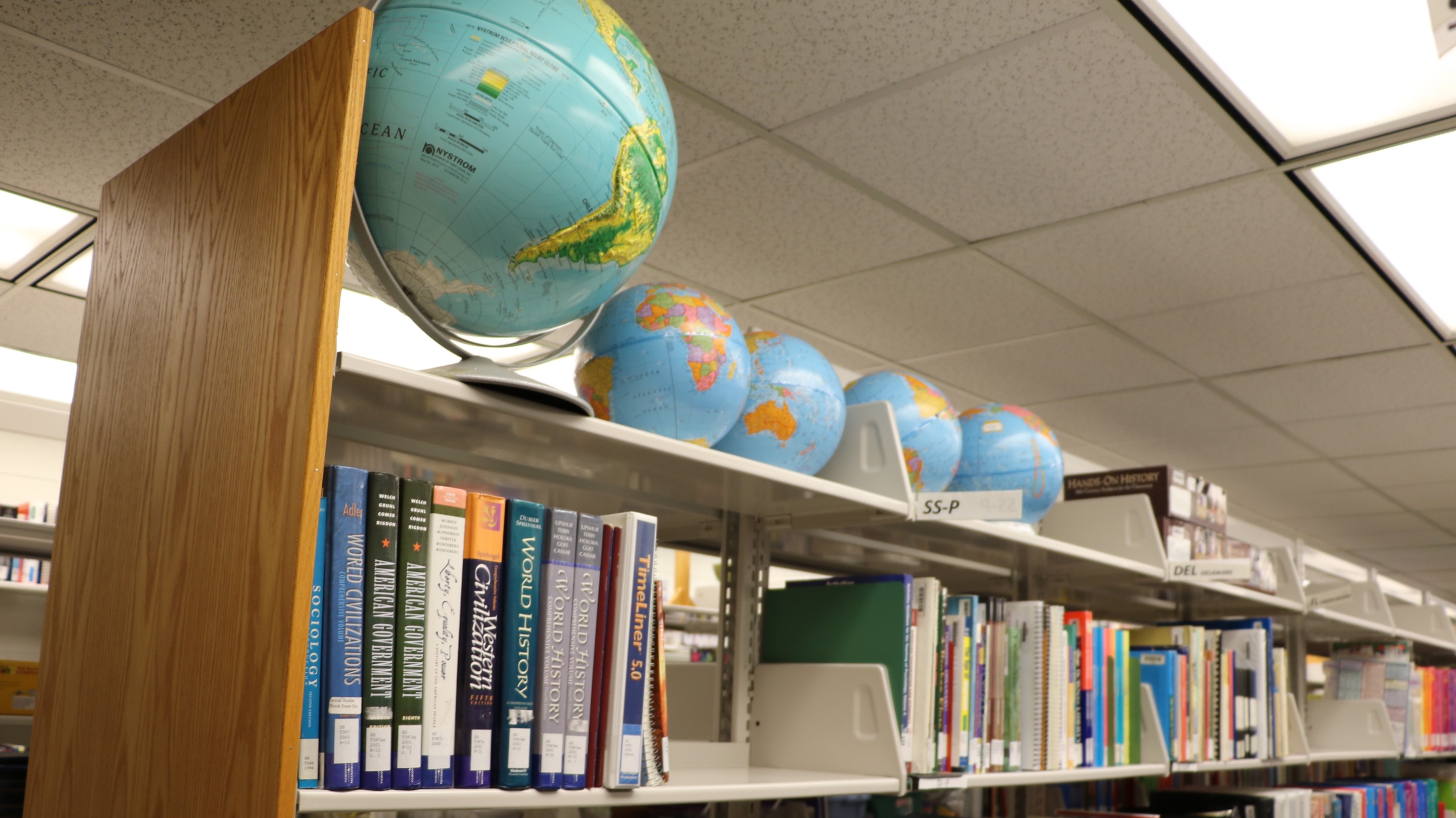 Elementary Teacher Education (ETE) students who pursue this concentration can become eligible for middle school social studies certification when they successfully complete the following courses with a grade of C- or better and pass the relevant Praxis II test identified on the Praxis resource page. Students must also have a minimum 2.75 GPA in their social studies courses, including the General Studies social studies courses, prior to enrolling in the student teaching experience EDUC 400.
Concentration Requirements
Course Requirements
ECON course
GEOG course
HIST 103, 104, 205 OR 206: World or U.S. History
HIST 315: History for Teachers (fall semesters)
HIST course from the list of approved courses below
POSC 150 OR 270: Civics & Economics for Teachers, American Political System OR Comparative Politics (whichever was not taken for General Studies)
One elective course (3 credits) from HIST, GEOG, POSC OR ECON

EDUC 348: Investigating Social Studies in Middle School Communities 

EDUC 400-036: Student Teaching: Middle School Social Studies 
Portfolio Requirement
In EDUC 348, students will compile artifacts (e.g., tests, projects) from the social studies courses that they have taken up until that point and submit a portfolio to demonstrate that they have addressed the National Council of Social Studies Standards during their coursework.
There will be a meeting during their sophomore year where they will meet with the other students in this concentration to learn about which artifacts should be saved from their social studies courses. Vicki Goettel will coach students during and after this meeting about the portfolio requirements and answer questions about them.
Approved History Courses
| | |
| --- | --- |
| Course | Course Title |
| HIST101 | Western Civilization to 1648 |
| HIST102 | Western Civilization: 1648 to the Present |
| HIST103 | World History I |
| HIST104 | World History II |
| HIST130 | Islamic Near East: 600-1500 |
| HIST131 | Islamic Near East: 1500-Present |
| HIST134 | History of Africa |
| HIST135 | Introduction to Latin American History |
| HIST137 | East Asian Civilization: China |
| HIST138 | East Asian Civilization: Japan |
| HIST200 | History and Government of Delaware |
| | |
| --- | --- |
| HIST201 | Introduction to Global Islam |
| HIST205 | United States History |
| HIST206 | United States History |
| HIST210 | Introduction to Military History |
| HIST216 | Introduction to Material Culture Studies |
| HIST220 | American Civil Rights Movement |
| HIST241 | History of Christianity to 1300 |
| HIST243 | Ancient Religion and Civilization |
| HIST254 | Jewish Holocaust: 1933-1945 |
| HIST270 | History of Modern Asia |
| | |
| --- | --- |
| HIST300 | Women in American History |
| HIST302 | The World in Our Time |
| HIST307 | The United States in the Early National Period |
| HIST308 | The United States in the Antebellum Period |
| HIST309 | United States Business and Political Economy |
| HIST310 | Postwar America I: 1945-1963 |
| HIST311 | Postwar America II: 1963-Present |
| HIST312 | History of Crime and Criminal Justice |
| HIST313 | The United States, 1877 – 1914 |
| HIST314 | The United States, 1914 – 1945 |
| | |
| --- | --- |
| HIST317 | Buying In: Consumer Capitalism in the US |
| HIST318 | Colonial America |
| HIST319 | Revolutionary America |
| HIST321 | Civil War and Reconstruction |
| HIST323 | The Old South |
| HIST324 | American Constitutional History |
| HIST325 | History of Black America to the Civil War |
| HIST326 | History of Black America Since the Civil War |
| HIST328 | American Industrial Society from 1815 to the Present |
| HIST329 | International Migration |
| | |
| --- | --- |
| HIST350 | World War II in Europe, 1939-1945 |
| HIST351 | Europe in Crisis: 1919-1945 |
| HIST352 | Contemporary European Society |
| HIST353 | Modern Germany: 1770-1919 |
| HIST354 | Germany in the Twentieth Century: 1914 to Present |
| HIST359 | Soviet Union: 1917-1990 |
| HIST363 | Modern Jewish History |
| HIST368 | Modern China: 1600-1920's |
| HIST369 | China since 1900 |
| HIST370 | History of Modern Japan |
| | |
| --- | --- |
| HIST371 | Postwar Japan |
| HIST372 | Japan's Global Pop Culture |
| HIST374 | History of England to 1715 |
| HIST375 | Britain Since 1714 |
| HIST377 | Radicalism and Revolution: Islamic Movement/Modern Middle East |
| HIST378 | Nationalism in the Modern Middle East |
| HIST380 | History of the Arab-Israeli Conflict |
| HIST381 | Islam and the West: The History of Mutual Perceptions |
| HIST382 | History of Western Medicine |
| HIST386 | Asian America: Culture and History |