Research Spotlight: Increasing college success with a corequisite approach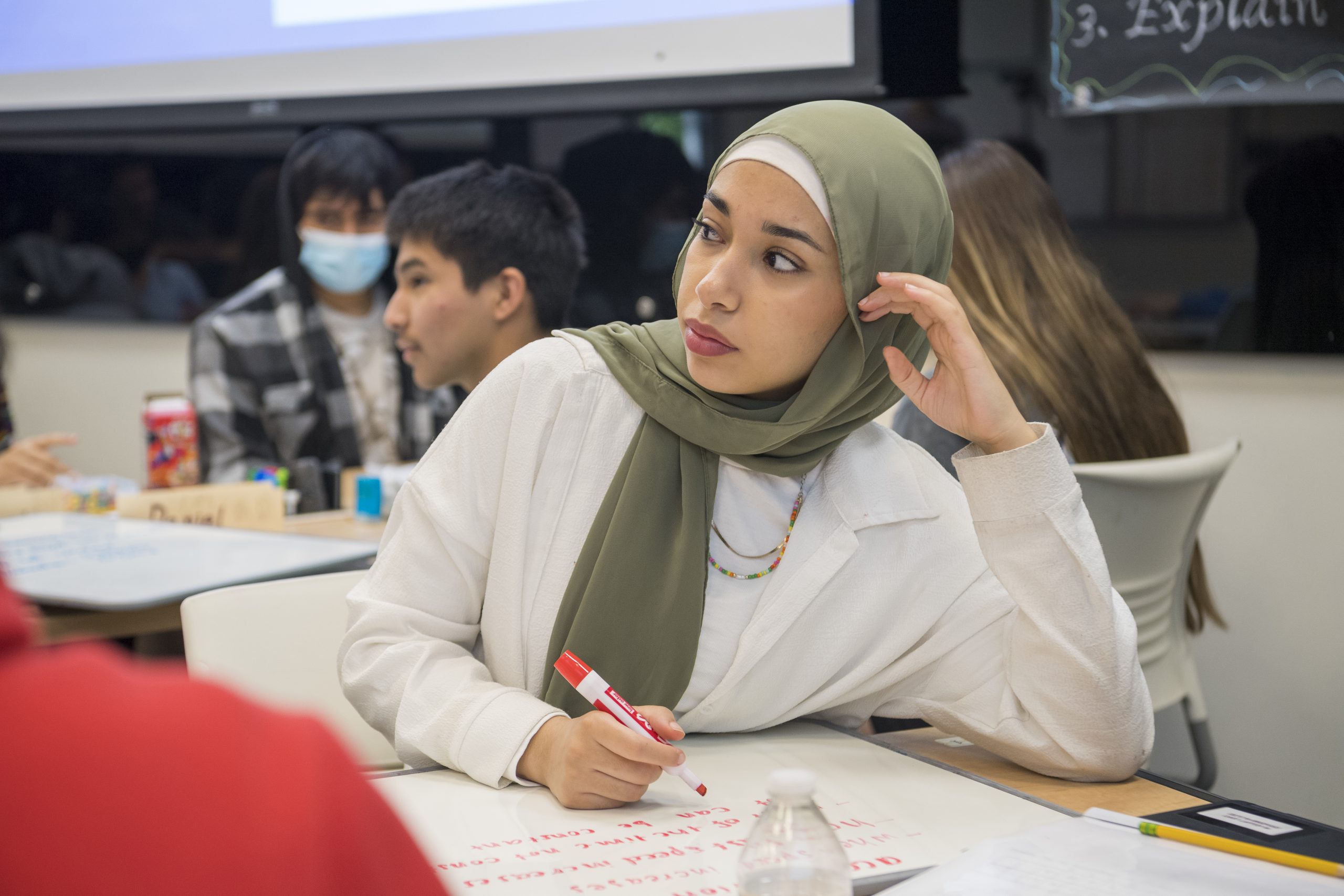 Does bypassing remedial courses and enrolling less prepared students in credit-bearing courses with additional supports increase college success?
University of Delaware assistant professor Florence Xiaotao Ran studied students from 13 community colleges affiliated with the Tennessee Board of Regents and found that students placed into corequisite remediation—directly into credit-bearing classes with additional support—were more likely to pass gateway courses in math and English in the first year compared to peers who were placed in non-credit bearing, prerequisite remedial courses. Further, students in corequisite remediation were 10 percentage points more likely to pass subsequent math courses than peers directly placed into the college-level courses. Ran's work demonstrates that students working within the corequisite remediation framework increased their likelihood of success in college-level math and English compared to peers placed in traditional remedial or college-level classes.
"For many students, what they need is simply a chance to take college-level courses with support and they will succeed in those courses," said Ran. 
Ran, an assistant professor specializing in higher education policy in the College of Education and Human Development's (CEHD) School of Education (SOE), works to understand how remedial classes impact a student's success. Ran's paper, "The Effects of Corequisite Remediation: Evidence From a Statewide Reform in Tennessee"—coauthored with Yuxin Lin of the Maryland Higher Education Commission—presents the first causal evaluation of system-wide corequisite remediation approach, an alternative model to the prerequisite approach.
Simply put, a student working within the corequisite remediation model bypasses remedial education and is placed directly in college-level math or English classes with tools to help them succeed. These might include additional learning support through concurrent courses, labs or tutoring sessions. The model also supports a student's self-esteem by starting their college career on equal footing with their peers. 
Adopted by 24 states or higher education systems, corequisite remediation appears to be a giant step forward in helping underprepared students achieve success. As an alternative to taking remedial courses, corequisite remediation is gaining popularity among individual colleges and state systems around the country as it removes the stigma of remedial class placement. 
"It's encouraging to see that corequisite approach has gained massive momentum among higher education systems across the nation, because college access is not only about who gets to enroll in college. It is also about who gets access to college-level materials," said Ran.
Further research shows that many schools are also implementing the model to coincide with other math pathway reforms. These new approaches enable students to pursue a math track that aligns most closely with their individual career goals. For those not interested in the rapidly growing areas of science, technology, engineering and mathematics (STEM), the model provides students with options for statistics, math for liberal arts and other math courses more closely associated with their program of study.
Education and Social Policy Faculty at CEHD 
Ran's research complements the work of our education and social policy faculty in CEHD, which include Gary T. Henry (education policy, educational evaluation and school turnaround), Laura Desimone (state, district and school-level policy in relation to teaching and student achievement), Elizabeth Farley-Ripple (policy analysis and evidence-based decision-making), Sarah Bruch (social policies and educational institutions), Lauren Bailes (political efficacy and democratic participation in school policy systems), Bryan VanGronigen (organizational resilience and change management in schools) and Ken Shores (educational inequalities). For a complete list of our education and policy faculty, visit our research page below.