Funding Boost in Education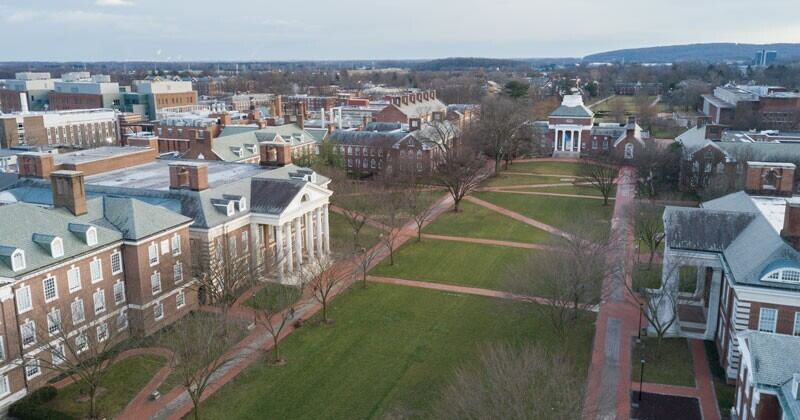 UD receives $12 million for research, workforce development
The University of Delaware has received significant support for research, education and workforce development projects in the federal government's $1.5 trillion omnibus spending bill, which President Joe Biden signed into law on March 15.
Congressionally Directed Spending (CDS), which runs through the Senate and House Appropriations Committees, allows senators and representatives to target funding to specific projects in their home states. Delaware's congressional delegation secured $97 million for key projects across the state, with over $12 million going to UD and its higher education partners.
"We are incredibly grateful to Delaware's congressional delegation for championing this funding for projects at the University of Delaware," said UD President Dennis Assanis. "It will spark innovation in areas critical to Delaware's future, from teacher-preparation programs to vaccine manufacturing, and provide long-term benefits for the state. These projects also will pay major dividends in the education of our students — the state's future workforce — and help drive Delaware's economy in new areas."
The funding to UD will accelerate the development of vaccines and other life-saving drugs through the National Institute for Innovation in Manufacturing Biopharmaceuticals (NIIMBL) headquartered at the University's Science, Technology and Advanced Research — STAR — Campus. It will enhance teacher education programs for students of color and expand access to the latest technologies for Delawareans with disabilities.
The funding also will establish three new centers aimed at preparing the workforce of the future — in offshore wind, environmental robotics and space science — with partners and collaborators at Delaware State University and Delaware Technical Community College.
"I am glad that we were able to secure funding for projects that will not only help communities up and down the First State, but bolster economic development, research and innovation at the University of Delaware," said Sen. Tom Carper.  "I'm proud our congressional delegation was able to deliver this funding that will have lasting impacts for years to come."
Sen. Chris Coons, a member of the Senate Appropriations Committee, also commented.
"As the first Delaware senator in more than 40 years to serve on the Appropriations Committee, I am proud to have secured over $12 million for projects that will make a huge impact at the University of Delaware and up and down our state," Sen. Coons said. "This funding will support clean energy, invest in our workforce and will make a substantial investment in the National Institute for Innovation in Manufacturing Biopharmaceuticals (NIIMBL), which is located on UD's STAR Campus. I am grateful for President Assanis' leadership and for the partnership of the federal delegation in securing this funding."
Rep. Lisa Blunt Rochester said, "My top priority in this appropriations bill was investing in Delaware to make our communities healthier, safer and stronger. The University of Delaware is an invaluable partner in that effort and the community projects that the entire Congressional Delegation was able to help secure will strengthen our economy and the quality life across the state."
The funding will support the following projects and centers in the College of Education and Human Development, in addition to others at UD:
Assistive Technology for Delawareans
Technology can be a huge lifeline and equalizer for people with disabilities, who are at far greater risk of social isolation than the general population. This project, led by Beth Mineo, director of UD's Center for Disabilities Studies, will expand the inventory of cutting-edge devices available for testing and trial use at UD's Assistive Technology Resource Centers, which are located in Newark and Milford. Eye-gaze-controlled navigation devices, talking glucose monitors and stove shut-off devices are just a few of these life-changing tools. The team also has a focus on establishing guidance for educators serving children and youth to ensure that assistive technology is readily available, and will provide training for educators, students and families in partnership with the Delaware Department of Education.
Teachers Education Programs for Students of Color
For students of color, representation of teachers of color in the workforce is associated with higher academic achievement, decreased suspension and expulsion rates, and increased college attendance. In Delaware, Teacher Academy programs that prepare high school students for careers in education have resulted in higher participation rates by students of color. This project, co-led led by Rena Hallam, UD professor of human development and family science, and Kristina Najera, director of the Delaware Center for Teacher Education and assistant professor in the School of Education, will develop a pipeline from Teacher Academy programs to UD's early childhood and elementary teacher education programs by providing academy students with clinical experiences at UD. An associate's degree program in early childhood education also will be developed at UD.
Read the complete article on UDaily.
Article by Tracey Bryant | Photo by Evan Krape | March 17, 2022