CEHD Online Graduate Programs Ranked Among Best in Nation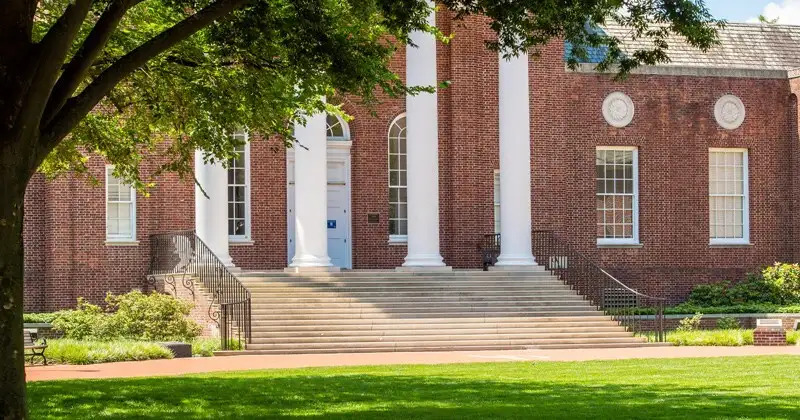 US News and World Report identifies online graduate programs among top 10%
For the third year in a row, US News and World Report has identified the online graduate education programs offered by the University of Delaware College of Education and Human Development (CEHD) as among the best in the nation. The online education programs, housed within CEHD's School of Education (SOE), are ranked 28th in the 2022 rankings, placing them in the top 10% of all online graduate programs in education.
The College offers four online master's degrees in literacy, teacher leadership, educational technology and exceptional children and youth. Across all programs, full-time faculty renowned for both teaching and research designed the curriculum to meet the needs of aspiring educational professionals and certified teachers within a flexible and engaging format. Courses run for five, seven and 14 weeks, depending on the program.
"I'm thrilled that we have again been recognized among the top 30 of more than 300 programs from US News and World Report, especially at a time when online education is both necessary and under scrutiny. The dedicated faculty and researchers who oversee and teach these courses are at the forefront of their fields," said Gary Henry, dean of CEHD and professor in the SOE and the Joseph R. Biden, Jr. School of Public Policy and Administration. "They are committed to developing engaging and effective programs grounded in research in online education and in their respective fields. In each online program, we provide our students with knowledge and skills necessary to effect positive change in their classrooms, schools and beyond."
Students and alumni of CEHD's online programs consistently praise the flexible schedule, strong relationships with faculty and real-world curriculum, often immediately applicable to their educational contexts.
"The main advantage of the online program is that I can complete it on my own time and schedule. Even though we don't meet face-to-face, I still have forged strong relationships with my professors and fellow students through video discussions, email, discussion boards and more. The professors are readily available when you need them," said Sophia Sadock, who took courses within the M.Ed. in Literacy program. "This program has improved my practice significantly. I started working with kindergarten students, using numerous strategies from my courses to help these young students develop early literacy skills."
To learn more about our online programs, visit our website or attend our upcoming Virtual Graduate Open House from 6:30 to 8 p.m. on January 26, 2022.
Article by Jessica Henderson | Photo by Kathy F. Atkinson