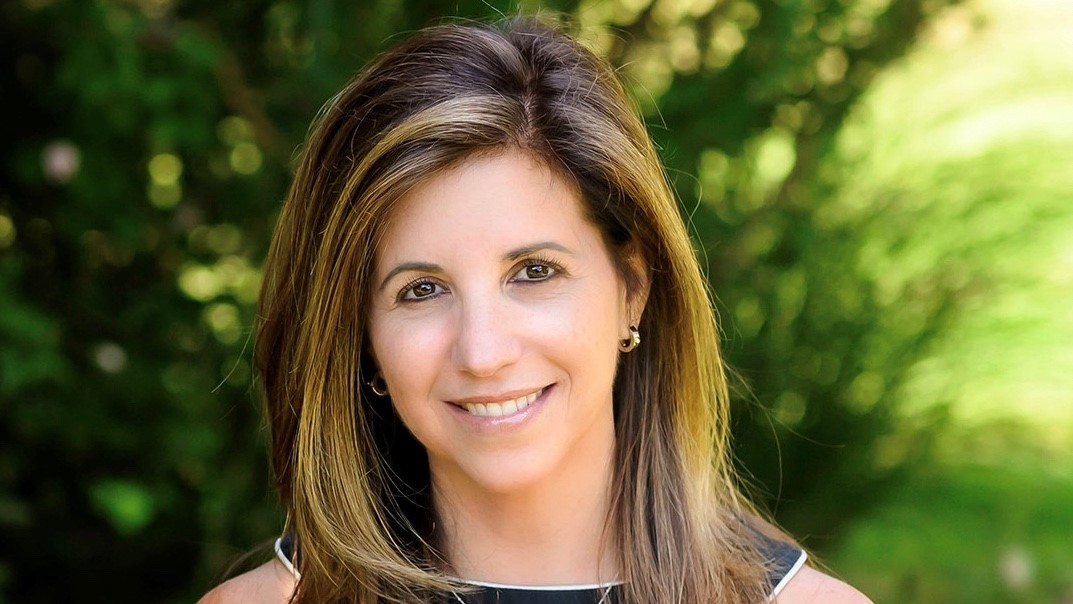 UD professor receives Literacy Research Association service award
Rachel Karchmer-Klein, associate professor in the School of Education (SOE) at the University of Delaware, has received the 2020 Albert J. Kingston Award for Distinguished Service to the Literacy Research Association (LRA), a professional organization that works to advance literacy theory, research, and practice.
This award recognizes distinguished service to the LRA, which Karchmer-Klein received in honor of her many positions of leadership in the LRA, her active participation in its academic conferences, and her mentorship of graduate students. She was selected by the LRA Albert J. Kingston Award Committee, chaired by Paola Pilonieta, associate professor at the University of North Carolina–Charlotte.
Since joining the LRA in 1997, Karchmer-Klein has devotedly participated in service roles at nearly every level of the organization, often serving in multiple roles at once. For example, she has served as a conference proposal reviewer, the co-editor of the LRA newsletter, and a chair or member of several committees, including the Publications Committee, the Proposal Program Area for Technology, the LRA Management Search Committee, and the Field Council, which initiates new members into the LRA.
Donald J. Leu, John and Maria Neag Endowed Chair in Literacy and Technology and professor at the University of Connecticut, and Marla Mallette, associate professor at Binghamton University, spoke about Karchmer-Klein's dedicated service to the LRA.
"Service is not simply defined by the number of roles, nor the amount of time served in each role. Of equal importance, is the nature of one's leadership and how that leadership style helps to establish models for others to follow," said Leu and Mallette. "Dr. Karchmer-Klein has always approached her service to LRA as the person she is, one who is enthusiastic, positive, cooperative, and wonderfully organized. Her talents are recognized and valued by others who often look to her for leadership and advice. She is the type of individual who achieves the respect and admiration of her peers by a commitment to their welfare and a consideration of their needs."
The award committee also recognized Karchmer-Klein's special mentorship of graduate students and newcomers to LRA. Karchmer-Klein often invites SOE doctoral students to participate in LRA service and works closely with members submitting conference proposals through the LRA Proposal Mentoring Program.
Within the LRA annual conference, she created a meaningful new space for doctoral students to discuss their in-progress research projects and prepare for the academic job market with other graduate students and leaders in the field.
"Dr. Karchmer-Klein encouraged a group of doctoral students from the University of Delaware to submit a Study Group proposal in 2006. The session, Doctoral Students as Researchers, provided a space at the conference where doctoral students could discuss issues important to them such as preparing for job interviews and identifying appropriate theoretical frames for their work," said Leu and Mallette. "Experienced members were also invited to talk with the study group and answer questions. This initial model evolved over time and then doctoral students from other universities across the country took over as leaders of the group. This unique service contribution by Dr. Karchmer-Klein illustrates the power that one individual can make and the impact our organization may have on the lives of new scholars."
In addition to her service contributions, Karchmer-Klein actively participates in the LRA's annual conferences through presentations of her research in the field of literacy and educational technology. Her research investigates relationships among literacy skills, digital tools, and teacher preparation, with particular emphasis on technology-rich instructional design.
"Dr. Karchmer-Klein's service also includes continued, direct, and active contributions to the quality of research presented at our annual conferences. She is, and always has been, an active and engaged LRA member," said Leu and Mallette. "Her work has focused on the classroom: the literacy practices of teachers, literacy beliefs and instructional practices, how teachers integrate technology into their classrooms, new conceptions of teacher education, multimodal literacies, literature circles and technology, and graduate literacy education programs. Her presentations have contributed in important ways to LRA and the broader field of literacy education."
Karchmer-Klein officially received this award at the virtual annual conference of the LRA in December 2020. Patricia Enciso, Professor of Literature for Children and Young Adults at The Ohio State University and last year's recipient, presented her with this award.
Article by Jessica Henderson.
Photo courtesy of Rachel Karchmer-Klein.