Class of 2019, in Words and Pictures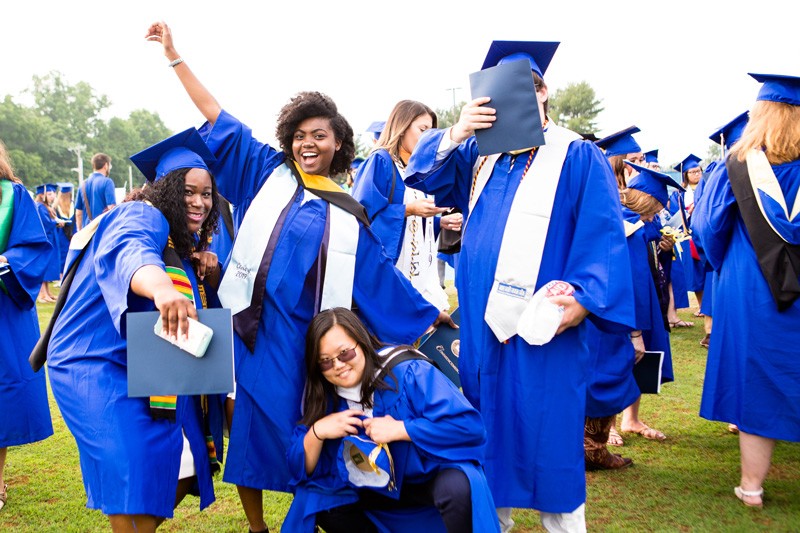 Graduating seniors share memories, hopes and advice
In their last few moments as seniors at the University of Delaware, the Class of 2019 celebrated the major milestone of graduating. There were hugs and selfies as they excitedly awaited the next chapter of their lives.
Many wore their accomplishments proudly over their royal blue gowns, with stoles representing the clubs they participated in or special distinctions and honors they achieved during their time on campus.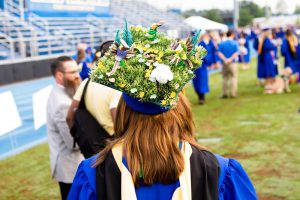 Many of their mortarboards also told a story. Some were decorated with messages to parents like thank you mom and dad. Others had symbols of their majors, such as wildlife ecology and conservation major Susannah Halligan, whose cap was decorated with fake grass and birds.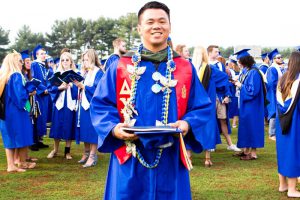 Karl Malate, an exercise science major, wore a blue and gold lei with flowers and origami paper bills attached. He said his parents, of Filipino descent, give leis as a symbol of entering a new stage of life.
UDaily spoke with the soon-to-be graduates as they awaited to take their seats in the Delaware Stadium about how they felt completing their degrees, their favorite memories and their advice for the incoming Class of 2023.
Uma Li – Biology, College of Arts and Sciences
"It's a little nerve racking to be graduating, a little panicky. You know real world stuff is happening now, but it's been a cool four years. I did it. The hard work paid off."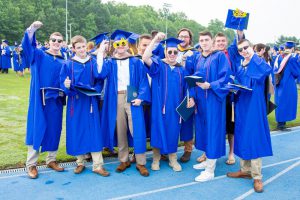 Michael Freed – Finance and Entrepreneurship (double major), Lerner College of Business and Economics
"A general favorite memory was joining my fraternity Alpha Sigma Phi and meeting all these great people. Joining it made a big school feel smaller. Just being able to see people you know while walking to class out of 20,000 people, it's just awesome. Generally, that's my favorite memory."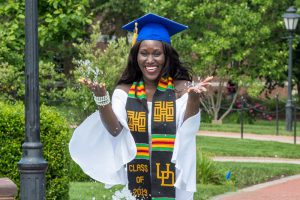 Nana Marfo – Neuroscience, College of Arts and Sciences
"My time at UD has been an experience. It's been a great four years. I've met a lot of great people. I've had some crying times and sad times (organic chemistry), but besides that it's been one of the most interesting experiences of my life and eye-opening."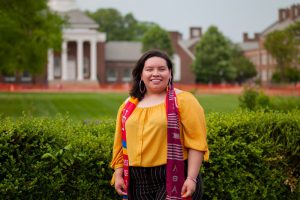 Danyella Lopez-Juarez – Medical Laboratory Sciences, College of Health Sciences
"My advice to freshmen is to reach out. If there is a program that you feel will help you or a professor you feel confident in communicating with, do it because they may have opportunities, like a teaching assistant position. I received opportunities like that because of my professors. Communicating with faculty is very important."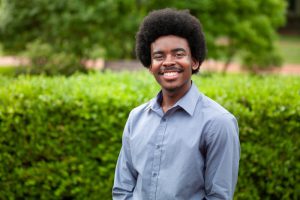 Taurence Chisholm Jr. – International Relations, College of Arts and Sciences
"It feels amazing. I am super glad to be graduating. I know what I want to do after so I guess that takes a lot of the weight off of it, so I'm just excited. Next, I'm going to Georgetown University for a master of art in conflict and resolution."
Jennifer Case – Elementary Education, College of Education and Human Development
"It's a little bit overwhelming to be graduating, but I'm really excited for what the future holds. It's been a lot of fun here, so I'm super excited."
Natalia Tovar, Psychology Education, College of Arts and Sciences
"I just finished student teaching last week so it was the most rewarding experience I've ever gone through. I just feel lucky because I feel like I found my passion already. You know people go years and they never figure out what they truly want to do and I feel like I made the right choice. I changed my major three times, but it worked out. So I'm just really happy. I couldn't be more proud of myself."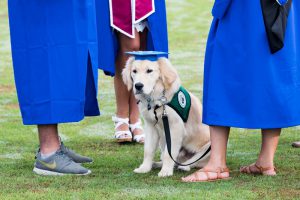 Article by Carlett Spike
Photos by Kathy F. Atkinson, Jessica Eastburn, Maria Errico and Evan Krape