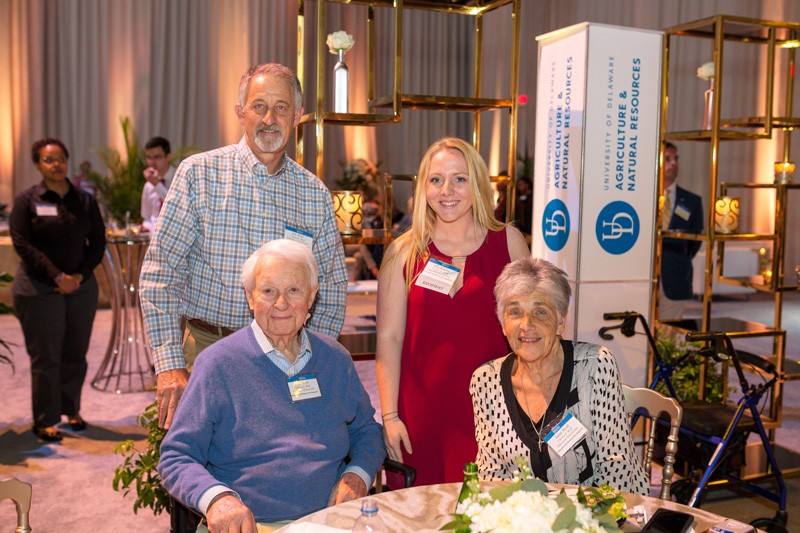 Students meet their supporters at the annual Celebration of Scholarship
Growing up, Ally Raiche, Class of 2021, always gave back to her community in Camden, Delaware. She volunteered to coach children on the softball field and bagged groceries for families in need at Thanksgiving.
When it came to attending college, Raiche took her passion for helping others and opted to study elementary teacher education with a focus on special education and disabilities studies. However, she didn't know if pursuing her college degree would be possible without the help of a scholarship.
As it turned out, her habit of giving back made attending UD a reality. She became the first recipient of the Clarice E. Wolf Education Scholarship, which specifically aids School of Education students who have demonstrated volunteer experience working with children in local organizations.
"When I think about having this scholarship, grateful is the only word in my mind," Raiche said. "I wouldn't be in college without scholarship support. I am so grateful because this financially supports me, and also encourages me to excel in my field of study. Eventually, if I have the means, I would love to also help someone pursue what they are passionate about."
On Wednesday, April 24, Raiche had the opportunity to thank members of the Wolf family in person as part of Celebration of Scholarship, an annual event honoring the generosity of scholarship supporters and providing opportunities for them to meet student recipients. Raiche shared with the family her own goals as a student and future educator while learning about the woman behind her scholarship.