Support the School of Education on #GivingTuesday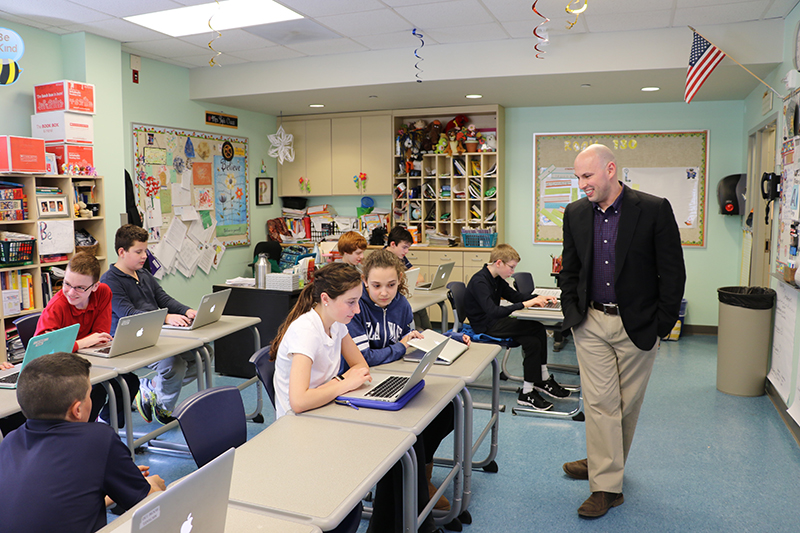 The School of Education  is a vibrant learning community of faculty and students preparing well-educated, reflective and enthusiastic educators to make a difference in the lives of school children, families, and communities.
Faculty members in the School of Education are nationally and internationally recognized experts who teach and engage in groundbreaking research that addresses pressing societal needs, including:
What cultural and instructional practices improve teaching quality and student learning?
How does play contribute to children's academic and social development?
What are the precursors of children's early mathematical competencies?
How does the use of technology support teaching and learning?
What kinds of instructional practices promote the development of children's writing skills?
What kinds of instructional and institutional supports promote the successful transition of students with disabilities?
How can we prepare future educators to teach a culturally and linguistically diverse student population?
Our Elementary Teacher Education Program is nationally accredited and prepares students to become effective and  innovative elementary, middle school, and special education teachers. Those teacher candidates participate in a wide range of field experiences in diverse formal and informal environments.
The School of Education's graduate programs are nationally ranked and consistently among the best in the world. UD faculty conduct ground-breaking research and prepare and mentor the next generation of education professionals.
With your support, we seek to enrich the research and teaching opportunities available to our undergraduate and graduate students. We seek your support to ensure that they graduate prepared for a successful career in education.
Thank you for your support.
Together We Can Make It Happen! Here's How:
Graduate Student Summer Research Support ($6,000)
Graduate Student Dissertation Support ($2,000)
Graduate Student Travel – for conferences ($2,000)
Undergraduate Teaching Fellows ($2,000)
Undergraduate Student Specialized Training on Working in Urban Communities ($1,500)