Climate change workshop for educators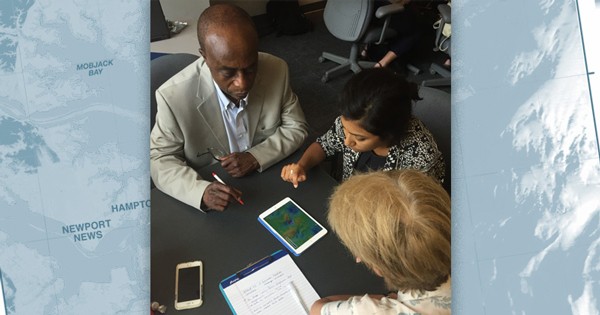 Delaware educators are invited to register for the Classroom Climate Change Conference
Delaware educators are invited to register for the Classroom Climate Change Conference scheduled for Friday, Sept. 29 from 8:30 a.m. to 4 p.m. on Delaware Technical Community College's  Terry Campus.
The University of Delaware is one of the leaders of Maryland and Delaware Climate Change Education, Assessment and Research  (MADE CLEAR),  whose members include other universities in the region. This one-day workshop will educate participants on incorporating climate change into classroom activities and lessons; provide resources for locating credible climate change materials; and offer networking opportunities to enhance climate change literacy in the First State.
The event is free but registration is required. Deadline to register is Tuesday, Sept. 19. Breakfast and lunch will be provided.
"One of the biggest challenges facing teachers today is getting a handle on student's misconceptions about climate change before giving them new information," said Jennifer Merrill, MADE CLEAR principal investigator. "Teachers and faculty from high school and post-secondary classrooms will work with our team to identify the 'sweet spot' for climate change in their curriculum. We will work with all participants to customize new educational tools and resources to their particular setting."
Participants will learn science-based information on common misconceptions about climate change, how to identify those misconceptions in their students, and learn tools and techniques that have been tested and found effective in classrooms to help students understand climate change.
Hands-on activities will demonstrate how carbon flows through the environment and cover what this means for carbon dioxide in the atmosphere, including the broader effect this may have on things like temperature (an effect of climate change) or changes that are happening at our coastlines, such as beach erosion, flooding and saltwater intrusion in our marshes.
Faculty from Towson University, DelTech, UD and Delaware State University will share their experiences and success stories using various learning mechanisms to improve student understanding of climate change during an afternoon panel discussion.
The workshop is co-sponsored by the College of Earth, Ocean, and Environmentand Delaware Technical and Community College.
About MADE CLEAR
The Maryland and Delaware Climate Change Education, Assessment and Research(MADE CLEAR) is led by the University System of Maryland and the University of Delaware and includes participation of faculty members from the University of Delaware, Delaware State University, the University of Maryland, College Park, the University of Maryland Center for Environmental Science and Towson University.
MADE CLEAR aims to make climate change science an integral part of public education in Delaware and Maryland through partnerships among Delaware and Maryland's research institutions, federal and state agencies and public schools.
This project, which is funded by the National Science Foundation (NSF) through the Climate Change Education Partnership (CCEP) program, works to strengthen climate change education through development of high quality educational programs and resources.
To learn more, visit www.madeclear.org.
Article by Karen B. Roberts