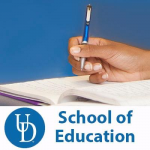 Please join the School of Education in congratulating its faculty, students, and SOE colleagues in affiliated centers on their achievements over March 2017.
The School of Education monthly achievements is a regular feature of the news section of the SOE website.  Please consider sharing recent awards or grants, publications, presentations, and collaborations across campus or in schools.
School of Education shares March 2017 achievements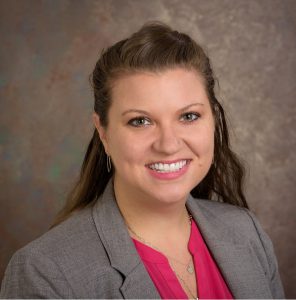 Noted speakers included Leslie Fisher, ETE alumna Monica Burns, SOE's Josh Wilson, Fred Hofstetter and PDCE's James Wheatley. The topics included computational thinking, personalized professional learning, digital storytelling, technology in special education, and virtual reality. Approximately 125 regional pre-K-20 educators attended the conference.
Grants
Amanda Jansen and colleague Jim Middleton from Arizona State University received a grant titled "Secondary Mathematics In-the-Moment Longitudinal Engagement Study (SMiLES)" from the National Science Foundation (NSF). Jansen and Middleton will receive about $1.5 million in funding over 3 years for both a large-scale and situated analysis of high school students' engagement with mathematics. The study will follow students for multiple years (starting in 9th grade) through high school in two states.
Publications
Brian Verdine, Roberta Golinkoff, K. Hirsh-Pasek and N. Newcombe have published "Links between spatial and mathematical skills across the preschool year" in the Society for Research in Child Development Monograph series.
A. Bustamente, K. Hirsh-Pasek, L. Vandell, and Roberta Golinkoff published "Realizing the promise of high quality early childhood education" in Brookings on March 27.
B. Hassinger-Das, J. Zosh, K. Hirsh-Pasek and Roberta Golinkoff published "Lessons from Ben Franklin: Using learning landscapes to rethink modern libraries" in Brookings on March 21.
Bob Hampel has signed a contract with Rowman and Littlefield to publish his book "A History of Shortcuts in American Education."
Presentations
Zoubeida Dagher gave an invited speech on "Innovations in Teacher Education Programs" at the Integrated Professional Development of Kuwait Conference, held in Kuwait.
Roberta Golinkoff presented on "Gu gu ga ga: What's new in language development?" at the Osher Lifelong Learning Center in Wilmington, DE.
Roberta Golinkoff, K. Hirsh-Pasek and J. Berkowicz discussed "Let's Not Forget Spatial Skills in Early STEM Education" on a Bam! Radio Network show hosted by Rae Pica. The entire episode is now available online.
Bob Hampel gave a presentation on "How Norman Rockwell Made and Lost a Fortune: The Famous Artists School, 1948-1972" at the University of Delaware History Department colloquium series on March 7.
Rosalie Rolon-Dow, Jessica Cornwell (UD Residence Life and Housing) and undergraduate seniors Branham Menard and Season Cooper presented "Tell it like it is: Race counterstories for social action" at the Center for the Study of Diversity Brown Bag Series and at the 38th annual Ethnography in Education Research Forum at the University of Pennsylvania, PA.
Rosalie Rolon-Dow and EdD student Hilary Mead presented "Moving towards radial literacy with preservice teachers" at the 38th annual Ethnography in Education Research Forum at the University of Pennsylvania, PA.
Service
Zoubeida Dagher led the Quality Assurance Review Team for the School of Education at the University of West Indies at Cave Hill, Barbados. The rigorous review process included an intensive week-long schedule of meetings and interviews with various stakeholders at the school, university, and larger community.
Roberta Golinkoff will be a consultant to researchers in the University of California, Santa Cruz for a National Science Foundation (NSF) funded grant on Exploration and Explanation in Children's Museums.