Summit for CS education to be held on March 23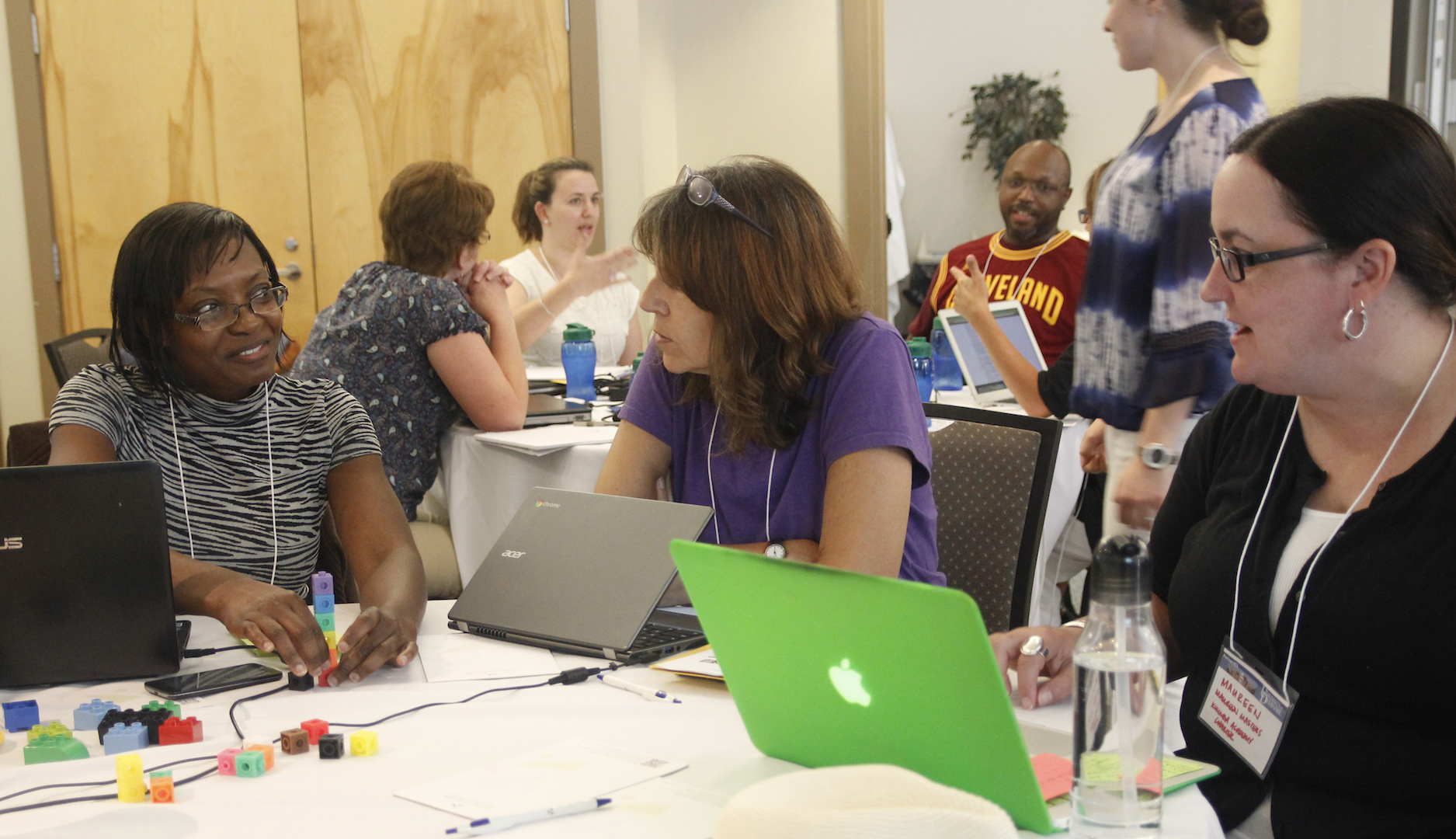 Partner4CS and the Delaware Department of Education will jointly host a Summit for Computer Science Education on March 23 at the University of Delaware's Clayton Hall Conference Center. The summit is supported by the National Science Foundation (NSF) and the Delaware Office of Economic Development.
The day-long conference is designed for anyone interested in computer science education, including state leaders and government officials, industry and business partners, nonprofit organizations, district administrators, college counselors, school administrators, K-12 teachers, and higher education faculty.
The keynote address will be delivered by Pat Yongpradit, chief academic officer for Code.org.
Registration is free but required and closes on March 1.
About Partner4CS
Partner4CS is a program funded by two NSF grants to Lori Pollock, Terry Harvey, and James Atlas of UD's Department of Computer and Information Sciences and Chrystalla Mouza of the College of Education and Human Development.
Partner4CS works in accordance with the goals of CS10K and Computing in the Core, two nationwide programs that are increasing participation in computer science among K-12 teachers and students.
Major efforts include a paid professional development institute each summer for Delaware middle and high school teachers and a college fieldwork course at UD in which undergraduates assist in teaching computer science in local middle and high schools.
Partner4CS also offers academic-year workshops to allow teachers to learn from each other's efforts and online teacher support for those teachers taking the step to create a curriculum with integrated computer science principles.
About the keynote speaker
Pat Yongpradit is chief academic officer for Code.org, a non-profit dedicated to expanding access to computer science and increasing participation by women and underrepresented minorities. He has inspired a number of students to enroll in computer science.
Yongpradit is devoted to having every school and student in the United States experience computer science. His dedication has doubled the enrollment of students in his school's computer science program and has encouraged several to continue computer science as a career.
Article by Diane Kukich