Joseph Henderson to speak on climate change education policy Nov. 30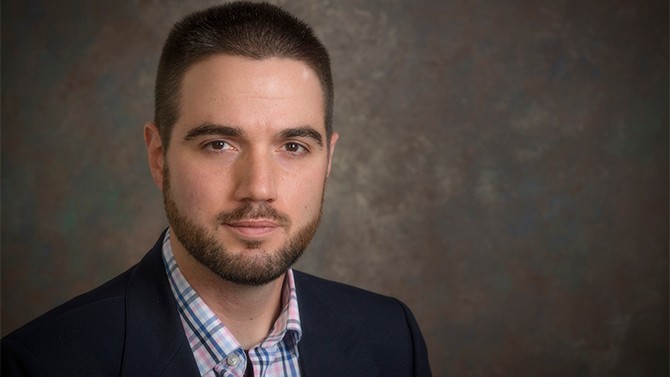 The University of Delaware School of Education (SOE) colloquium series will continue on Wednesday, Nov. 30, with a presentation on "Climate Change Education Policy Enactment and its Discontents" by Joseph A. Henderson, an SOE learning sciences researcher.
Climate change education is a complex undertaking, especially since the causes and effects of climate change are geographically uneven and the discussion around it is politically charged. However, the Next Generation Science Standards now include climate change, and Delaware schools are legally required to address the issue.
This presentation will situate the practices for enacting these science standards within the research on educational policy mobility. Henderson will use emergent findings from a geospatial policy study to show how climate change education breaks down along geographic, cultural and political lines.
He will also offer pragmatic recommendations for educators, institutions and communities.
The colloquium presentation will begin at 1 p.m., Wednesday, in 207 Willard Hall Education Building. A discussion with the speaker will follow the presentation at 2.
Students, faculty and community members with interests in education, educational policy, STEM (science, technology, engineering and mathematics) and environmental humanities are encouraged to attend. This event is free, and no advance registration is required.
For more information about the colloquium series and upcoming speakers, visit the School of Education colloquium website.
About the speaker
Joseph A. Henderson is a learning sciences researcher in the School of Education, working primarily on the MADE CLEAR Project. Trained as an anthropologist of environmental and science education, his research investigates how sociocultural, political and economic factors influence teaching and learning in emerging energy and climate systems.
He completed his doctorate at the University of Rochester, where he conducted ethnographic analyses of science learning, sustainability education, and educational policy.
He previously taught middle school earth science in New York state after receiving a bachelor's degree in environmental geology from Colgate University, and has also worked as an environmental educator in the Adirondack Mountains.
Article by Jessica Henderson
Photo courtesy of Joseph Henderson