Mouza and Partner4CS team lead computational thinking workshop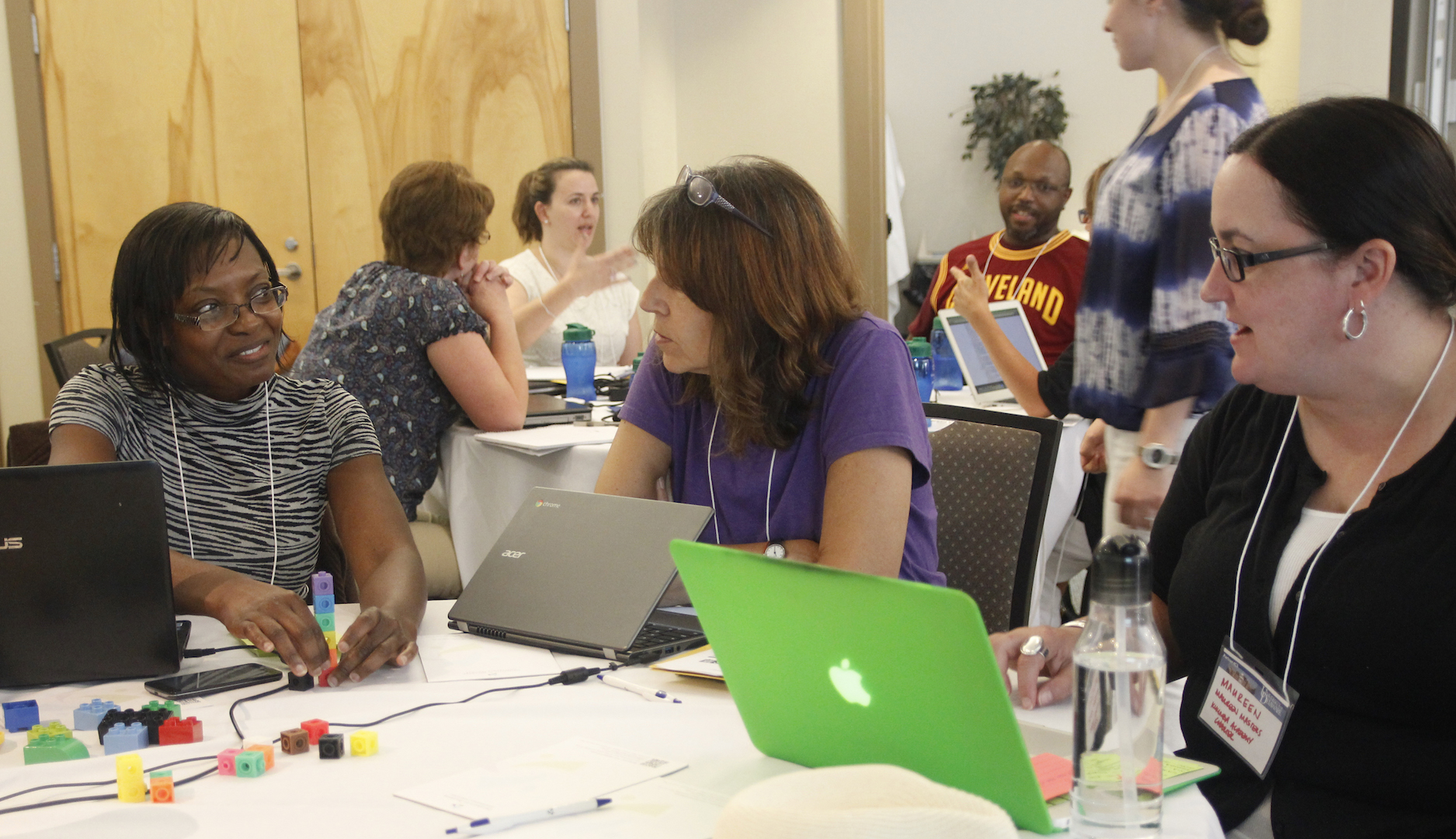 Twenty-seven teachers from over eighteen public and private schools around Delaware participated in the Partner4CS Summer 2016 Professional Development Workshop held June 20-23 at University of Delaware Virden Center in Lewes, Delaware.
The professional development summer program was created to support educators as they bring computer science (CS) to Delaware schools in order to improve underrepresented participation in computing at the middle school and high school levels.
In an effort to implement an enhanced CS curriculum in Delaware and surrounding states, local teachers worked with UD faculty to learn how to integrate CS concepts and related pedagogy into their classrooms.  These workshops offered a "CS Principles" track for computer science teachers and a "Module" track for teachers across STEM areas.
The interdisciplinary team includes principal investigator Lori Pollock, professor of computer and information sciences and co-principal investigator Chrystalla Mouza, associate professor of educational technology in the School of Education, along with James Atlas and Terrence Harvey, associate professors of computer and information sciences.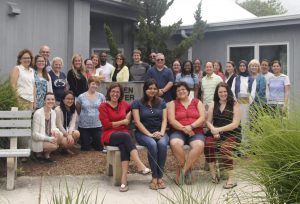 The teachers received lessons on algorithm, data, programming, creative thinking, abstraction, binary systems, and HTML. Innovative activities, exercises, poster presentations, and games engaged participants' critical thinking and logic skills. In addition, the Partner4CS team introduced teachers to Scratch, an educational programming language that allows students to create games, simulations, animated stories, interactive art, and music.
The workshop also provided teachers and counselors with strategies to attract and recruit students to the CS field, especially traditionally underrepresented groups, such as girls.
"The challenge for teachers is to incorporate these lessons into a very demanding curriculum and accountability environment. We try to help them find ways to integrate these strategies in the context of math or science without taking away from their curriculum," said Mouza. "For example, we show how students can use programming skills to create simulations and illustrate their understanding of how science phenomena work."
Through the workshop, Mouza and her Partner4CS team showed teachers that many of the lessons they already teach contain opportunities for computational thinking.
More about Partner4CS
Partner4CS began in 2012 when UD researchers received an $853,814 grant from the National Science Foundation under the CS10K Project, which aims to train 10,000 teachers to implement rigorous computing courses in schools.
For more about Partner4CS, read the College of Education and Human Development's research brief, "Bringing computer programming into the classroom."
Article by Soumita Basu.
Photos courtesy of Kalina Ye.