Register for Project Search, UD's education job fair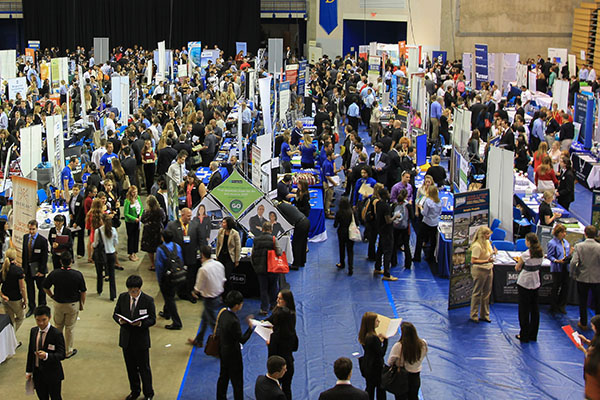 Project Search
April 20, 8:00 am to 4:00 pm, Bob Carpenter Sports Center/Convention Center
UD's Project Search: Careers for Teachers, one of the largest education career fairs on the East Coast, offers opportunities for students, teacher-candidates, and alumni to submit resumes and conduct on-the-spot interviews with school districts for positions as teachers, specialists, and administrators. This year, representatives from over 100 schools and districts are registered to attend. Most of these schools are located in the Mid-Atlantic region, but representatives from schools in Boston, Houston, Las Vegas, and Myrtle Beach also plan to attend.
Students and alumni should register for the fair as soon as possible. Since many employers will conduct on-site interviews at the fair, students and alumni should dress professionally and bring multiple copies of their resume.
For more information about this event, you may visit CEHD's Student Blog or read last year's UDaily article on Project Search.
Other professional opportunities
The Philadelphia Area Job Fair, hosted by the Delaware Valley Education Consortium
April 6, 9:00 am to 3:00 pm, Expo Center in Oaks, PA
Registration due: March 31
Over 200 schools/school districts from across the nation will attend this education job fair. Students and alumni from Delaware Valley Education Consortium (DVEC) member colleges and universities are able to register for $5 and enter the fair at
9am
(vs. $10 and 10am entry for nonmembers). For more information about this event, please visit the
DVEC website
.
Please note that registration for this event MUST be done in person at UD Career Services (401 Academy Street, Newark, DE) by March 31, 2016.
DVEC Hannah Amgott Memorial Scholarship
Application due: April 1
Five $1,500 scholarships are available to teacher education majors attending DVEC colleges or universities. To qualify, students must be enrolled in a teacher education or certification program with a planned graduation date of May, August, or December 2017.
Interested students may find the application online and download the scholarship flyer for more information.
Students may also read about a 2014 scholarship recipient, ETE alumnus Leigh Kaminski.