Tony Allen of Wilmington Education Improvement Commission to speak on Nov. 18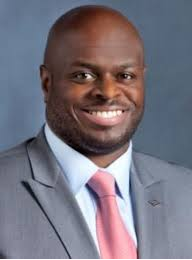 The University of Delaware School of Education colloquium series will mark American Education Week with a presentation titled "Strengthening Wilmington Education: An Action Agenda" at 1:15 p.m., Wednesday, Nov. 18.
In the presentation, Tony Allen, chairperson of the Wilmington Education Improvement Commission (WEIC), will review:
the Wilmington Education Advisory Committee (WEAC) recommendations on school governance;
the funding formula for determining student need;
charter and traditional district collaboration;
comprehensive strategic planning and public education; and
increasing parent, educator and community engagement in all Delaware schools.
WEIC was created by the Delaware General Assembly to strengthen public education for low-income minority students throughout the state. The commission's mandate is outlined in a 2015 report issued by WEAC titled "Strengthening Wilmington Education: An Action Agenda". Allen will discuss the ongoing implementation of WEAC's report.
The colloquium will begin at 1:15 p.m., a change from the series' regular 1 o'clock start time, in Room 207 of the Willard Hall Education Building on the University of Delaware campus in Newark. A discussion and question-and-answer period will follow at 2.
Students, faculty and community members with interests in education, social equity, administration and public policy are encouraged to attend. This event is free, and no advance registration or RSVP is required.
For more information about the colloquium series and upcoming speakers, visit the School of Education colloquium series webpage.
About the speaker
Tony Allen is the chairman of the Wilmington Education Improvement Commission, a member of the Wilmington Education Advisory Committee, a member of the University of Delaware Board of Trustees, and managing director of the global marketing and corporate affairs corporate reputation group at Bank of America.
He received a bachelor's degree in political science and a doctorate in urban affairs and public policy from UD. He also holds a master's degree in public administration from Baruch College (CUNY).
Allen has committed much of his career to not-for-profit and public sector work. He began his career as the co-founder of Public Allies Delaware, a leadership organization for young adults interested in full-time, public service careers. Since 1994, more than 500 "allies" have graduated from the program and contributed nearly 1 million hours of volunteer service to Delaware communities.
As founding president of the Metropolitan Wilmington Urban League, Allen advocated for equity in education, minority business procurement, and urban revitalization, assisting thousands of small, minority and women-owned businesses in Delaware.
Allen has received several honors, including the Delaware State Bar Association's Liberty Bell, the Edelstein Prize for Public Service, Public Allies Lifetime Achievement Award and the Whitney M. Young, Jr. Award for Advancing Racial Equality, the National Urban League's highest honor. In 2012, he was named Delaware Citizen of the Year.
He also serves as a trustee for the Laffey-McHugh Foundation and as director emeritus of the Wilmington Hope Commission. He is also the chairman emeritus of the National Urban Fellows, the oldest academic fellowship for mid-career professionals of color in the country.
You may read this article on UDaily here.
Article by Jessica Henderson