SOE professors receive $5 million grant for new research center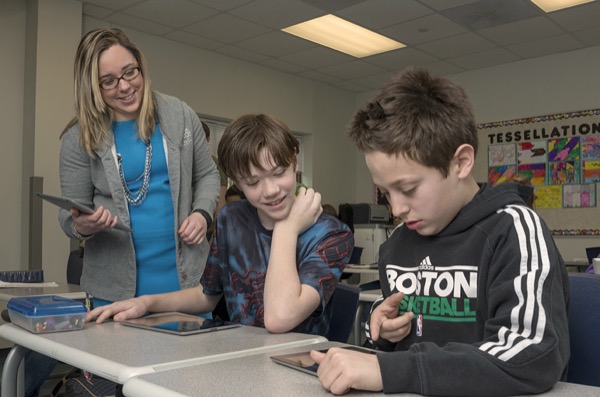 Before the school year begins, teachers at an elementary school will meet to set their curriculum and decide how to effectively teach their students.
Educators and administrators at a school with a growing number of English language learners must decide what types of interventions to implement to support this new population.
A district, struggling with high principal turnover rates, creates a strategic plan to recruit and retain school leaders.
In all of these scenarios, education research could play a powerful role. But does it?
University of Delaware researchers Henry May and Elizabeth Farley-Ripple were awarded a $5 million grant by the Institute of Education Sciences and the National Center for Education Research to establish the Center for Research Use in Education (CRUE).
This new center, housed within UD's Center for Research in Education and Social Policy (CRESP), will focus on studying the connections and gaps between education research and schools' practices.
"The federal Education Sciences Reform Act of 2002 required education research funding to test whether education programs and policies work or not. We now have a substantial body of evidence of what works in education, but we really have no idea how and if schools are using this evidence to guide their instruction," said May, co-director for CRUE and director of CRESP.
CRUE's goal is to better understand how educators think about, value and integrate education research. From this, researchers can learn to be more effective at translating their research to practice by:
being more responsive to the problems educators are trying to solve;
using language that will help educators better understand the research and its applications to their day-to-day practice; and
establishing stronger connections between research and practice that will ultimately improve teaching and learning in schools.
For more information about CRUE and the new grant, see the UDaily article here.
Article by Alison Burris.