Two education professors honored for excellence in teaching, advising
Two education professors were among the eight UD professors who were honored on May 6 with awards for Excellence in Teaching and Excellence in Undergraduate Advising and Mentoring.
Gary Allison, assistant professor of special education received an award for Excellence in Teaching and Marsha Baumeister, assistant professor of education, received an award for Excellence in Undergraduate Advising and Mentoring.
This year's honorees were asked to to share their thoughts about teaching and advising. Excerpts from their responses are printed below.
Dr. Allison: "I deliver instruction in multiple modes in order to reach and teach my students and have developed new methods to do so. My general approach is to make the instruction exciting, engaging and memorable. To think that I play a part in the professional preparation and development of UD's teachers, who are, without question, the finest in the region, is beyond gratifying."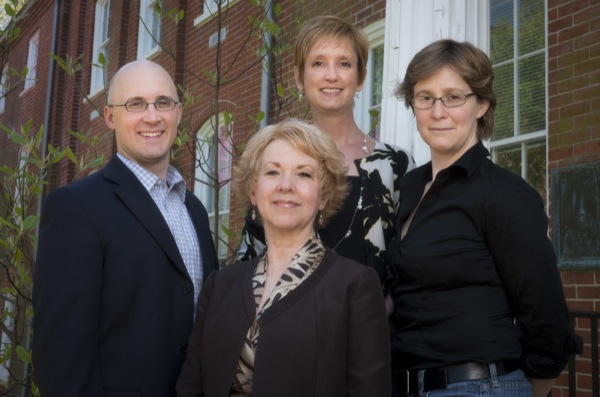 Dr. Baumeister: "Consistently, [my students and] future teachers shared that despite their initial fears about student teaching, at the conclusion of the experience, they felt confident about beginning a career as an educator, and that was the goal I had hoped each of them would accomplish… I am indeed fortunate and blessed for the opportunity to softly guide our future educators."
Excellence in Teaching Awards are based primarily on nominations from current and past students. Each winner receives $5,000, has his or her portrait hung in Morris Library for five years and has a brick, inscribed with his or her name, installed in Mentors' Circle, between Hullihen Hall and the Morris Library.
UD's Excellence in Advising and Mentoring Award is based on student nominations, and recipients each receive $2,500 and are honored with an inscribed brick in Mentors' Circle.
Read the whole UDaily article.