Faculty & Staff Resources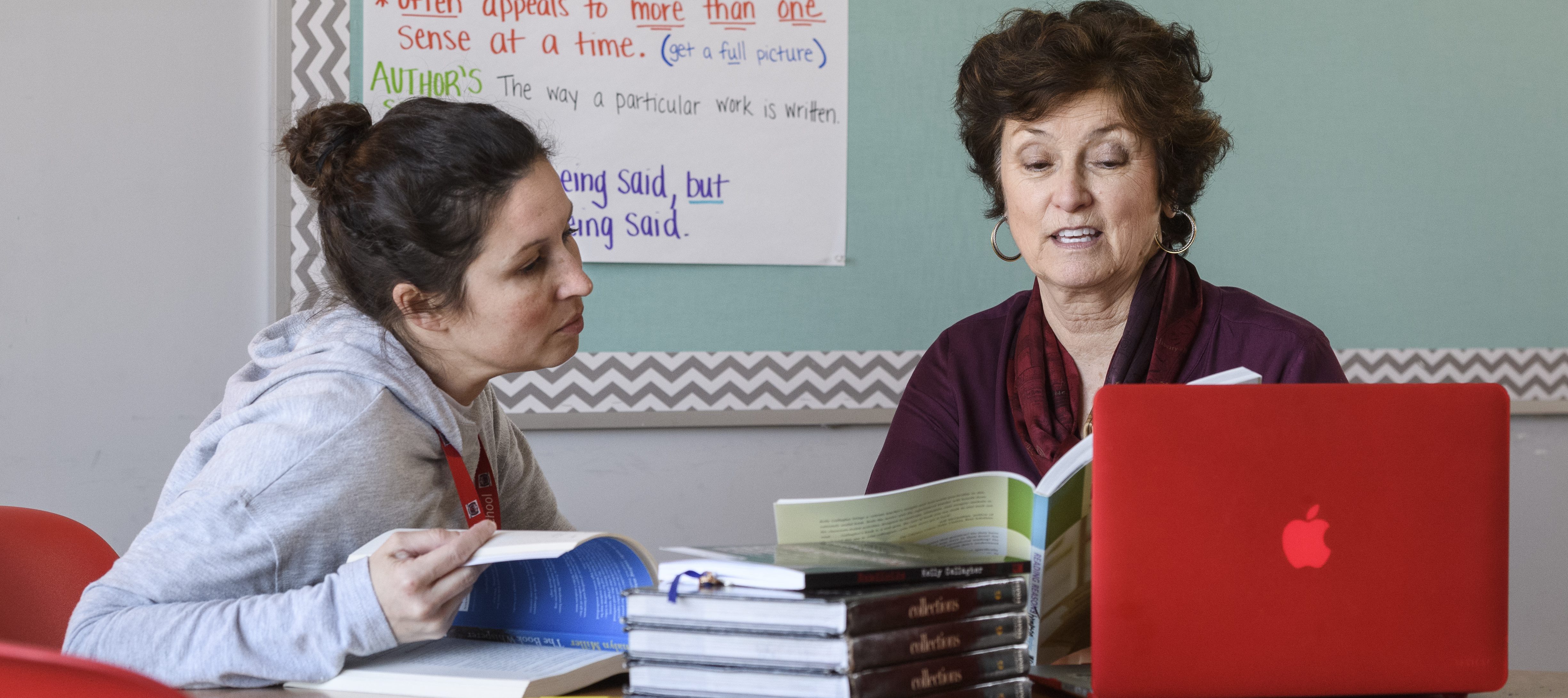 Awards

Committees
Communications Templates
Research

Room Requests
For meetings or special events, request a room through the Registrar's Office
For SOE conference room reservations, contact the SOE main office.
For SOE course scheduling, contact Jo Ann Merritt, Administrative Assistant.
Technology

Visiting Scholars
Teaching and Instruction Resources
Below is information for faculty, instructors, and graduate students who teach courses in the School of Education.
Instructor Support
The School of Education main office provides support for adjuncts and graduate students who teach for their assistantship, including answering questions about UDSIS, copying, and other logistics about teaching at UD. If you need copies and are not on campus, you can email them to her at least two days prior to when they are needed.
Classroom Scheduling
If your classroom does not suit your needs (e.g., not enough space or chairs), contact Jo Ann Merritt, Administrative Assistant. If your classroom is locked after 5:00 pm, call Public Safety at 302-831-2222.
Classroom Technology
Instructors can use Canvas as their online learning management system. Course sessions in certain classrooms can be recorded through UD Capture.
The SMARTboard room in the Education Resource Center (ERC) can be reserved by contacting Ameerah Stafford at ameerahs@udel.edu or 831-2335. Instructors can reserve electronic equipment from the ERC such as laptops, projectors and audio recorders.
Copying
Work study students are available in the mailroom (130 Willard Hall) to make copies or scan documents for your class. To obtain copies, complete a request form and leave it in the tray attached to the work to be completed in the mailroom. For assistance when a work study student is not available, please visit the SOE office in 113 Willard Hall. Copies should be requested at least two days prior to when they are needed.
Please note that work study students cannot copy quizzes or exams. These assessments are copied by the staff member assigned to the instructor. Before requesting any copies, please review the University of Delaware Policy for Copyright and Fair Use In Instruction and/or have copyright authorization for any reproduction request that is copyrighted material.
Course Permits
If a student requests permission into your course via email or the online Course Permit process, first ask Jo Ann Merritt about the capacity to ensure that there are enough seats in the classroom. If the classroom can accommodate the additional student and you would like to permit the student into your course, then email Jo Ann with your permission and the student's name and ID number.
Email
When communicating via email, we encourage you to send emails from your UD account and to use your students' UD email addresses. You can communicate with your entire class via the UD PO Box and send several attachments to students via the UD Dropbox.
Evaluations
Students complete online course evaluations and instructors can access the results online. Jo Ann Merritt sends three reminders to students to complete the evaluation: a few days prior to the start, the first day and the last day of the participation window.
Final Exams
If you need a room for a final exam during finals week for an upcoming course, please contact Jo Ann Merritt when the course is being scheduled. The time and location of your final exam is available here.
Keys
Instructors should see Brenda Radziewicz, Business Administrator, in 113 Willard Hall to obtain building and mailbox keys. A deposit of $20 is required.
Mailroom
The mailroom at 130 Willard is locked when work study students are not in the room and after 5:00 pm. You will need the mailroom key to enter it.
Supplies
Supplies are located in the mailroom (130 Willard Hall). Please contact the SOE office to order supplies.
Syllabi
The School of Education asks instructors to submit an electronic copy of their syllabi each semester for the department's records. Please submit syllabi to the SOE main office at the beginning of each semester for each course.
Teacher Education

Textbook Orders
Instructors should order their course textbook(s) no later than one month prior to the beginning of classes following these instructions for ordering textbooks. Instructions on how to order textbooks is available here. Desk copies can be ordered by the SOE main office.