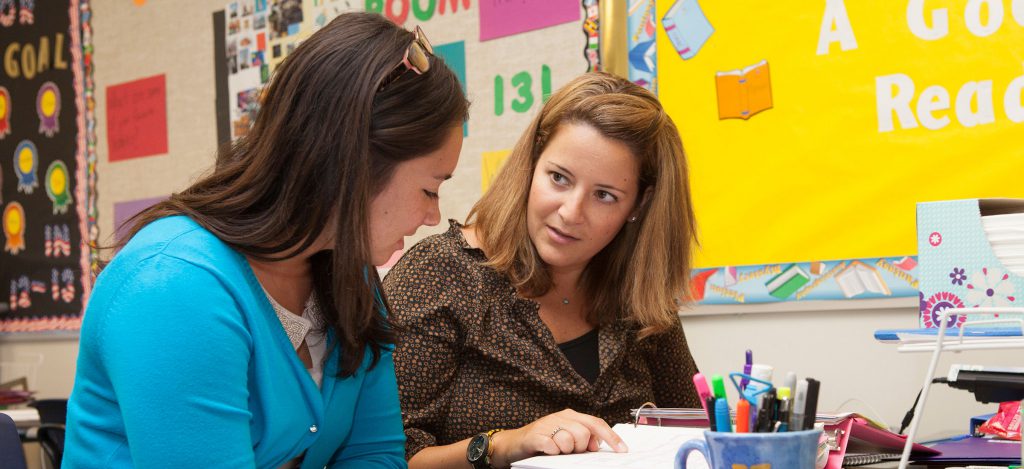 There are three levels of field experiences for all teacher education candidates at the University of Delaware. These levels are:
Extensive Experiences
The numerous field experiences in the Elementary Teacher Education (ETE) program gradually build upon one another so that students are prepared for the two-semester student teaching experience at the end of the four-year program.
Students begin their education courses and field experiences in their freshmen year so that they can learn early in their program about children at different age levels and how to teach them. The field experiences are linked to the courses so that students can connect what they learn from the university classroom to the school classroom and vice versa. The students actively engage with the children in the field and implement activities that they create to satisfy course requirements.
ETE students work with diverse student populations in a variety of settings during their program. Freshmen and sophomores work with individual and small groups of students in their Level 1 early field experiences. Juniors teach lessons to entire classes of students in their Level 2 experiences during their teaching methods courses, which prepares them for their capstone Level 3 student teaching experience.