Colloquium Series
Spring 2016
Our Spring 2016 colloquium series continues our "Writing Research: Where We Are and Where We Are Heading" theme from this past Fall. This series will foster an extended conversation about the present state of writing research and productive paths for future work. Invited speakers will share their current work on writing instruction, assessment, disciplinary writing, cognitive models, or online writing and describe their vision for the next five years of writing research.  This semester we also welcome two speakers in the area of learning sciences and educational psychology, who will share their research on early learning in the STEM disciplines. You may download the series poster here or learn more about the series in our February 2016 UDaily article.
All colloquia will be held in 207 Willard Hall at 1:00.  A discussion with the speaker will follow each presentation at 2:00.
February 24, 2016
Kelly Mix
Professor of Educational Psychology
Department of Counseling, Educational Psychology, & Special Education
Michigan State University
Spatial Ability and Mathematics: Can Educators Leverage the Connection?
March 7, 2016
Sandra L. Calvert
Professor of Psychology and Director, Children's Digital Media Center
Department of Psychology
Georgetown University
Children's Early STEM Learning: Lessons from Media Characters
March 9, 2016

Bridget Dalton
Associate Professor of Literacy Studies
School of Education
University of Colorado Boulder
Multimodal composition: Developing new literacies & research methods
April 12, 2016
Associate Professor of Bilingual Education
Neag School of Education
University of Connecticut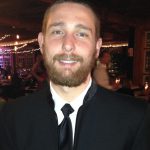 Graham G. Rifenbark
PhD candidate & Graduate Assistance in Areas of National Need Fellow
Neag School of Education
University of Connecticut
May 4, 2016
Steve Graham
Mary Emily Warner Professor in the Division of Leadership and Innovation
Mary Lou Fulton Teachers College
Arizona State University
The role of strategies, skills, knowledge, and will in writing development: Supportive studies