Our Mission
---
With over 60 faculty members, the School of Education provides innovative and nationally-recognized teacher preparation and graduate programs that position its alumni to be leaders in the field of education. Through groundbreaking research, collaborative partnerships, and extensive field experiences in real-world settings, our programs prepare graduates to address critical educational issues and serve children, families, and their communities.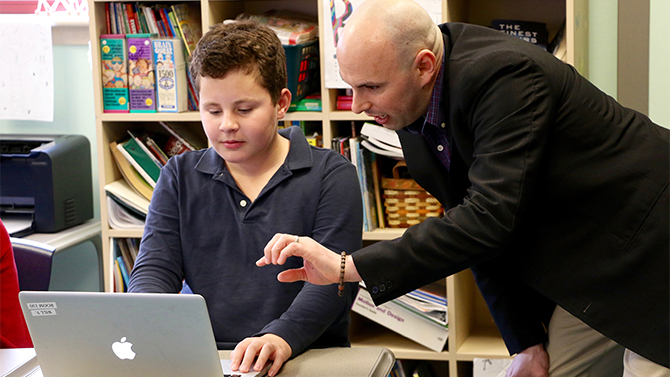 The American Educational Research Association (AERA), the largest national interdisciplinary education research association, has selected three University of Delaware School of Education faculty members as 2019 AERA Fellows.
Roberta Golinkoff
James Hiebert
Laura Desimone
Hands-On Learning
The education that I received as a pre-service teacher was paramount in my success as a teacher and now as a principal. Phenomenal instructors and great hands-on experience gave me the knowledge and confidence to become the leader that I am today.
– Jennifer Nauman, 1999 ETE