Our Mission
---
With over 60 faculty members, the School of Education provides innovative and nationally-recognized teacher preparation and graduate programs that position its alumni to be leaders in the field of education. Through groundbreaking research, collaborative partnerships, and extensive field experiences in real-world settings, our programs prepare graduates to address critical educational issues and serve children, families, and their communities.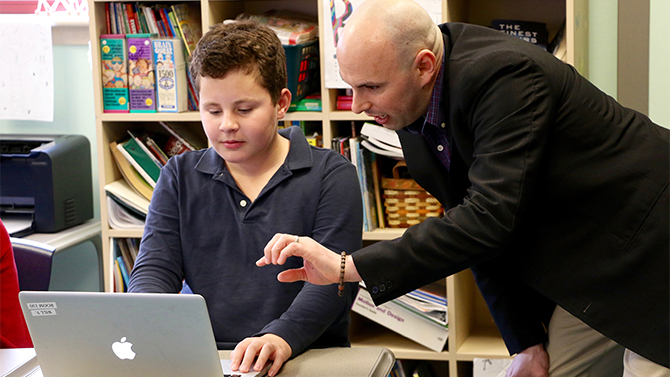 We've just launched our new website and we'd love your feedback!
Please submit your comments, corrections, or questions through our online form.
Challenging Work
During my master's and doctoral programs, my faculty advisors were instrumental in pushing me to become the educator I am today and have been role models for me. I try to follow their lead with up-to-date and relevant instruction, having high expectations for my students, and supporting students through challenging work. I would not be the same educator that I am today without the influence of University of Delaware.
– John Scali, 2005 Master's and 2011 EdD