The Rise and Fall of Racial Desegregation in American Schools:
An Overview of the Legal History
This pair of online talks with David J. Blacker, Professor in the School of Education and the Department of Legal Studies at the University of Delaware, presents a brief overview of the legal history of racial desegregation in American schools with additional attention to Delaware. The main focus of the series will be on the relevant patterns of constitutional law and how they have evolved over the past century.
This area of study is both morally challenging and conceptually intricate. The specific focus of the talks will be on the nature of the legal and ethical argumentation advanced by the US Supreme Court.
The history of racial desegregation has been long and difficult, and it has no "Hollywood happy ending." Yet, an understanding of our legal past is necessary if educators and policymakers are to chart a plausible course toward a more just and equitable education system.
These sessions will also include a question-and-answer period with participants. Participants may submit questions in advance of the events.
Part I: Plessy to Brown
November 16, 2020
4:00–5:30 pm (EST)
Part II: Brown to the Present
November 18, 2020
4:00–5:30 pm (EST)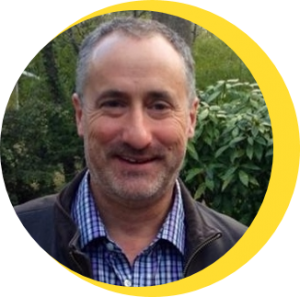 About the Speaker
Dr. David J. Blacker is Professor of Philosophy of Education and Legal Studies at the University of Delaware.
Dr. Blacker is the author of five books, including Democratic Education Stretched Thin: How Complexity Challenges a Liberal Ideal, The Falling Rate of Learning and the Neoliberal Endgame and, most recently, What's Left of the World: Education, Identity and the Post-Work Political Imagination. He has published over forty sole-authored journal articles and book chapters, and he has been a featured invited speaker at, among others, Columbia University, University of Illinois at Urbana-Champaign, University of Cambridge, Edinburgh University, University of Wales, University of London, University of East London, McGill University, Haus der Kulturen der Welt (Berlin), the Rome Museum of Modern Art (MACRO), and the National Defense University, School of Joint Strategic Studies (Washington, DC).
Dr. Blacker is currently at work on a book on how religious and other narratives shape moral commitment in education and society.