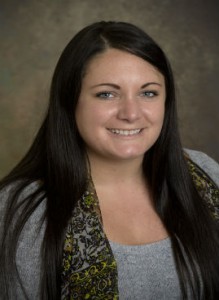 Cohort: 2015
Advisor(s):
Elizabeth Farley-Ripple
Assistantship
Center for Research in Education and Social Policy
Specialization(s):
Educational Statistics and Research Methods
Kati Tilley
Kati Tilley is Ph.D. in Education student specializing in Educational Measurement and Statistics in the School of Education at the University of Delaware. Her research interests include equity, intergroup relations, sociocultural approaches, diversity and inclusion.
Kati graduated from the University of Delaware with a B.A. in Psychology. She has several years of experience working as a research assistant in the social sciences. As an undergraduate, Tilley worked as a research assistant in a social psychology laboratory. After graduation, she worked as a research associate for the Center for Training, Evaluation, and Community Collaboration (CTECC) where she assisted in conducting a mixed methods evaluation study.
 Education
B.A. in Psychology, University of Delaware, Newark, DE
 Professional Experience
Research Assistant, Center for Research in Education and Social Policy (CRESP), College of Education and Human Development, University of Delaware, 2015–present
Assisted in conducting a mixed methods evaluation study at the Center for Training, Evaluation, and Community Collaboration (CTECC)